Marc Jacobs Claims Nirvana Has No Legal Right to the Smiley Face Logo
The two-year legal struggle continues as the fashion brand pushes to invalidate Nirvana's current copyright.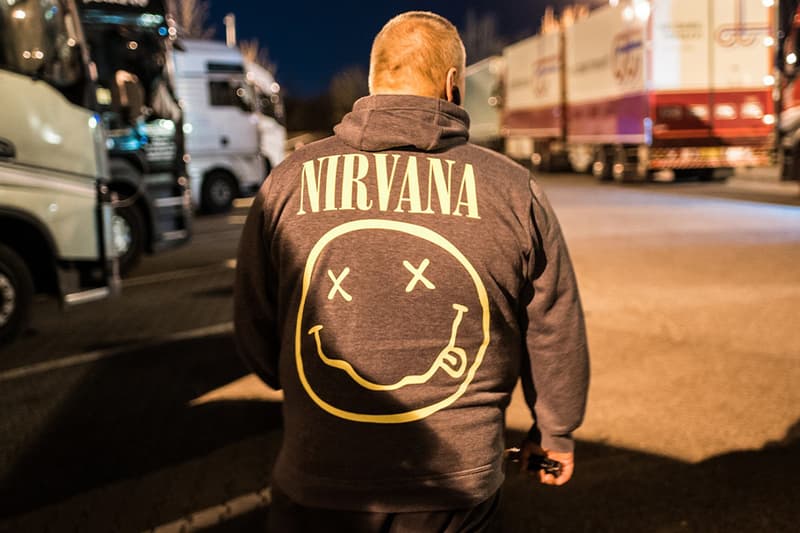 The battle over the iconic black and yellow smiley face, long associated with Nirvana merchandise, continued on Monday as Marc Jacobs International argued the logo was never actually copyrighted. The Marc Jacobs legal team has argued that errors in copyright registration made it fair game for the fashion brand to legally use, and its attorneys have pushed for a summary judgment, or a decision by the court before the case goes to trial, in Marc Jacobs' favor.
The back-and-forth has been going on since December 2018, when Nirvana first filed to sue Marc Jacobs for copyright infringement, claiming a Marc Jacobs T-shirt and sweatshirt riffing on the smiley face violated Nirvana's trademark. The brand countersued in November 2019, alleging the copyright claim was invalid since the creator of the logo could not be identified. Things got even more tangled this year in September, when graphic designer Robert Fisher claimed he was the rightful creator and copyright owner of the logo — which Nirvana's legal team deemed "factually and legally baseless."
This go-around, Marc Jacobs' argument rests on this recent revelation that Kurt Cobain did not design the logo as Nirvana Inc.'s copyright allegedly states; founding Nirvana members Dave Grohl and Krist Novoselic have also allegedly testified that they had no knowledge of the logo's origin and, according to Novoselic, "it didn't seem like a new idea."
Moreover — and despite admitting to taking inspiration from Nirvana merch — Marc Jacobs has also argued that the amendments to the original design, namely swapping the "X" eyes for an "M" and a "J," make a significant enough change to the disputed smiley. "Even if the disputed smiley was protectable, there is no evidence of confusion, so there can be no finding of infringement," lawyers claimed.
Nirvana Inc.'s legal team has predictably fought back, promising to oppose Marc Jacobs' motion to rule in the brand's favor and invalidate Nirvana's current copyright.
In the world of tech-related legal struggles, Google has been hit with a lawsuit from the U.S. Department of Justice over what it claims are anti-competitive practices.