UPDATE: Marc Jacobs Files Motion to Dismiss Nirvana Copyright Lawsuit
The brand is in hot water over its recent Grunge collection.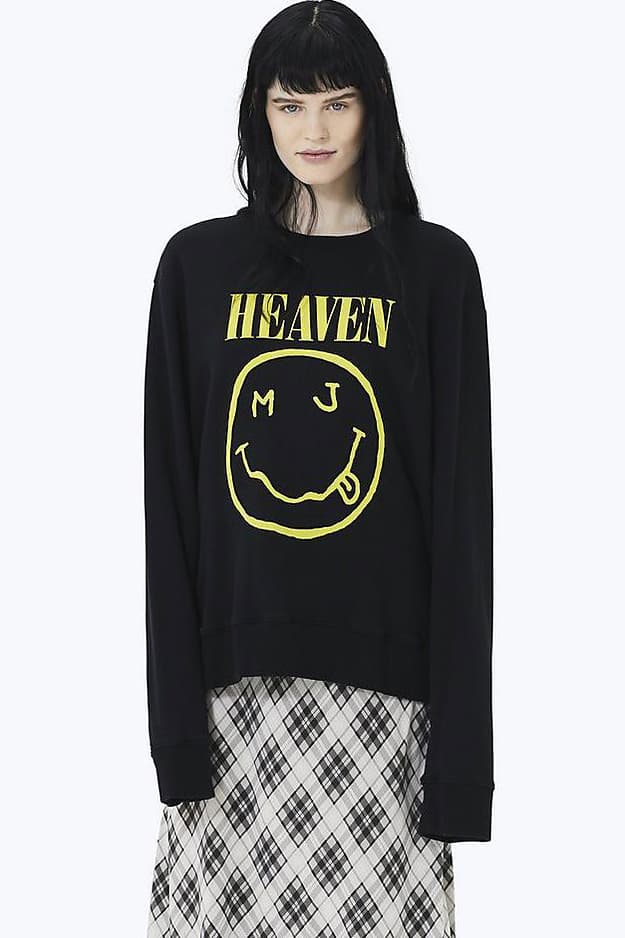 UPDATE (14 March 2019): Marc Jacobs has responded to Nirvana's copyright lawsuit after almost three months. According to sources, the designer's motion for dismissal acknowledges the designs as "inspired by vintage Nirvana concert T-shirts from the 1990s," but also contests that he "reinterpreted the design to incorporate [a Marc Jacobs] branding element into an otherwise commonplace image".
Technicality-wise, the Nirvana estate only owns copyright to the artwork that is on a T-shirt with the Kurt Cobain-penned yellow smiley, the words "Nirvana" and "flower sniffin kitty pettin baby kissin corporate rock whores" on the back. Therefore, Jacobs asserts that his design isn't infringing copyright since it's not an exact replica of Nirvana's registered logo.
ORIGINAL STORY (29 December 2018): Lawsuits over copyright infringement appear to be on the rise these days as brands, musicians and designers are constantly battling over proper attribution. Vans most recently sued Target for emulating its Old Skool silhouette and using its trademarked jazz stripe.
Grunge band Nirvana is now suing Marc Jacobs for stealing its iconic yellow and black smiley face design. The brand recently released the Bootleg Grunge t-shirt and sweatshirt as a part of its overall grunge-inspired collection. The title of the shirts points to the fact that Marc Jacobs clearly isn't trying to hide anything, but whether they were cleared to use the graphics remains to be unseen. According to the website's description, the tee is a reissued design from 1993 initially created by Perry Ellis. The lawsuit also mentions that the very namesake of the "Redux Grunge" collection is owed to the band as one of the pioneers of the genre. The t-shirt and sweatshirt are still being sold on Marc Jacob's website and across retailers, while representatives from the brand have yet to respond to the lawsuit. Be sure to check back for more updates as this story unfolds.