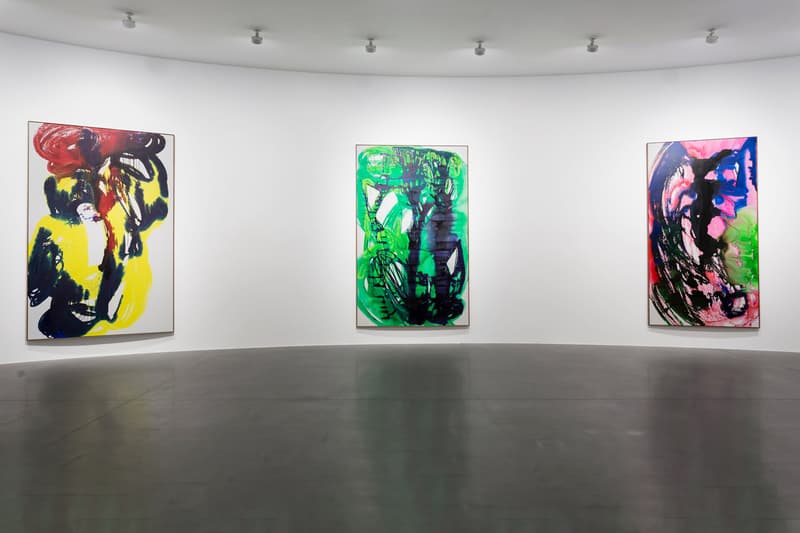 1 of 6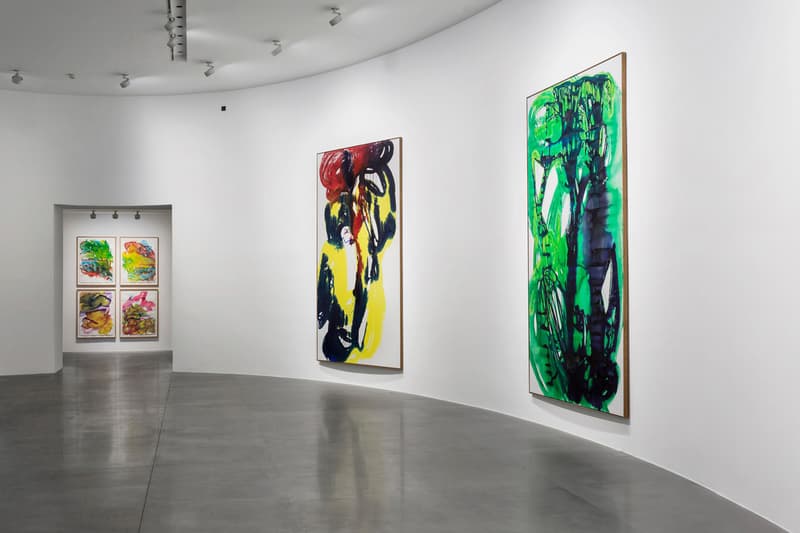 2 of 6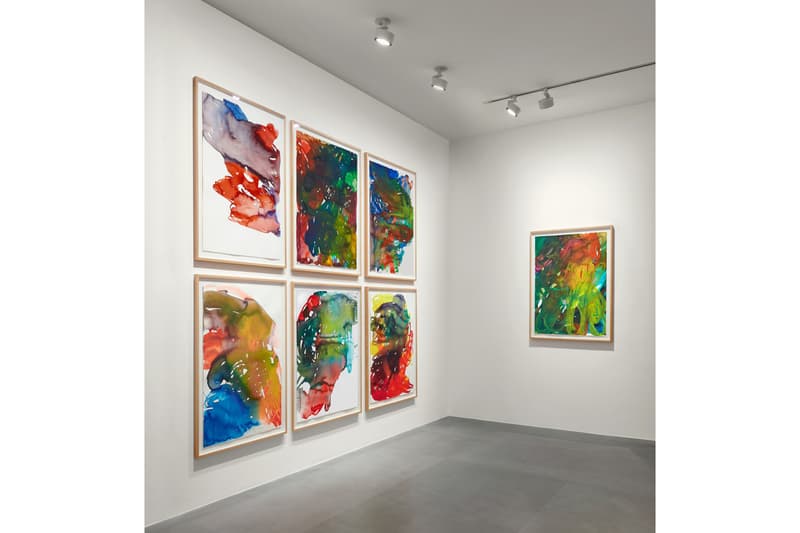 3 of 6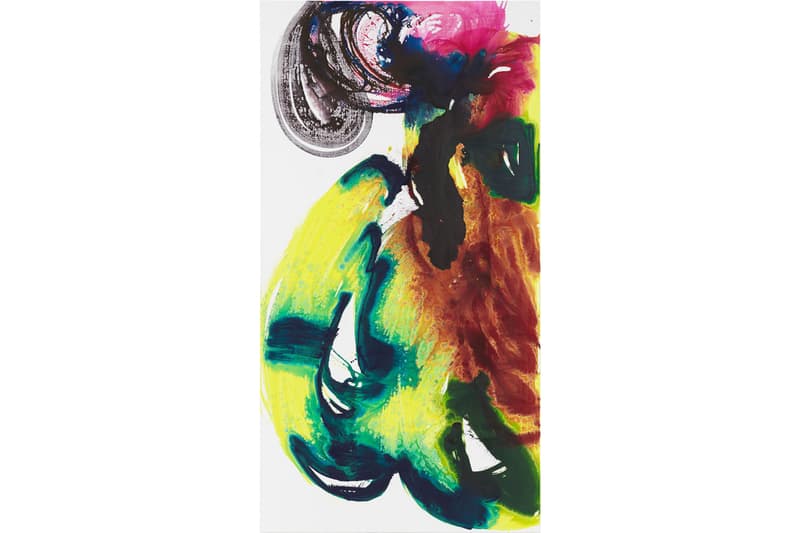 4 of 6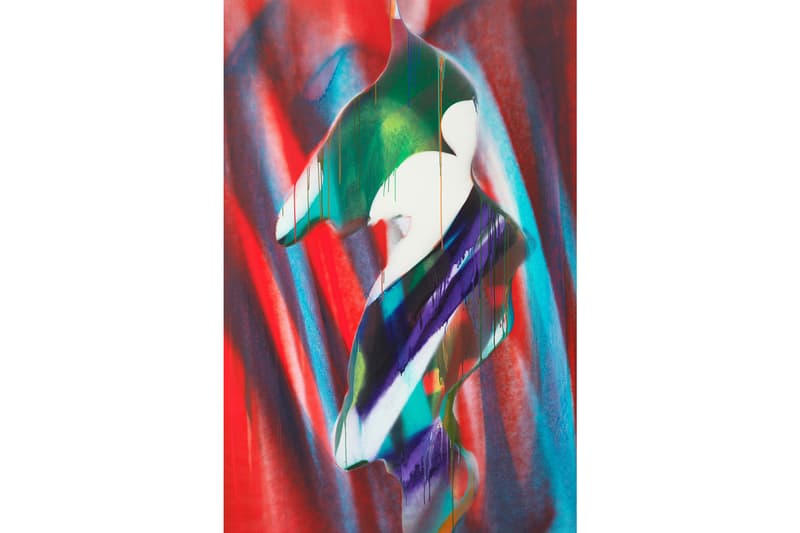 5 of 6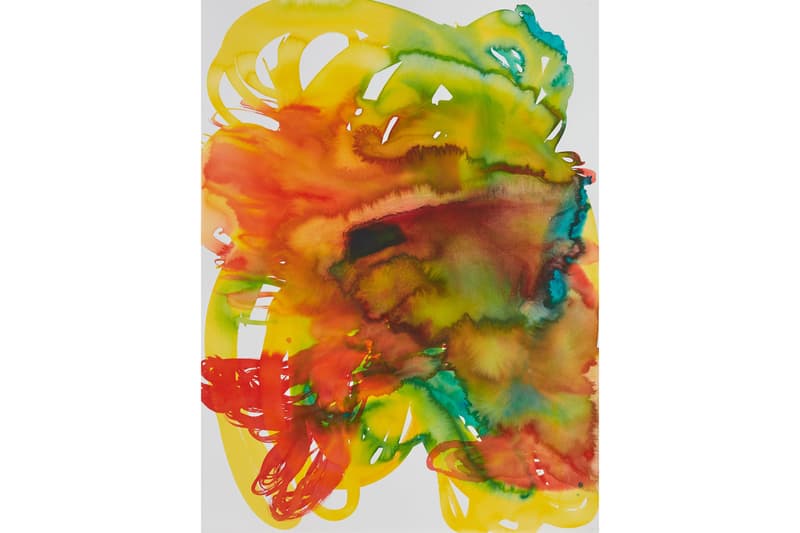 6 of 6
Katharina Grosse Explores Order and Chaos in New Paintings
As part of an exhibition at Gagosian Rome called "Separatrix."
---
Katharaina Grosse is widely-known for her vivid, rhythmic markings on sprawling sheets of fabric mounted in a slew of immersive installations. The seminal Berlin-based artist is currently showcasing a selection of new paintings and works on paper at Gagosian's Rome outpost as part of an exhibition titled "Separatrix." The presentation coincides with Grosse's major installation It Wasn't Us which is currently on show at Hamburger Bahnhof Museum in Gegenwart, Berlin.
"Grosse embraces the events that occur as she paints, opening up surfaces and spaces to chance. In massive in situ paintings—where she uses a spray gun to propel unmixed color over objects, rooms, buildings, and even entire landscapes—and autonomous works on canvas, paper, and sculptural supports, she stylizes gesture as a spontaneous mark of personal agency," said Gagosian in a statement.
Grosse's approach is both scientific and painterly. She develops a composition by using a wet-on-wet method using vibrant pigments, allowing them to merge across the plane and leaving iridescent, abstract forms and shapes. She sets the canvas horizontally, applies dilute acrylics and then tilt the canvas to create multidirectional drips to create a secondary gesture. "Taking a cue from Leibniz's theory of the 'separatrix,' Grosse revels in the alternating moments of order and chaos that arise from visual thresholds—moments of collision and diffusion in medium, material, and hue."
Check out installation views for "Separatrix" in the slideshow above and then visit Gagosian's website to learn more. The show is on view until December 12.
Elsewhere in art, a Dutch train was saved from crashing to the ground by a whale sculpture in Rotterdam, Netherlands this past Monday.
Gagosian, Rome
Via Francesco Crispi 16
Rome 00187
Italy