Enjoy Budweiser's Bud Can Turkey and King of Leftovers This Thanksgiving
A new way to enjoy the American-style pale lager with your food.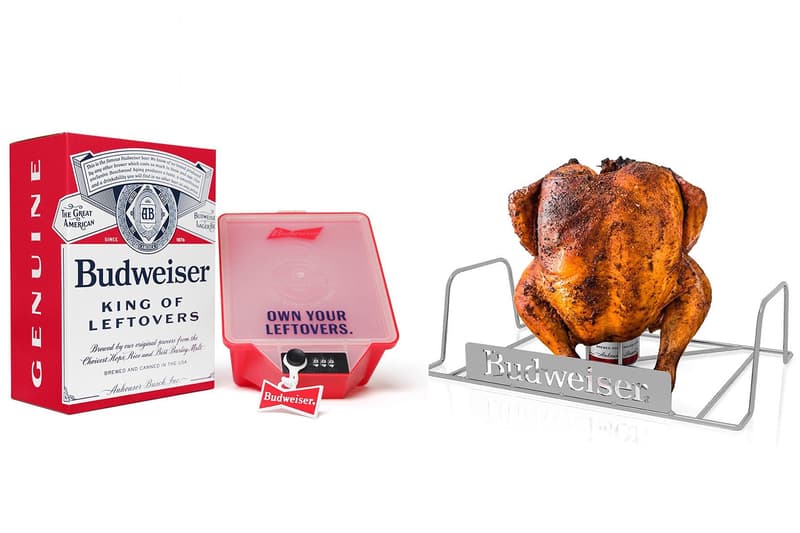 With Thanksgiving just around the corner, Budweiser has put together its Bud Can Turkey stand and King of Leftovers containers just in time for the holiday.
The limited-edition Bud Can Turkey stand offers a new way to cook your bird and pack it with Budweiser's signature flavor. With just a Budweiser Tall Boy 25oz can placed in the center of the stand, a turkey can be cooked to perfection on any grill. Accompanying the stand is the branded King of Leftovers containers that comes with a lock to ensure that no one can touch your leftovers.
Priced at $26 and $20 USD, Budweiser's Bud Can Turkey stand and King of Leftovers container is available now on ShopBeerGear.com.
Additionally, customers can get 50 percent off with the code "THANKFUL" and depending on the state, with the purchase of a case of Budweiser or when you sign up to become our Bud you can receive the container for free.
DISCLAIMER: We discourage irresponsible and/or underage drinking. Drink responsibly and legally.
For more food and beverage news, TRUFF introduces Pomodoro and Spicy Arrabbiata Pasta Sauce.