Almine Rech Presents New Paintings and Sculpture by Wes Lang
Works depicting skeletons in headdresses, grim reapers and more.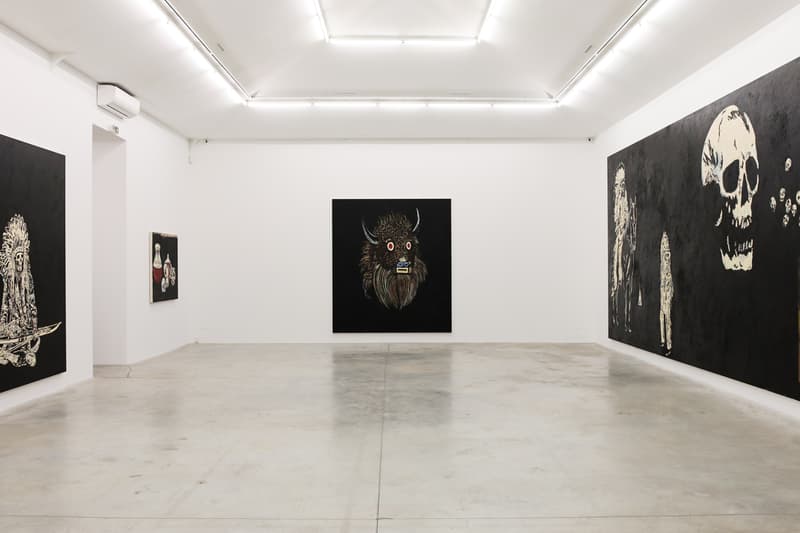 1 of 13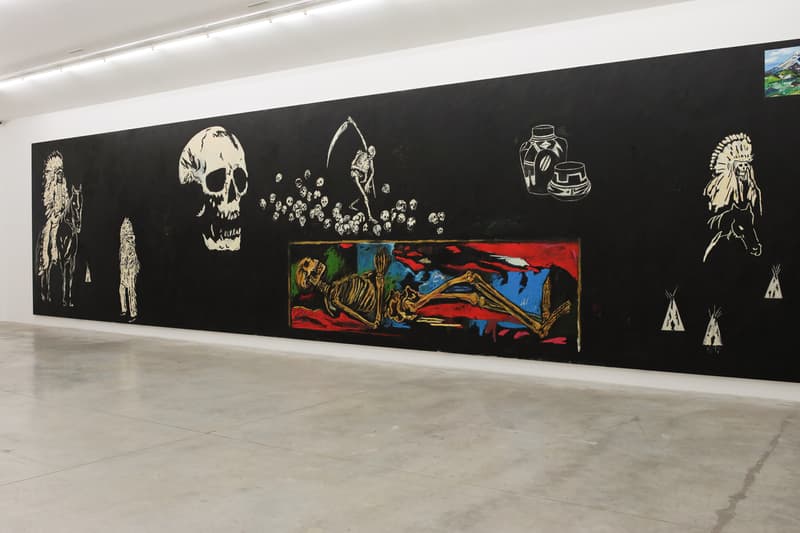 2 of 13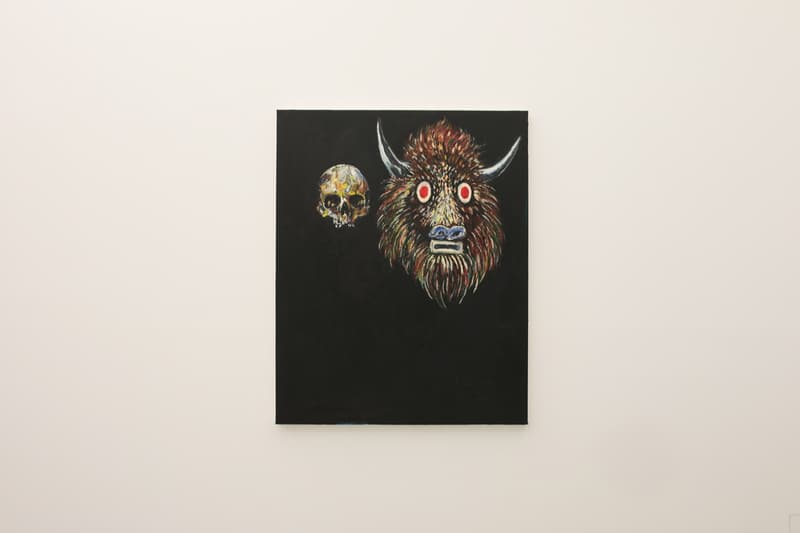 3 of 13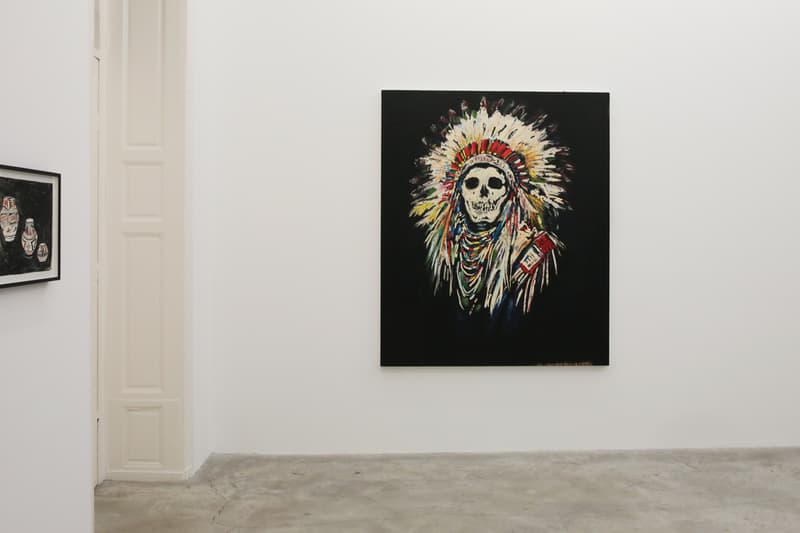 4 of 13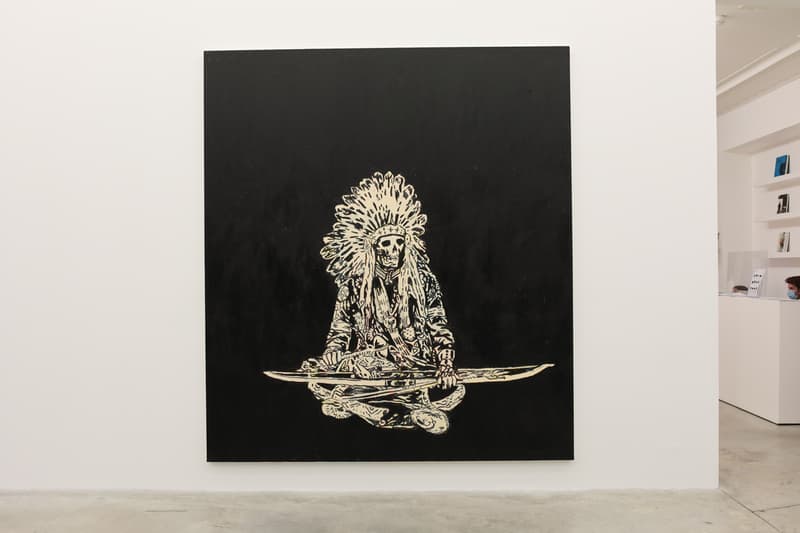 5 of 13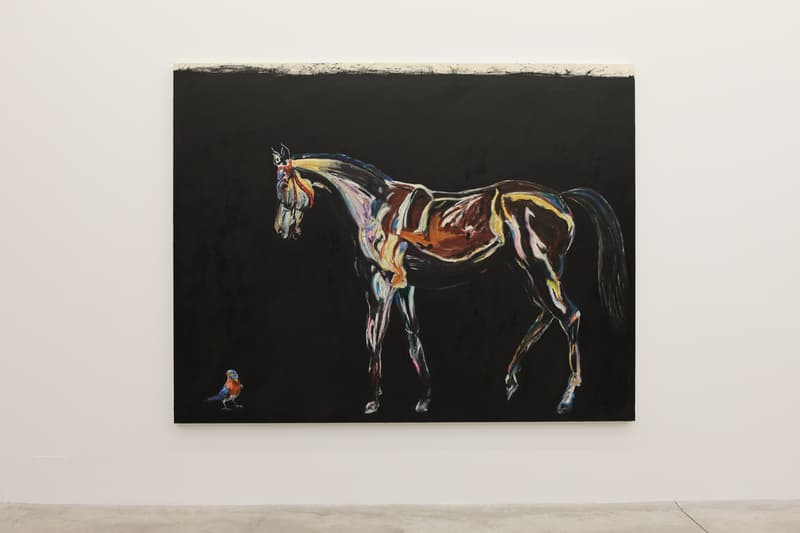 6 of 13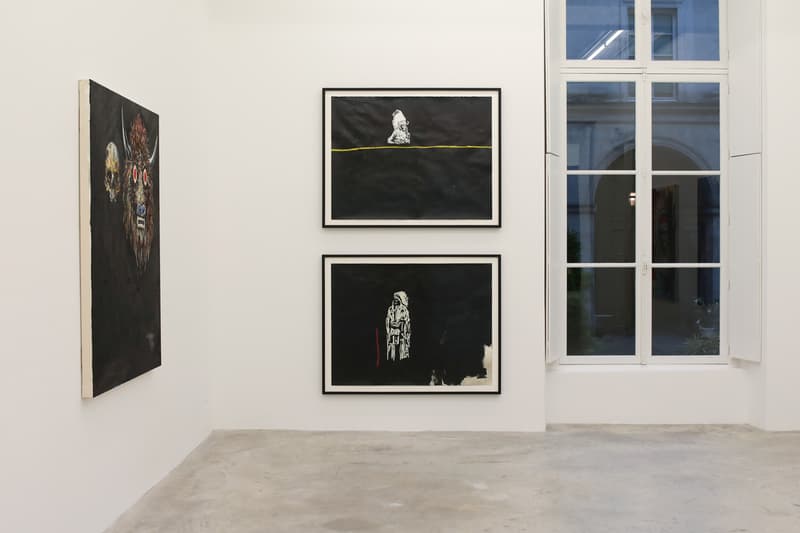 7 of 13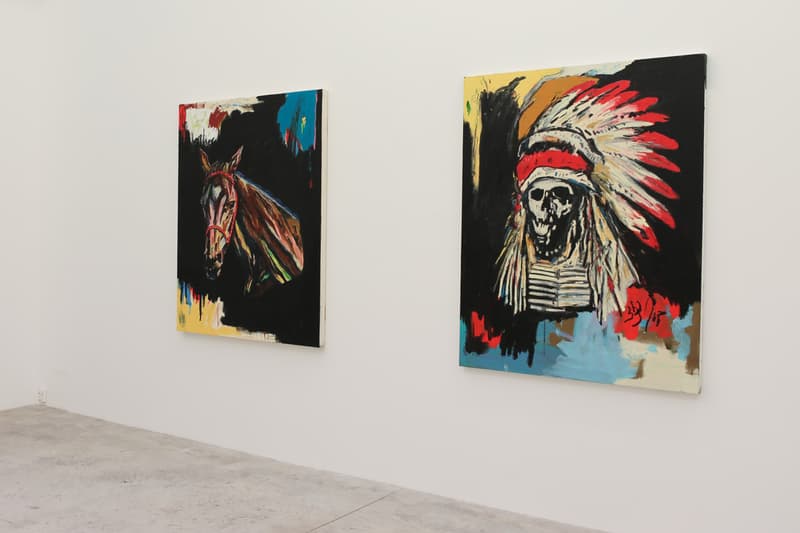 8 of 13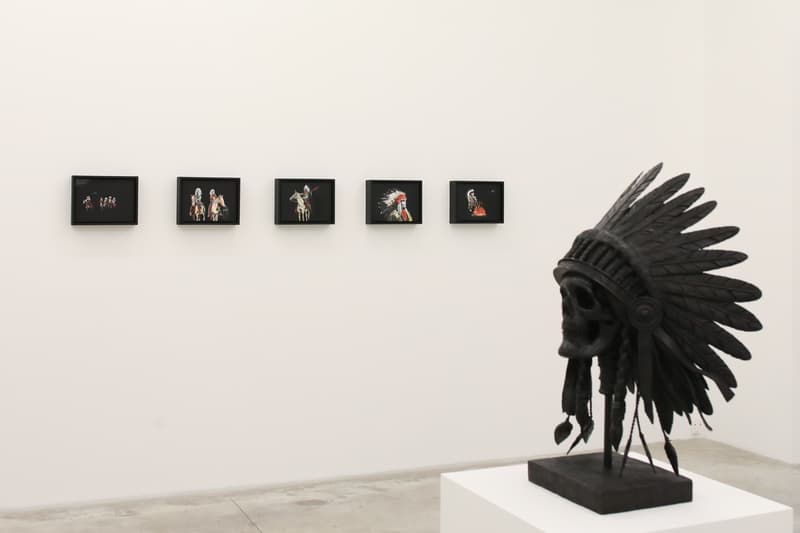 9 of 13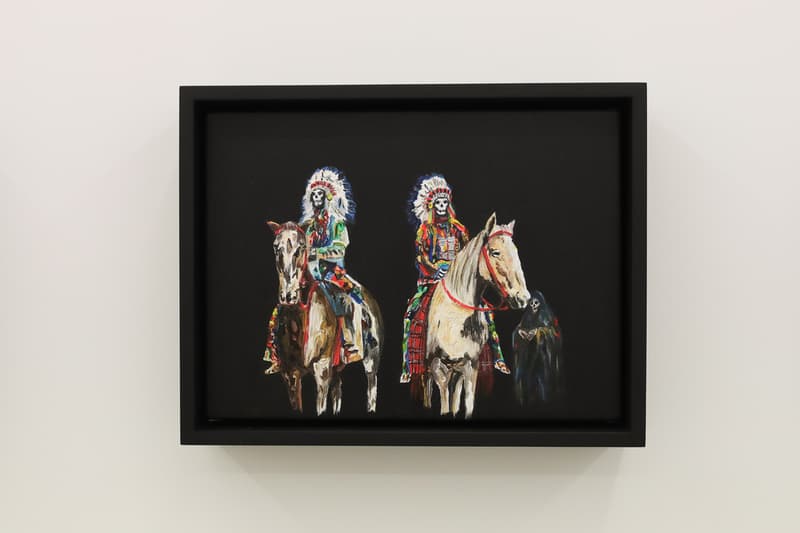 10 of 13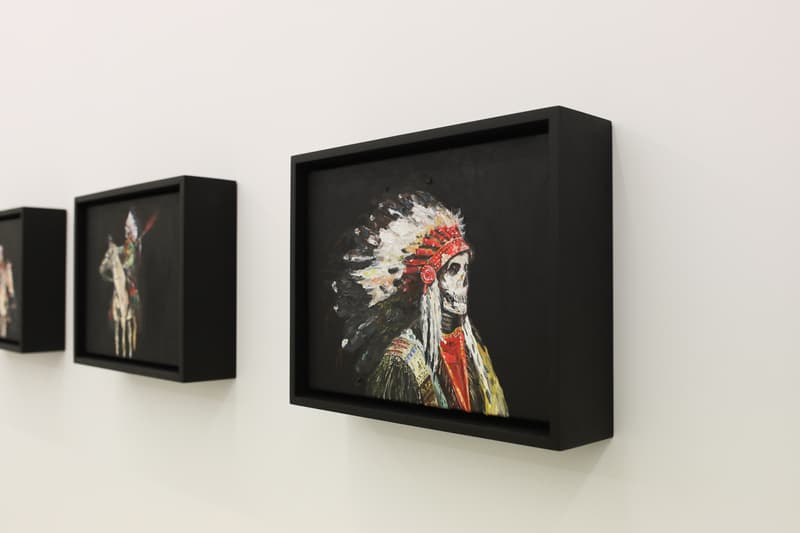 11 of 13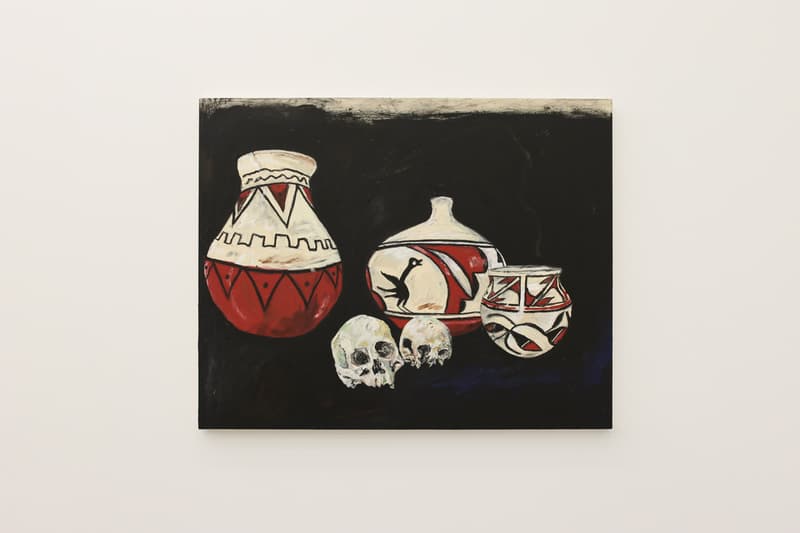 12 of 13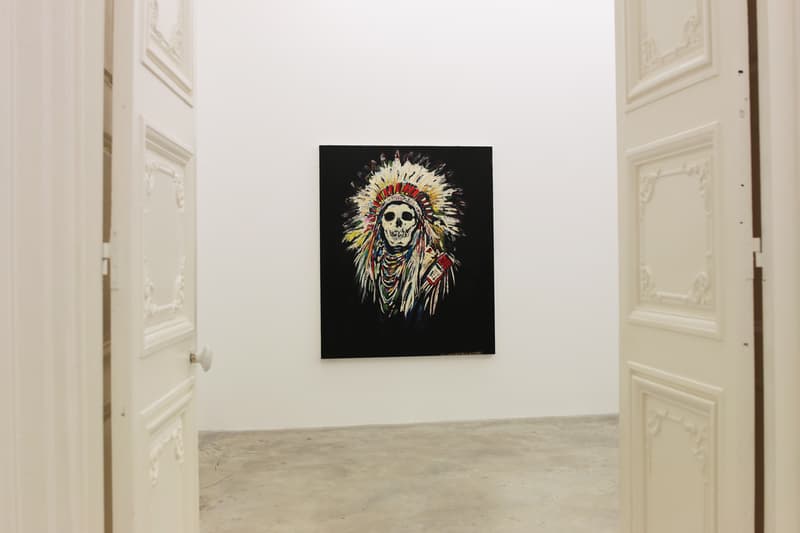 13 of 13
Los Angeles-based artist Wes Lang is known for creating original illustrations for Kanye West's Yeezus Tour back in 2013. Apart from illustration, Lang creates paintings depicting skeletons in headdresses riding horses, grim reapers holding red roses, Playboy bunnies and other ephemera culled from the post-pop American landscape.
Lang is currently showcasing a new body of work spanning illustrations, painting and a bronze sculpture at Almine Rech's Paris outpost. The self-titled presentation delivers new takes on the artist's signature motifs while referencing compositional elements from his favorite artists including Cy Twombly, Philip Guston, Franz Kline, Francis Bacon, Jean-Michel Basquiat,  Martin Kippenberger and Mike Kelley.
"Over the last several decades, artist Wes Lang has been honing his craft involving, amongst other things, a tireless, obsessive mining of a post-pop American landscape. A great many of the artist's influences are a  function of a distinct autobiographical experience with certain exceptions; the  indigenous American as well as other totems of the American West," said the gallery in a statement.
"Wes Lang" is on view until November 14 at the address below. Head to Almine Rech's website for more information.
Elsewhere in art, Coco Capitán explores the freedom of the sea in her latest exhibition in London called "Naïvy."
Almine Rech
64 Rue de Turenne
Paris 75003
France