A New Documentary Will Unpick the Myths Around the OG Supermodels of the 90's
With access to Linda Evangelista, Naomi Campbell, Christy Turlington and Cindy Crawford.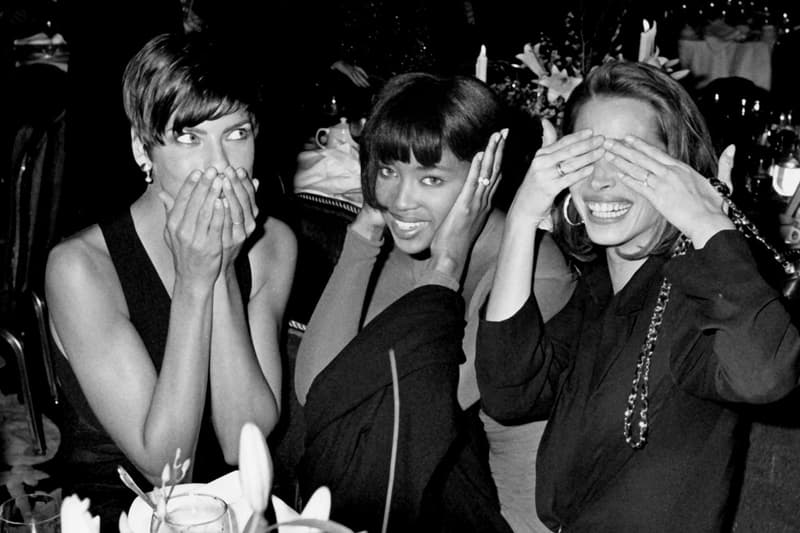 The 1990s are an endlessly referenced, endlessly adulated period for fashion. And while the decade saw the golden era of designs by Gianni Versace, Karl Lagerfeld, and Tom Ford, it's also synonymous with the most iconic generation of supermodels. The stars of that period are so recognisable as to be first-name-only: Naomi. Linda. Christy. Cindy.
Now, a new documentary series from Apple TV hopes to explore the birth of the supermodel moment in greater depth, promising an unprecedented look at the reality of that period, with a focus on the four major supermodels at its centre. Directed by the Academy Award-winning documentary filmmaker Barbara Kopple, The Supermodels promises a closer look the rise of fame of the icons of the 90s fashion scene.
Turlington, Campbell, Evangelista, and Crawford all took to Instagram to post about the upcoming show, suggesting a rare level of access to the models. While Campbell has remained in modelling consistently, her peers largely withdrew from the limelight: Turlington has focussed on a career in philanthropy, while Evangelista has largely avoided fashion, appearing only for occasional campaigns with brands closely connected to her.
The release date for The Supermodels has not yet been confirmed.
Among other developments at Apple TV, the network has also revealed that it will be reviving the Charlie Brown series.