'Seinfeld' Cast Members to Reunite for "Fundraiser About Something"
Co-creator Larry David will also join the virtual event.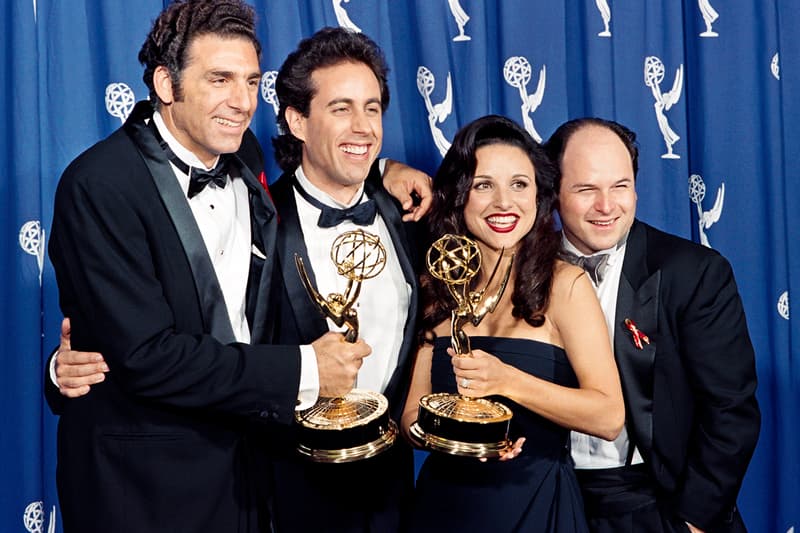 Seinfeld cast members Julia Louis-Dreyfus (Elaine Benes) and Jason Alexander (George Constanza), along with co-creator Larry David are reuniting for the virtual "Fundraiser About Something," an event supporting the Texas Democratic Party.
The virtual reunion will be moderated by Seth Meyers with Seinfeld writer, producer and Veep showrunner David Mandel also working on the event. The cast members promise to discuss behind-the-scenes stories of their favorite Seinfeld episodes, along with special guests and surprises.
"Texas is a battleground state, period. We knew that we had to reunite for something special and the movement on the ground for Texas Democrats up and down the ballot is the perfect opportunity to do just that," Louis-Dreyfus, Alexander and David said in a joint statement. "Texans are getting out to vote in droves and showing the world that Texas has never been a red state, it's been a non-voting state. We couldn't be more thrilled to host a 'fundraiser about something' for a terrific organization like the Texas Democratic Party, who are building the movement necessary to turn Texas blue in 14 days."
Those interested in tuning in to the virtual event will need to donate any amount of money to the Texas Democrats. The "Fundraiser About Something" takes place Friday, October 23.
Elsewhere in entertainment, Jack Nicholson's Joker fedora, Ewan McGregor's Obi-Wan Kenobi lightsaber and other legendary movie propers are hitting the auction block.