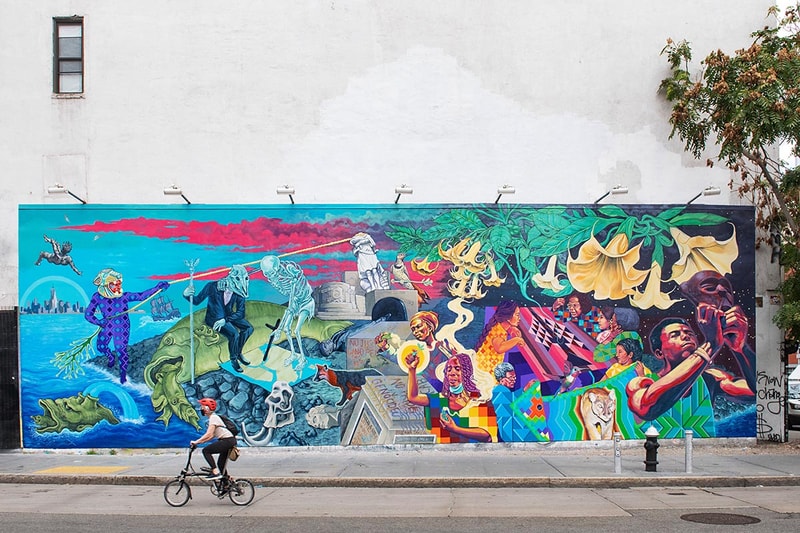 1 of 11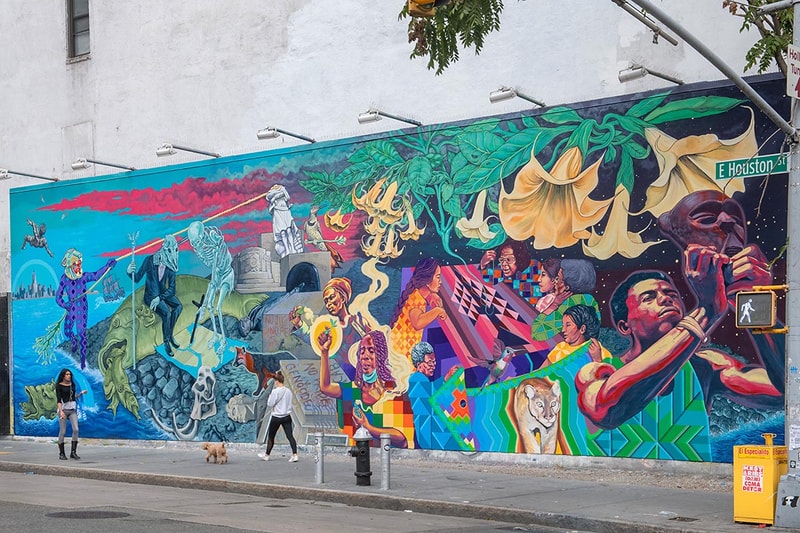 2 of 11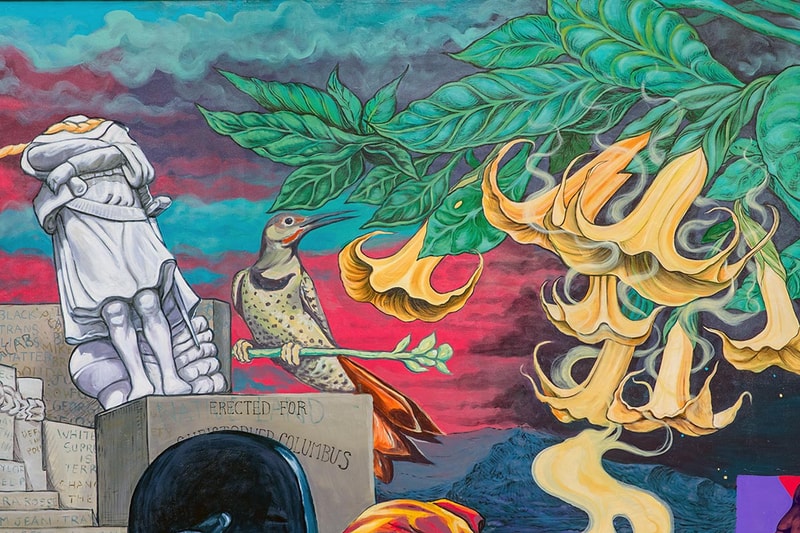 3 of 11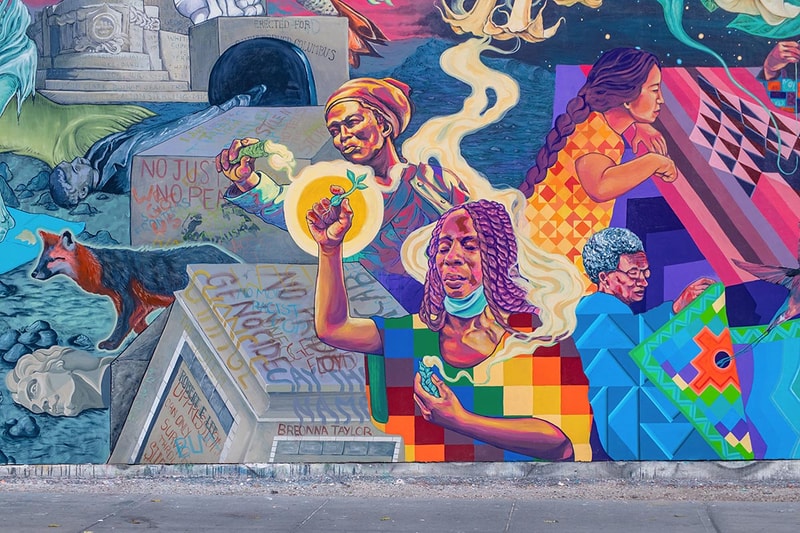 4 of 11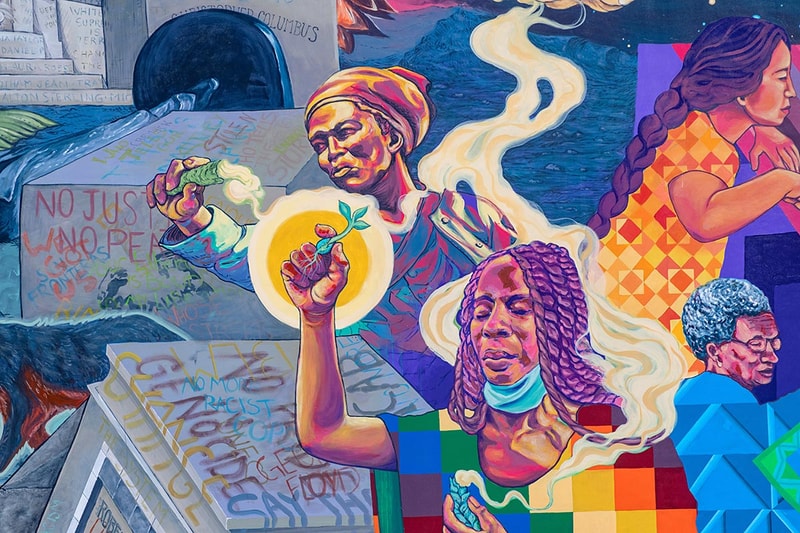 5 of 11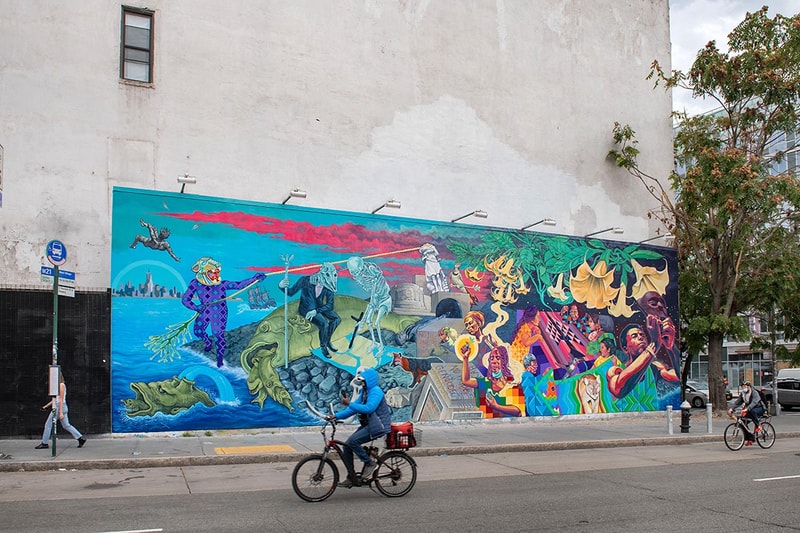 6 of 11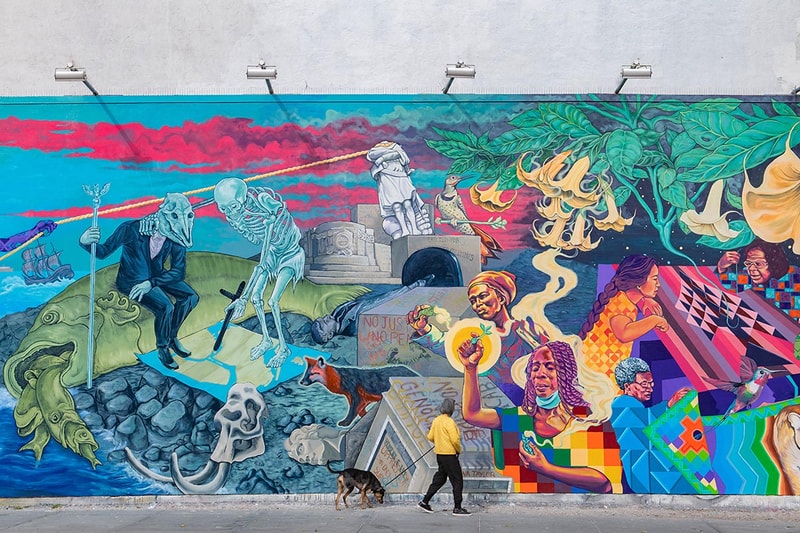 7 of 11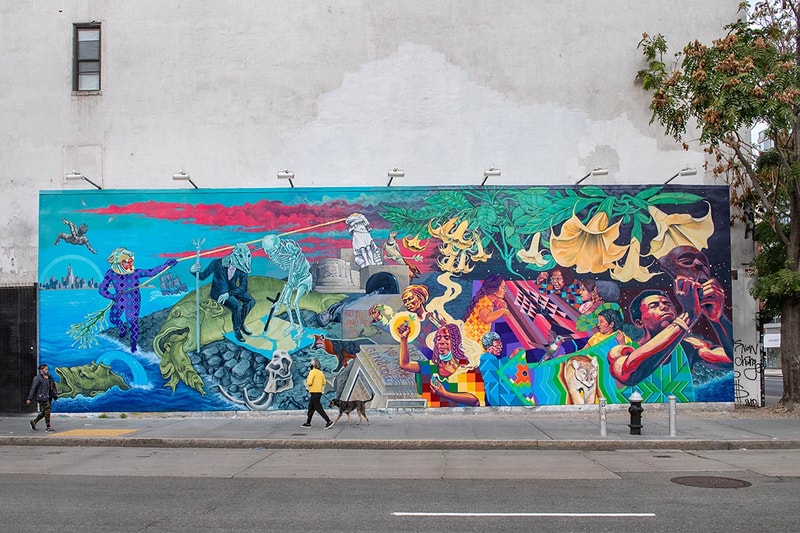 8 of 11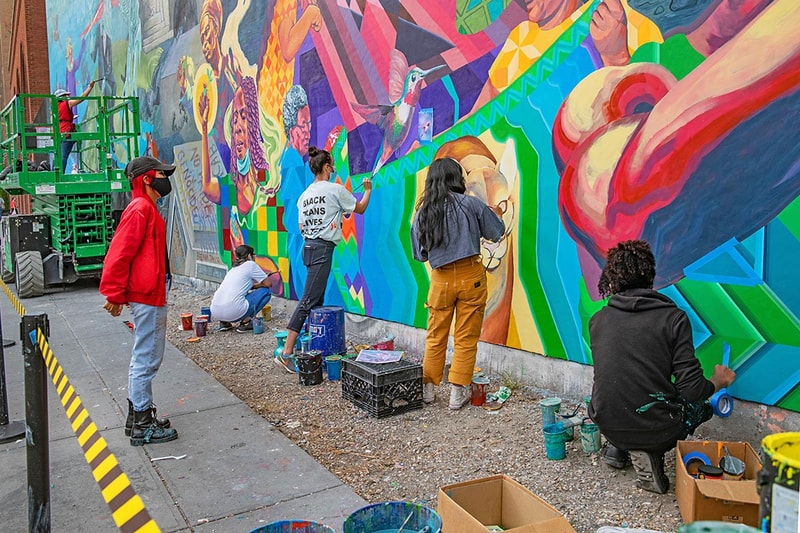 9 of 11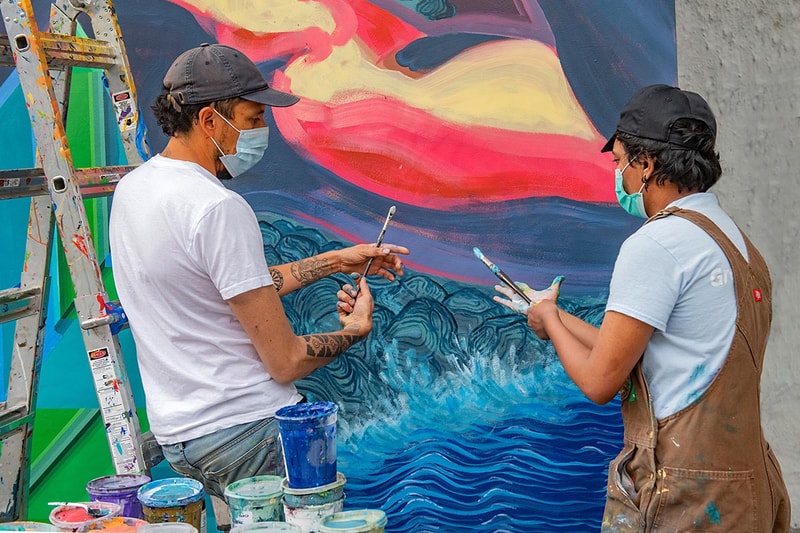 10 of 11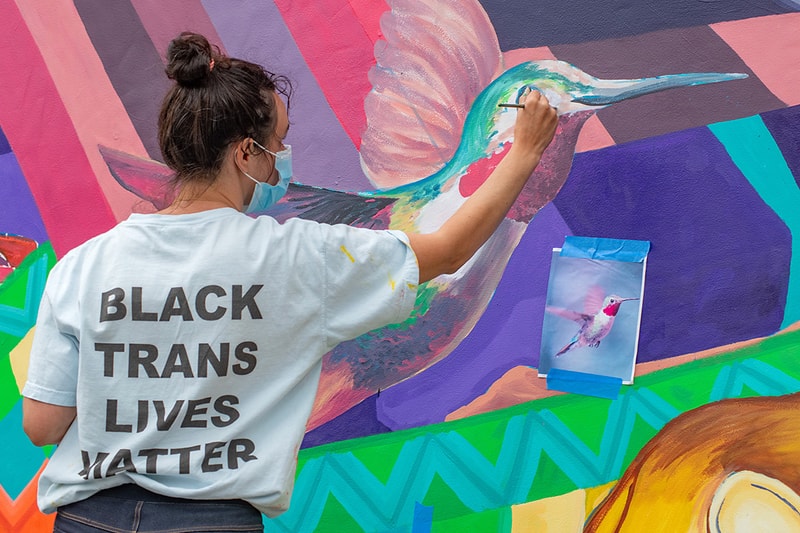 11 of 11
Artist Raúl Ayala and Students Paint Empowering Mural on Iconic Houston Bowery Wall
A piece that explores "how we hold and take care of our individual, social, and cultural essence."
---
Anyone venturing to Lower Manhattan in New York City will come across a sprawling, vivid new mural at the historic Houston Bowery Wall. Goldman Properties and Goldman Global Arts connected with NY-based organization Groundswell to plan the collaborative mural led by teaching artist Raúl Ayala. Founded in 1996, Groundswell brings together youth, artists, and community organizations to use art as a tool for social change.
Ayala and a team of ten Groundswell student artists (ages 18-22) recently completed the thought-provoking mural that reflects the unprecedented times we are currently living in amid the ongoing Black Lives Matter protests and global COVID-19 pandemic. Ayala describes the mural as "opening a portal" and wants the piece to remind onlookers of "how we exist in relationship to each other, how we hold and take care of our individual, social, and cultural essence." The dynamic composition features costume-clad humans of different ethnicities alongside surrealistic subjects such as oversized florals, skeletons, sea creatures and other colorful motifs.
"For me, building imagination and sharing knowledge alongside a younger generation of artists is a great manifestation of the fruits of this shift. With this mural, we are also bringing intergenerational participation into a future that honors our past while actively creating a different path of existence," said Ayala.
Get a closer look at the mural above and then visit Goldman Global Arts' website for more information.
Elsewhere in art, here's what to look out for at London's virtual Frieze art fair.
Houston Bowery Wall
76 E Houston St.
New York, NY 10012