Designer Kenzo Takada Dies of COVID-19 Aged 81
The fashion icon passed away at the American Hospital in Neuilly-sur-Seine, France.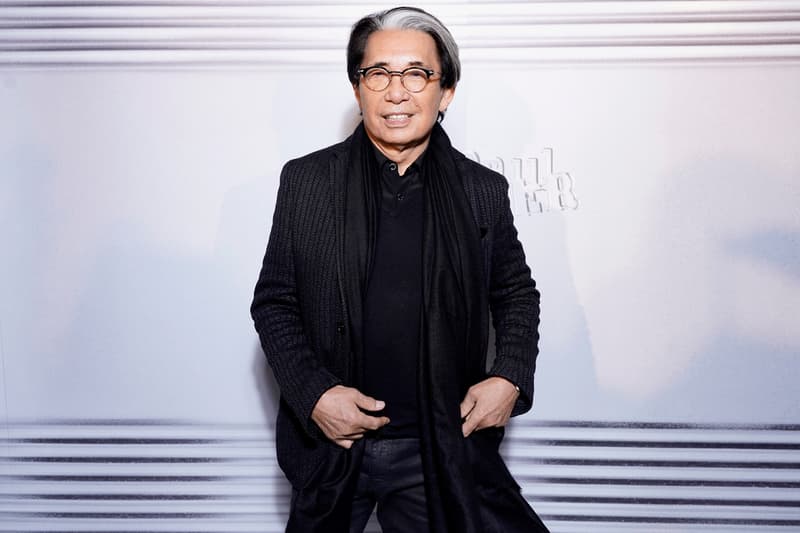 Kenzo Takada, the renowned Japanese founder of the KENZO fashion label, has died from COVID-19 complications according to a spokesperson for Takada's luxury K-3 brand as reported by CNN. The designer passed away at the American Hospital in Neuilly-sur-Seine, France on October 4 at the age of 81.
"It is with immense sadness that the brand K-3 announces the loss of its celebrated artistic director, Kenzo Takada. The world-renowned designer passed away on October 4th, 2020 due to Covid-19 related complications at the age of 81 at the American Hospital, in Neuilly-sur-Seine, France," as per the statement.
Takada was born in 1939 near Osaka and arrived in France by boat back in 1965. He settled in Paris and spent the rest of his career there, creating nearly 8,000 designs. The designer was lauded for his colorful graphic and floral prints across his namesake fashion line which he debuted in Paris back in 1970. Takada's earliest products were sold out of his first boutique called Jungle Jap and featured a selection of unruly, vivid ensembles with mismatched patterning that were inspired by his trips across the globe.
The designer went on to inaugurate his first flagship store in Paris' Place des Victoires in 1976 and since then, rose to prominence as his label was included a slew of magazine spreads. LVMH then purchased KENZO in 1993, further elevating Takada's visionary designs in luxury fashion.