Zendaya and Drake's 'Euphoria' to Release Two Bonus Episodes This December 2020
The HBO show gave Zendaya a historical Emmy win.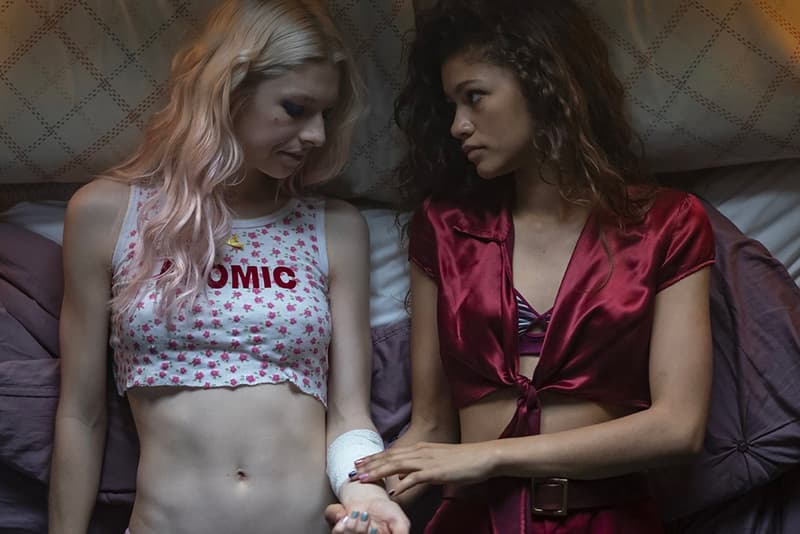 HBO and Drake's Euphoria will be returning for a two-episode special this December 2020.
Lead actress Zendaya confirmed the news on Instagram with the caption, "We really missed them. Two special Euphoria episodes coming soon."
The 24-year-old first acknowledged the existence of the episodes during her interview with Jimmy Kimmel Live! Zendaya suggested that the specials could drop before the premiere of Season 2, adding, "I don't really know how to describe it but an episode that we can do with a limited amount of people in a safer environment… so we have something to live on until we are able to go into Season 2."
Production for the upcoming season — which was originally scheduled for a 2020 release — was delayed due to COVID-19, and further reports stated that filming will resume in early 2021. These two bonus episodes will serve as an aid to fill the lengthy gap between the two seasons.
Zendaya recently won the Emmy for Outstanding Lead Actress in a Drama Series for her portrayal as Rue Bennett, making her the youngest actress to ever take home the award.
The first of the two Euphoria bonus episodes will premiere December 6 on HBO and HBO Max.
Elsewhere in entertainment, the Fast & Furious franchise is coming to an end.