'Final Fantasy VIII' Gets a Remastered Physical Release After 21 Years
Available for both the PlayStation 4 and Nintendo Switch.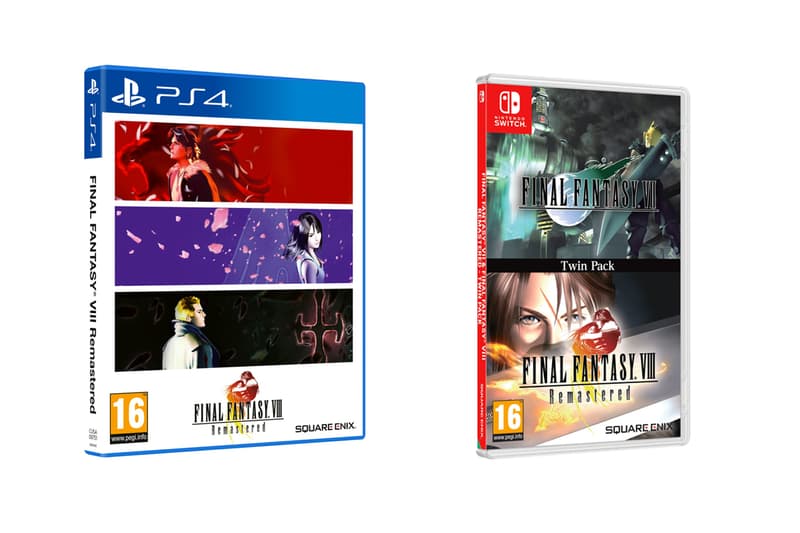 After a 21-year wait, Square Enix fans are finally getting a physical remastered version of Final Fantasy VIII that released earlier this year.
Coming to both the Sony PlayStation 4 and Nintendo Switch, the rather surprising remaster will come with a range of new features, such as HD textures, an option to avoid random encounters while you play through the game, and a speed boost mode. Unfortunately for fans Stateside, the release will only be available in select regions including Europe, the Middle East, Australia, and New Zealand, although the PS4 isn't region-locked so you would be able to run the game if you manage to purchase it internationally. Unlike the PS4 version, which will come as a standalone game, the Nintendo Switch version will come bundled as a two-pack with the new Final Fantasy VII Remastered.
For those interested, the PS4 version of the remaster will go for €20 EUR ($23 USD), while the Switch two-pack will set you back €40 EUR ($47 USD).
? Europe, the Middle East, Australia, and New Zealand
?️ #FinalFantasy VII and FFVIII Remastered Twin Pack on #NintendoSwitch
? FFVIII Remastered on #PS4
? December 4, 2020

Pre-order now:
FFVII & FFVIII: https://t.co/VcG4va3Ccj
FFVIII: https://t.co/gg6KyRGrn7 pic.twitter.com/GgKRSJhHtn

— FINAL FANTASY (@FinalFantasy) October 16, 2020
Elsewhere in gaming, LeBron James' More Than a Vote group is addressing racial issues in NBA 2K.