Dries Van Noten Wants No Part of Los Angeles' Hustle and Bustle
His latest flagship is a patient ode to art, fashion and creativity, as explained by the designer to HYPEBEAST.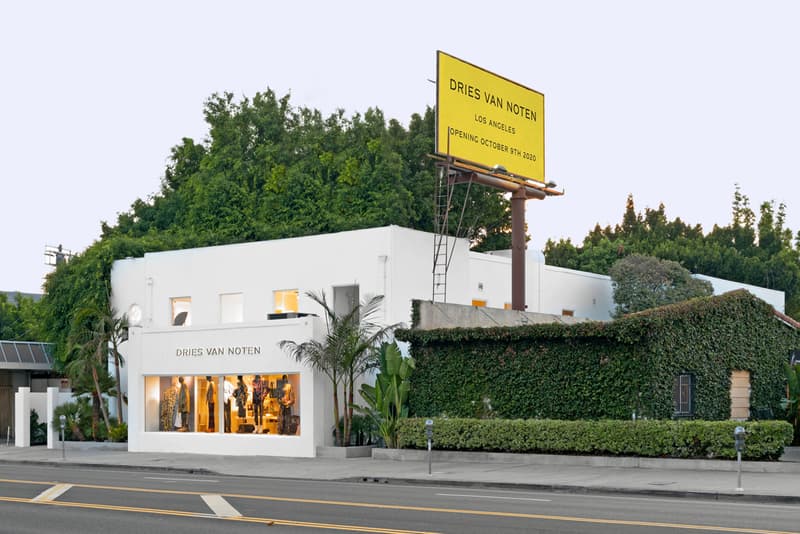 1 of 12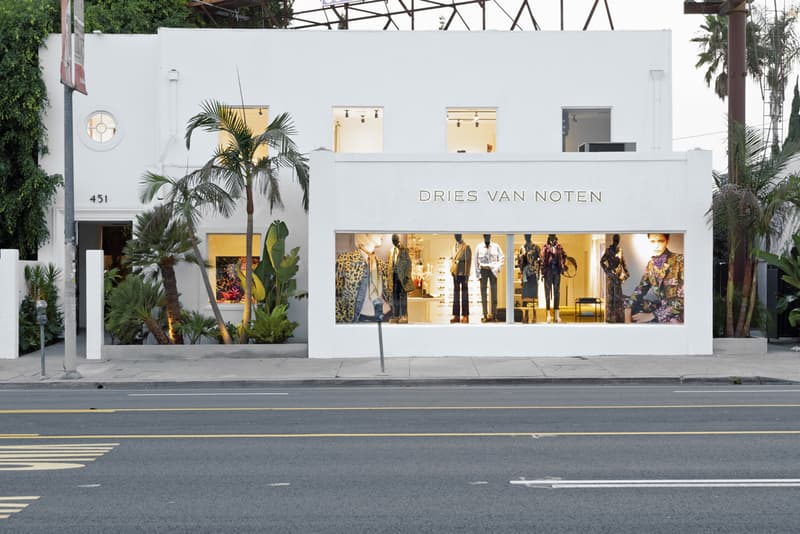 2 of 12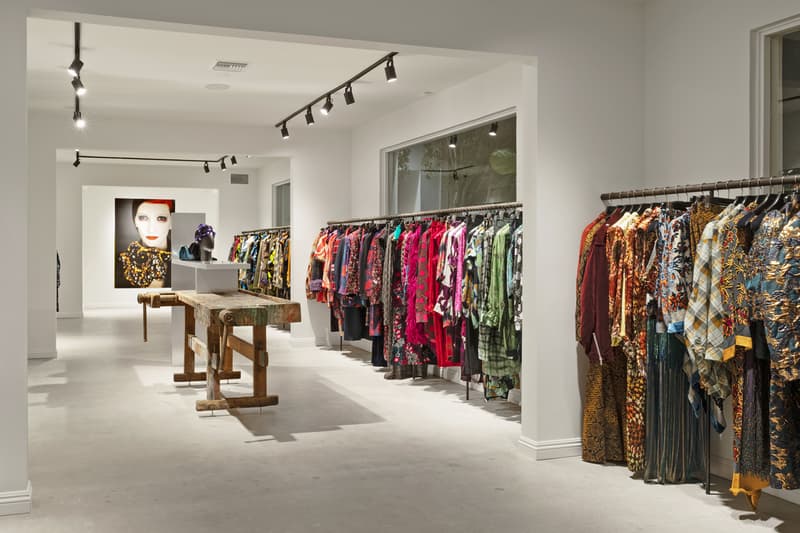 3 of 12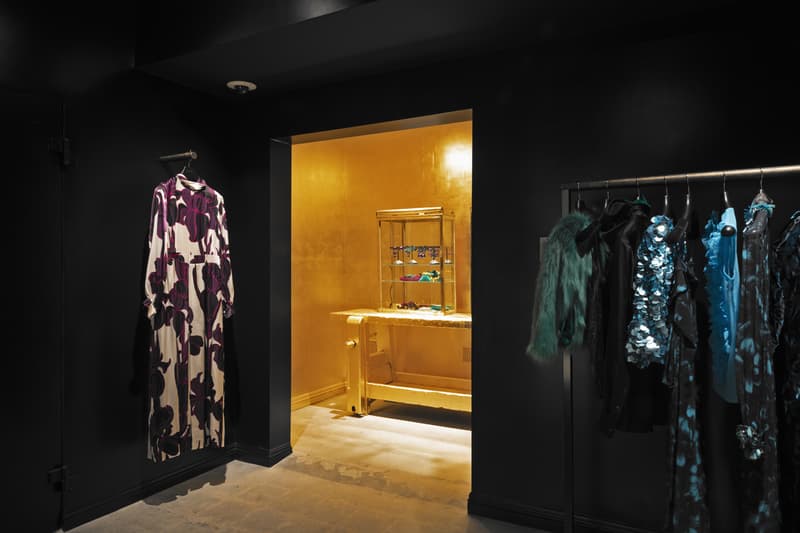 4 of 12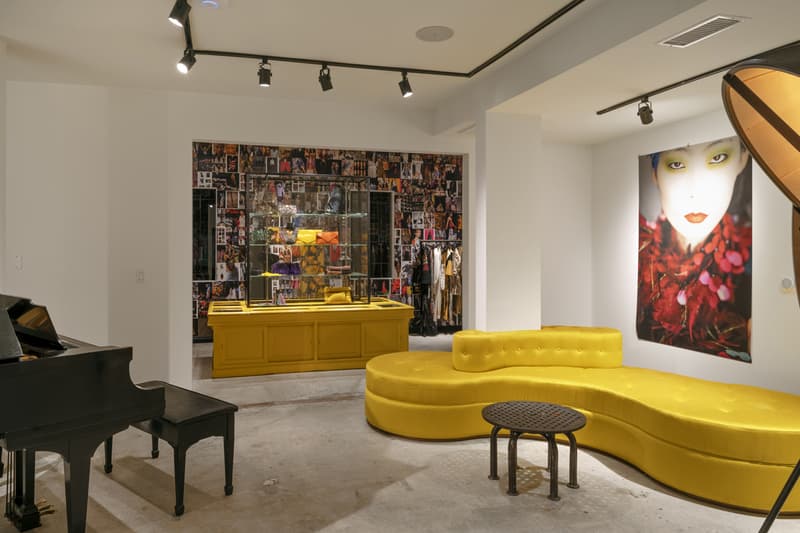 5 of 12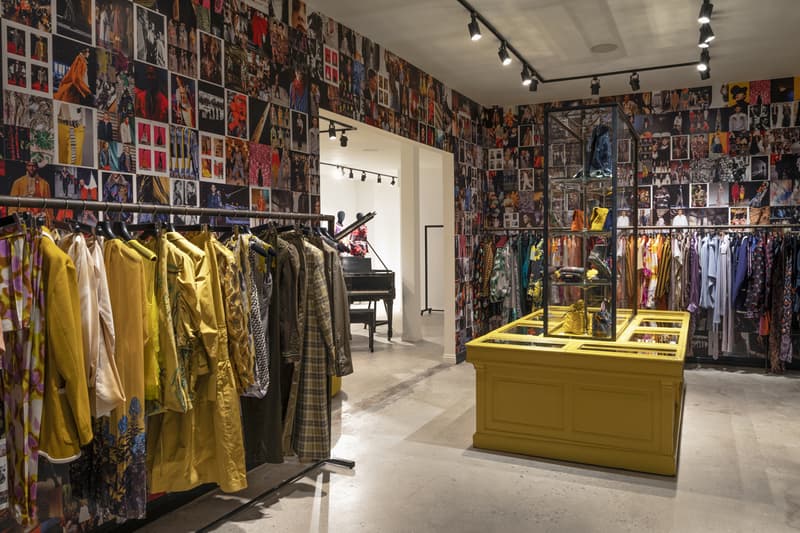 6 of 12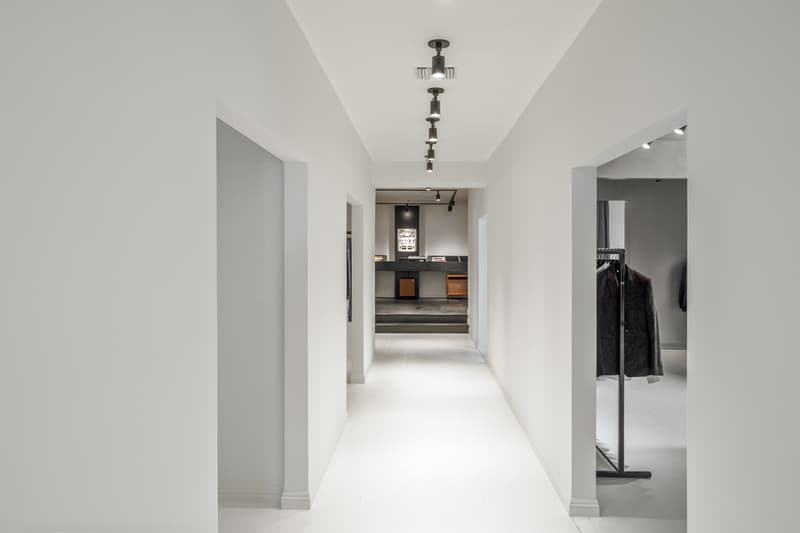 7 of 12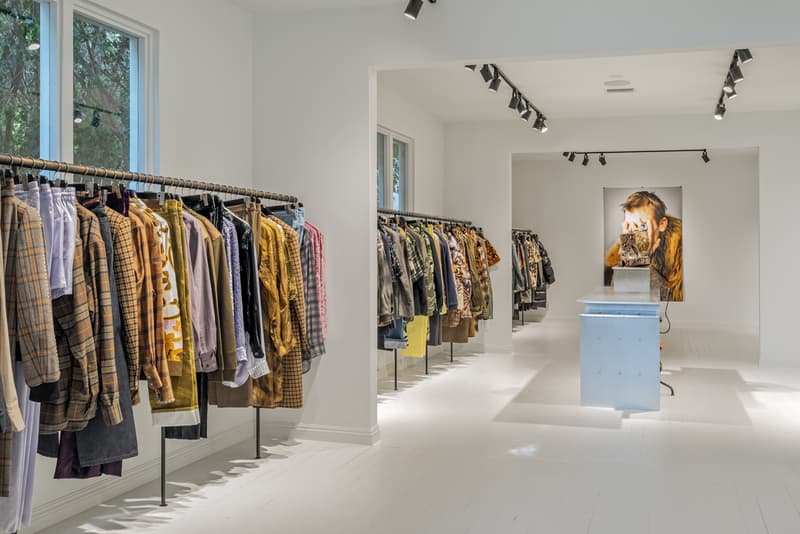 8 of 12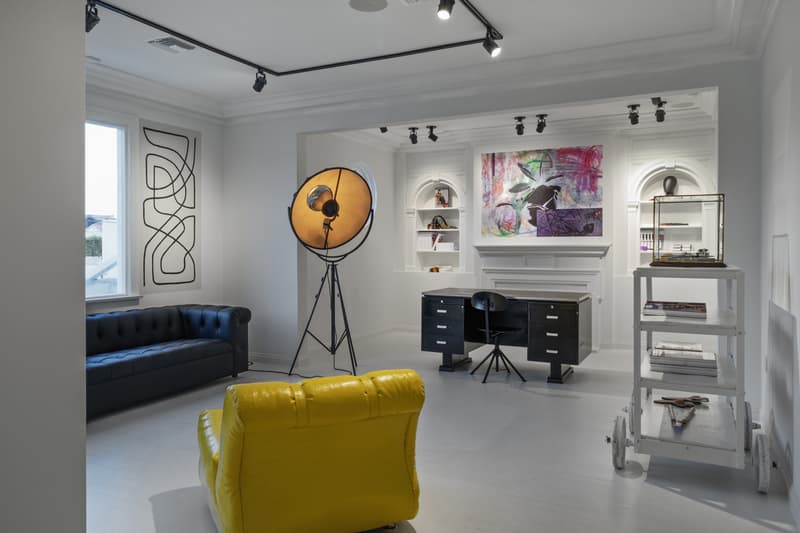 9 of 12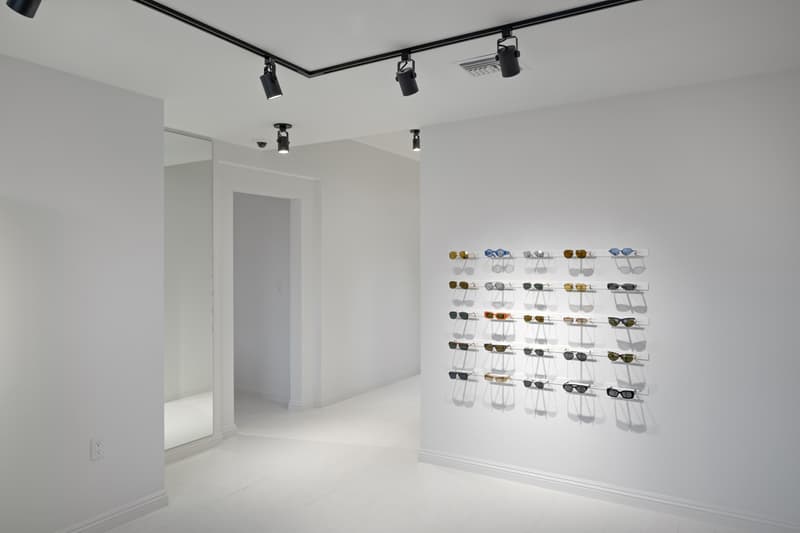 10 of 12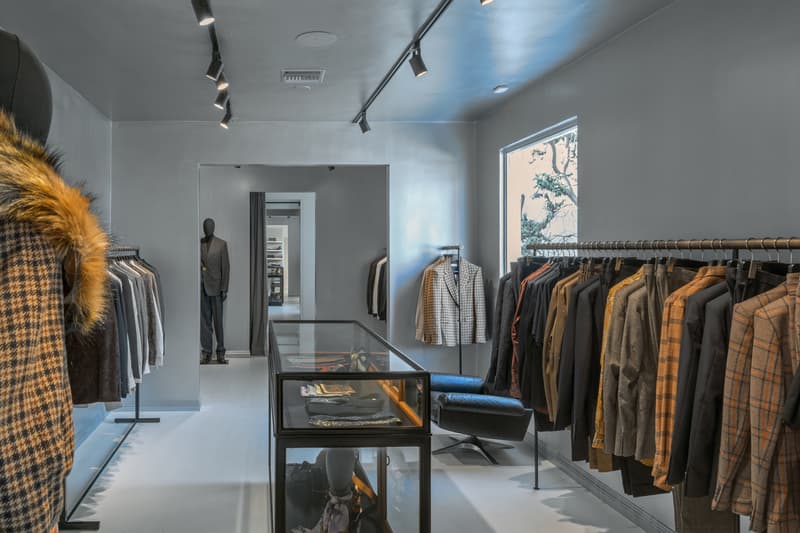 11 of 12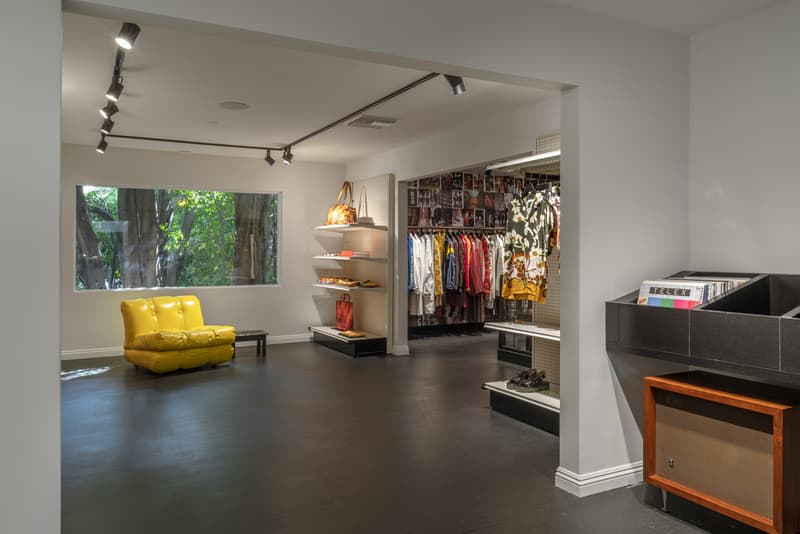 12 of 12
Dries Van Noten, Antwerp Six member and proponent of slow fashion, cares little for the excesses of Los Angeles. And yet, when he heard that Opening Ceremony was vacating its retail outposts, the Belgian creative determined to take over the old space with his own wares, yielding the 62-year-old designer's first American flagship space and a living, breathing homage to relaxed, slow-moving creativity.
The two-story building was shaped out of an old jewelry manufacturer and Van Noten was determined to respect that former elegance while expanding his customers' worldview. For instance, although a few rooms are equipped with top-of-the-line sound systems, the entrance of the main building — or "big house," as Van Noten's team calls it — is centralized around a 1928 Steinway. "We'll have young musicians, established artists, staff and clients who can all come to play the piano," Van Noten explained to HYPEBEAST, hinting that the kind of person who has the good taste to shop his wares also knows how to tickle the ivories. The piano room branches out into various womens' sections, with the menswear cloistered upstairs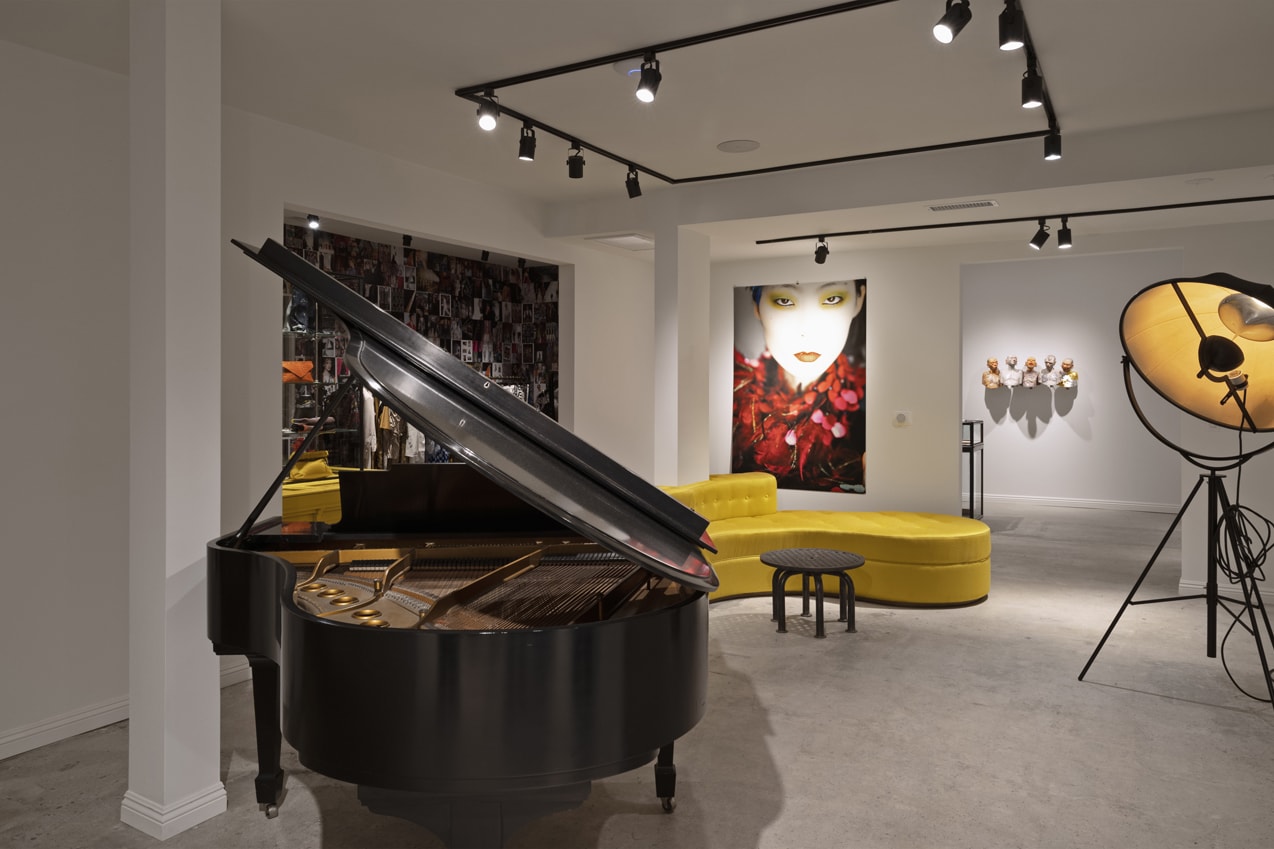 Van Noten's team scoured the neighborhood for upcyclable furniture while settling in — they ended up repurposing a giant industrial wire spool for $25 USD, which they painted white and use as a shelf for women's shoes. Van Noten also enlisted Johan Viladrich, a zero-waste furniture designer, to craft some of the store's statement features, shelving and seats. Finally, young artists have been called in to breathe life onto the old building's walls.
"It is important to me that the store is more than just a store," Van Noten explains. "So, I asked young artists from LA to paint directly onto the wall. The idea is that we lose a little bit of that mercantile aspect of the art and I also like the nod to graffiti, street art. The artists know that we may paint over the art in a year and replace it with another artist's work, but if they want to come back in a few months, they can add whatever they want to their piece."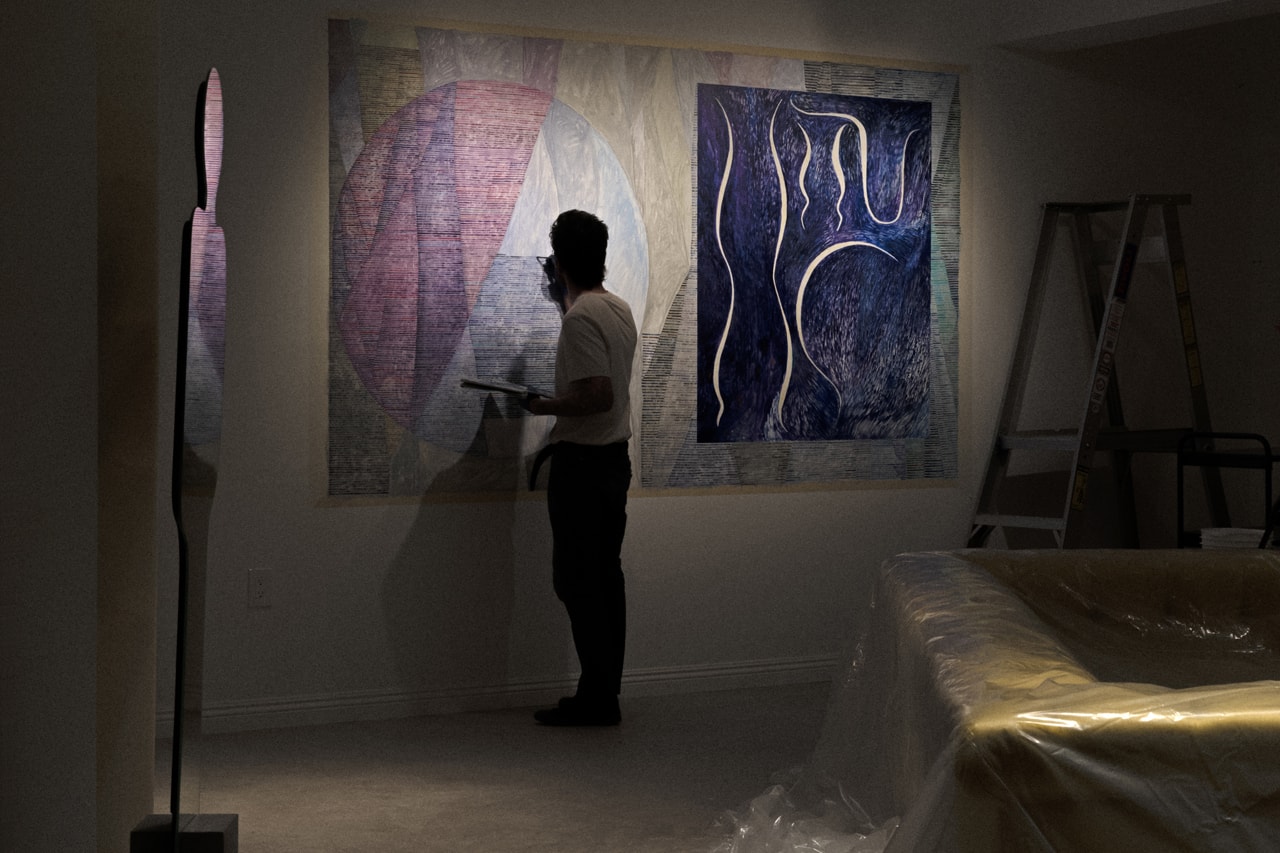 Richard Stipl and Alan Crocetti's jewelry-laden busts, Jan Gatewood's colorful paintings and Akuma Makoto's artistic horticulture grace different rooms, hinting at the space's multi-faceted functionality — one day, it'll host a clothing collection, the next? Perhaps an art show and performance space.
"I looked for a few blacksmiths in Japan, who made — completely by hand — some garden tools, which I love to use in the garden," continued Van Noten. "We have a small selection of those for sale as well."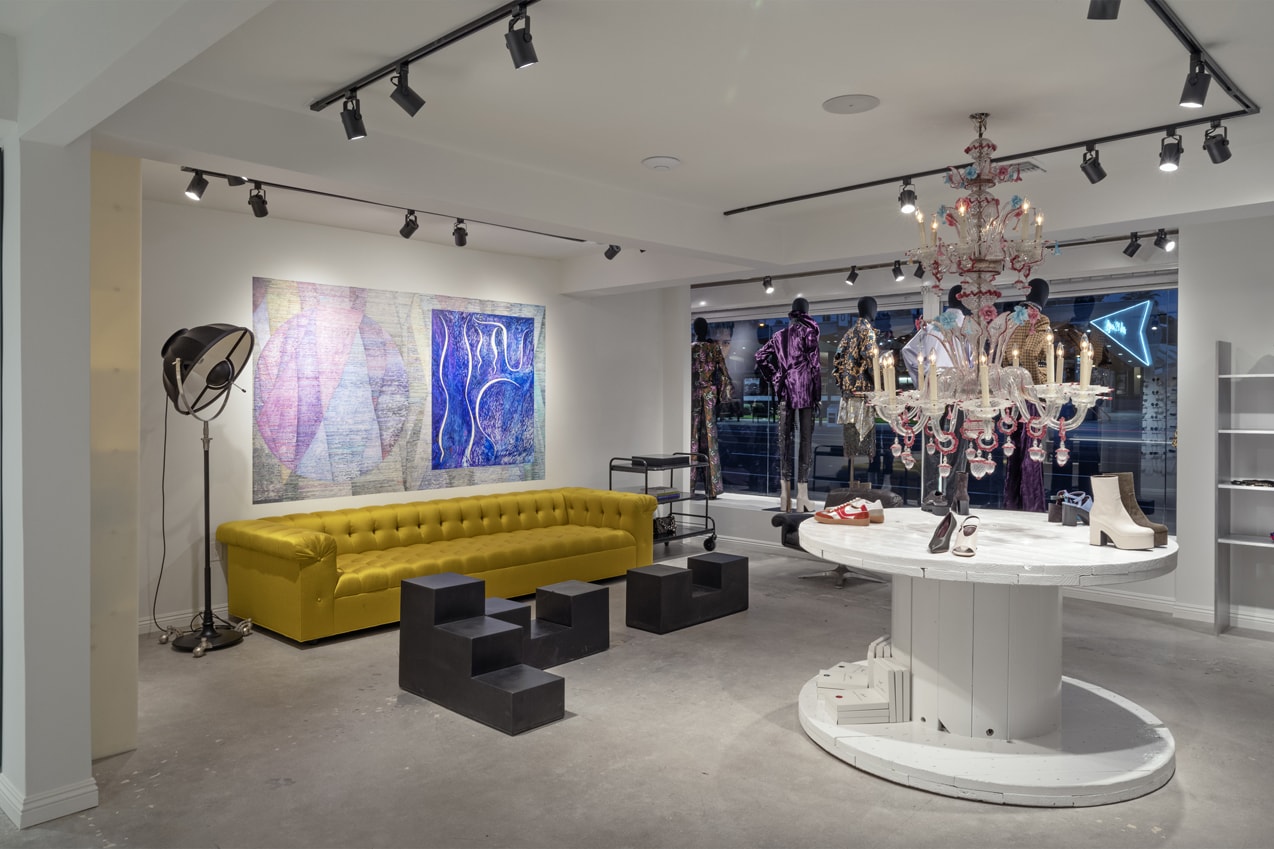 "We'd been looking [for awhile] at opening a shop in the US but the stores that I do are always dictated by the spaces [they inhabit]," Van Noten continued "Also, I felt it was necessary to do some experiments with a brick & mortar store. Everybody's saying that the future is e-commerce, but I love to go into stores and talk to people, to share emotions and see things. Here in LA we also have the opportunity to do experiments — it's trial and error, some things are going to work and some things are not going to work."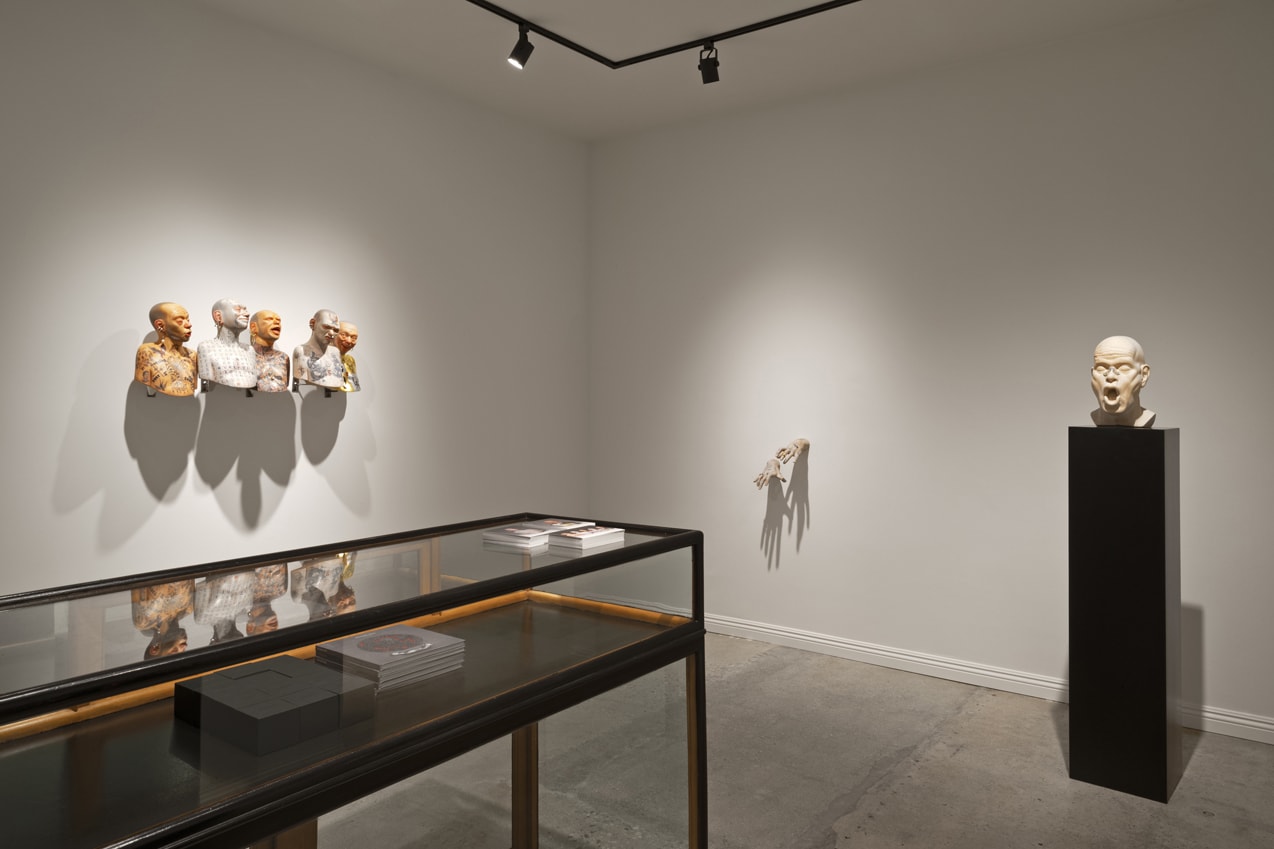 Along with expansive fitting rooms and areas devoted to sections (and sub-sections) of Van Noten's seasonal collections, there are two nooks that exclusively offer archival garments "that I thought were too beautiful to put in sales," said Van Noten. "There are pieces from the '90s, the 2000s and recent collections. The idea is to slow down fashion, to explain that something beautiful is not only beautiful for six months but forever. Post-COVID, we'll invite clients to bring back interesting Dries Van Noten pieces that they don't wear any more, and we'll clean them, restore them and put them back out for sale."
"I am aware of [today's archival collectors] but for me it was just a logical choice. I have things just hanging here in my own archive with these beautiful fabrics — this is the time to do something to slow down. For me, the archive room is the synopsis of what I'm trying to do."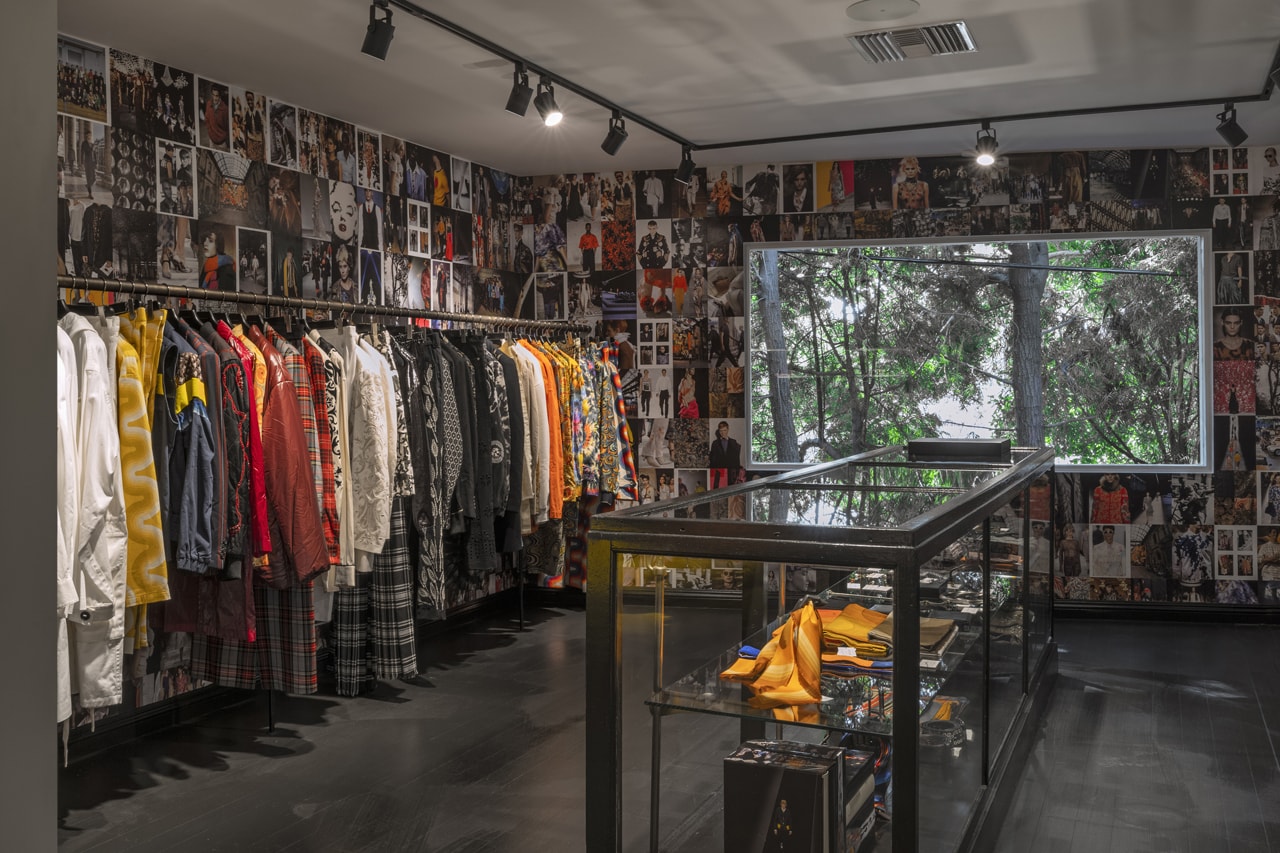 Of course, "we have a swimwear room because we are in LA," Van Noten posits simply, referring to one of the many other sub-sections. Other notable points include a rotating selection of shoppable vinyl records chosen by like-minded pals across the globe — "This month is 2MANYDJS, a Belgian electronic musicians, and for November it'll be Devendra Banhart." — and the smaller building next door to the "big house," which is covered in ivy and appropriately dubbed the "small house."
Inside, Van Noten and co. will host parties, exhibitions and dinners, once the COVID-19 pandemic has slackened. Currently, it hosts a selection of Serex dinnerware designed by Van Noten's friend and fellow Antwerp Six member Ann Demeulemeester. "We still keep in touch," Van Noten laughs.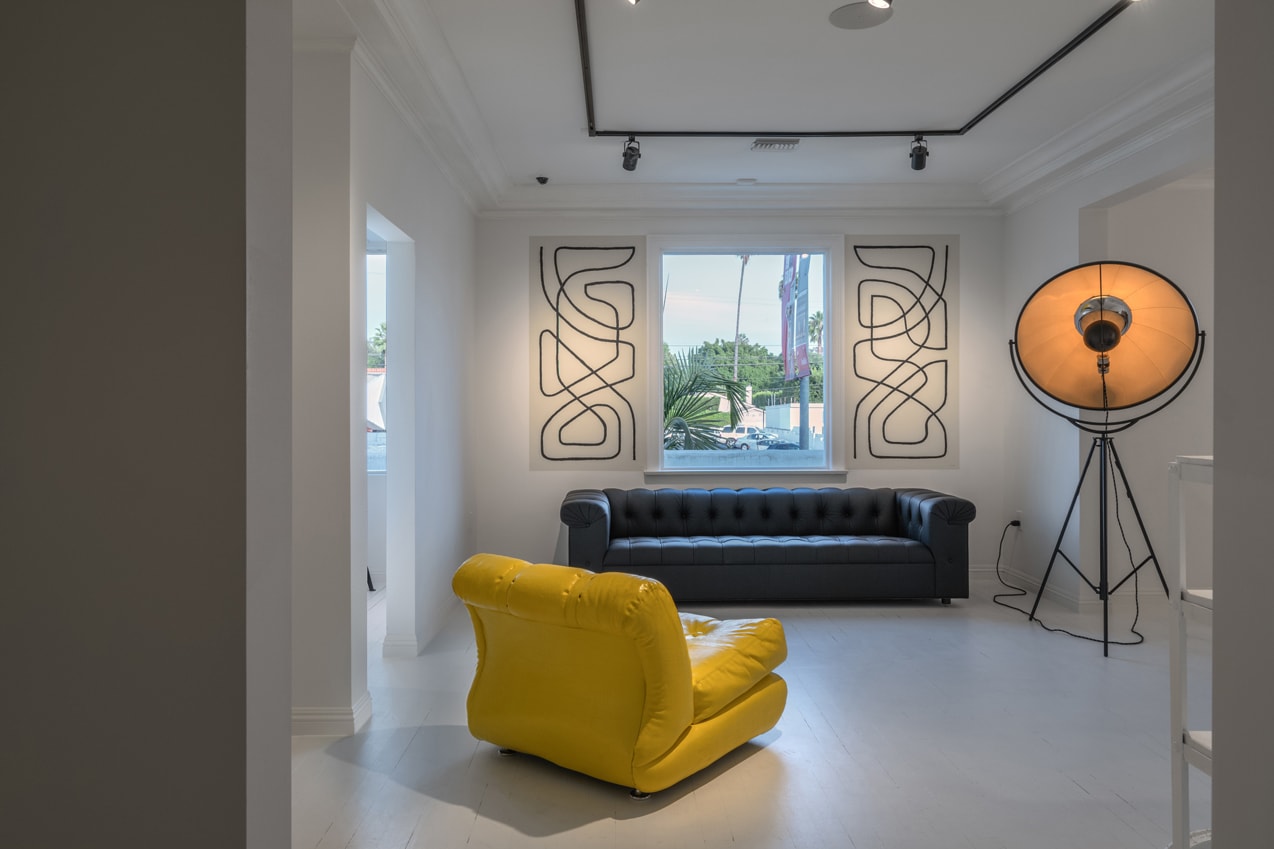 It's important that Van Noten's store is indicative of his heightened sensitivity towards thoughtful fashion output. "We have to create a new normal [separate] from the big [fashion] groups," he contended. "They make their own rules and it makes no sense that they push everybody to follow them. [Sales] in October, November — this is not normal. This is not the right thing to do. This will kill fashion, or [at least] creativity, which is what I want to avoid." Van Noten also intimated that there's much more to come from his ethical fashion forum.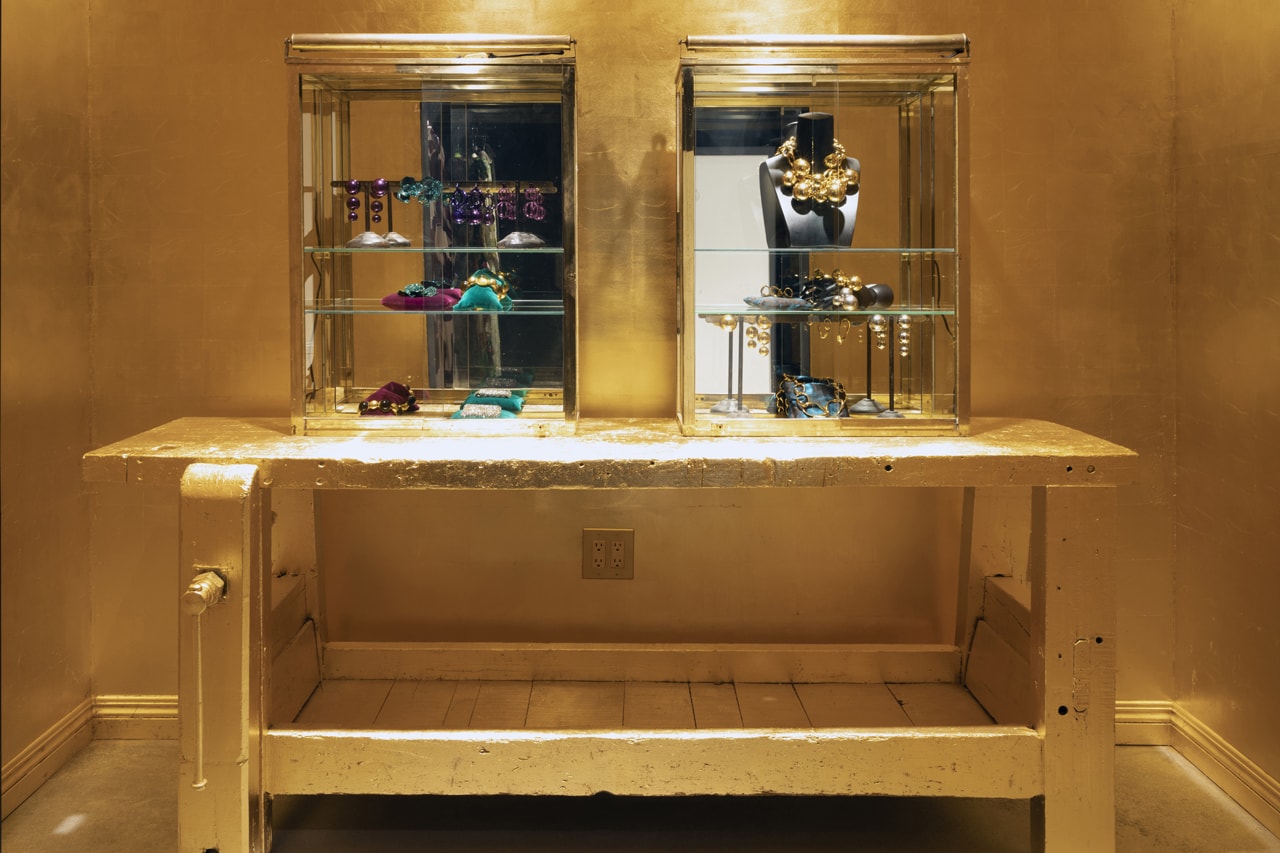 Van Noten is keenly aware that LA is distinct from the fashion mecca on the other side of the country, but there's a reason why he was drawn to The Golden State. "Renting a space [in New York] was always so out of budget and I don't want to feel like we have to sell a million handbags to make it profitable," he said. "Being in central LA is more reasonable, it's more open, we have more space where we can do things beyond just selling nice collections."
"I think LA is forgiving. Even in the middle of COVID, I thought, 'Why not?' It's about having hope, life will go on."