Bang & Olufsen Introduces Your Next Must-Have Speaker, the Beolit 20
Perfect for indoors or outdoors thanks to its impressive sound quality, improved battery life and wireless QI charging feature.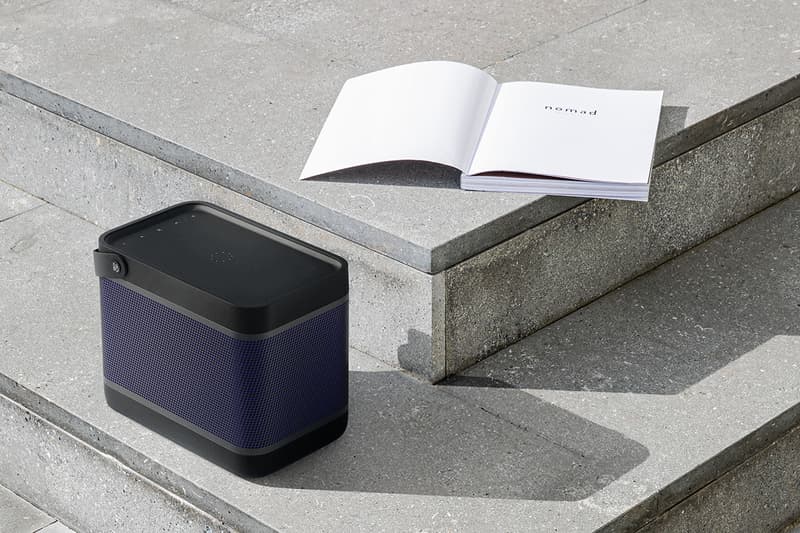 Premium Danish audio company Bang & Olufsen has remastered its iconic square-shaped home speaker, following on from the most recent Beolit 17 with the all-new Beolit 20.
Bang & Olufsen's powerful and portable Bluetooth speaker is — first and foremost — sound focused. It achieves 45 percent air transparency, making for crisp, clear, and refined sound that, combined with Bang & Olufsen's signature True360 omnidirectional technology, can fill a room with audio no matter where you are listening from.
Inside its redesigned case — which sports a new angled grid housing — you'll find a 5.5" long-stroke wideband woofer, three 1.5" full ranges, and two 4" passive bass radiators that, combined, give the Beolit 20 plenty of bass and come together for quality, full-bodied sound. You can even pair the new models with other Beolit 20 or previous editions to create a surround-sound experience in your home — or out-and-about, as this speaker is portable, too.
Bang & Olufsen upgraded the speaker's battery life by 30 percent and added wireless QI charging on the top of the device so that you can charge things such as your phone, making the Beolit 20 even more practical when outside. Launch colors include "Grey Mist" and "Black Anthracite," both of which come with a vegetable tan leather strap, and release today at Bang & Olufsen stores and online for $500 USD.
In other news, Logitec has updated its Ergo M575 Trackball mouse.