adidas Weaves the Future of Running Footwear With the Futurecraft STRUNG
The ultra high-tech shoe is made from a new breed of textile, woven by a proprietary STRUNG robot to ensure an ultra-precise build.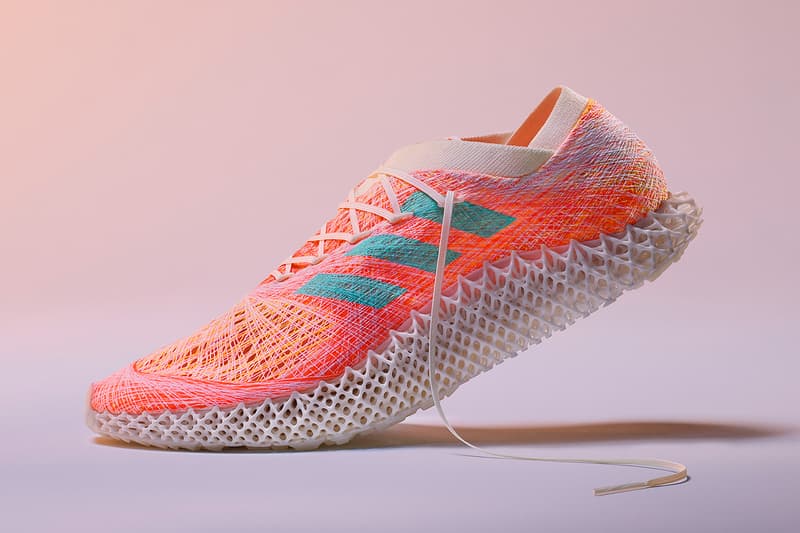 adidas has announced its latest Futurecraft innovation: the Futurecraft STRUNG, a shoe with an ultra-advanced upper that combines footwear design, engineering and robotics in equal measures. Past Futurecraft innovations have included everything from 4D midsoles to the fully recyclable Futurecraft Loop initiative, but what sets the STRUNG apart is how it's built: its fine-tuned top half is made from a new breed of textile, one that's woven entirely by a proprietary STRUNG robot.
Textile-built shoes may not be new to adidas Running — after all, the UltraBOOST, its most popular silhouette boasts a Primeknit top half — but the STRUNG is quite unlike any knit that's come before. Thanks to the highly-advanced robots that craft its upper from midsole to collar, STRUNG designers and engineers can run knitting simulations before building the shoe, ensuring support in high-wear areas and breathability in others. What's even more striking is that each STRUNG shoe is blended together with a single-layer 360 degree weave — constructed of over 1,000 threads — that works with the contours of the foot, where most knit shoes can only utilize horizontal or vertical lines.
This material can be tuned to fit the needs of different runners, and on the Strung it's optimized for fast runners — namely ones who keep a pace of 5 meters or more per second. The heel, midfoot and toebox are made of a stiffer red thread for support, while the rest of the forefoot uses a more supple yellow thread for flexibility. Brought together, the two pieces aim to provide a cocoon-like grip on the foot, with aqua blue Three Stripe graphics on the midfoot and a peach-colored collar serving up a little extra style.
Down below, midsoles feature a familiar latticed 4D build. This is made from adidas's Digital Light Synthesis procedure, which combines light and oxygen into a solid, supportive substance by way of chemical curing. Catering to forefoot strikers, it features a minimal heel with a thicker forefoot and midfoot. Outsoles are stripped back as well, engineered to cut weight by placing traction in just the necessary areas.
The adidas Futurecraft STRUNG is still in development, a process that's explained fully in the brand's blog post. However, it's set to be available for commercial purchase in either late 2021 or early 2022.
Prefer lampin' to running? Check out Justin Bieber's upcoming Crocs collaboration.