Rhys Langston Taps Chester Watson for "Eyes Dyed In Saturated Retinas"
The lead single from Rhys Langston's 'Language Arts Unit' LP.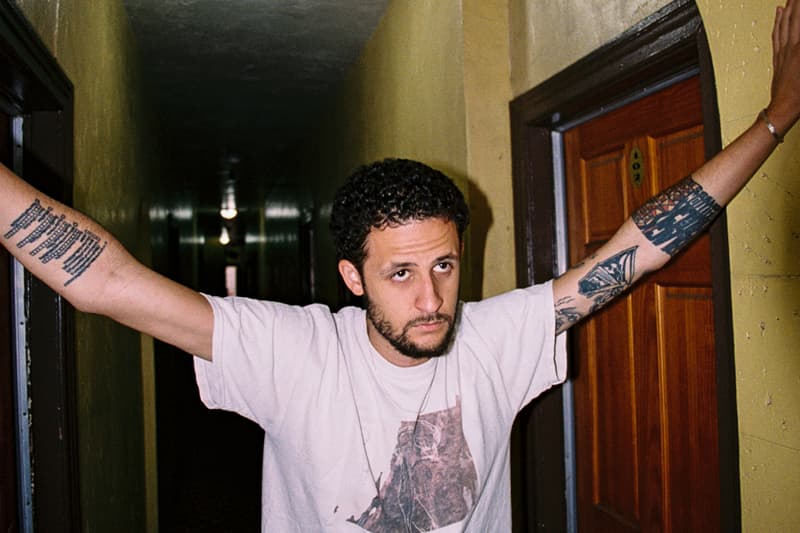 Rhys Langston is sharing the lead single in support of his forthcoming studio album Language Arts Unit. Scheduled to see release on February 26 on POW Recordings, Language Arts Unit is being previewed via a Chester Watson-assisted record dubbed "Eyes Dyed In Saturated Retinas."
"In between working on my album Language Arts Unit, for about 6 months I kind of forgot I made an early draft of this song, with a simpler version of the beat. This was back in fall of 2018," Rhys Langston tells us, opening up about the origins of today's release. "Around April of 2019, thinking I was done with the album, the track resurfaced. I began working on it again, and it ended up fitting perfectly in the track listing (and like the rest of the project was recorded and mixed in my room)."
"I look back now and see clearly I was tapping into a feeling that many people seem to be sharing: being over-saturated with information, images, and small and large bits of outrage continuously," Langston continues. "In 2018 it resonated and 2020 it does even more. The first lines of the first verse are go 'eyes dyed in saturated retinas / blue light of instruments / came from Texas / it's said that great change to / spawn from the elections / but sitting on electric fences / don't feel much like a welcome.' Chester Watson came through and blessed the track with his smoked-out clarity. The outro was a happy accident. I was going to cut it from the song, until I accidentally recorded my car starting up. Upon sampling it, I realized the beat at the end acted as an aggravated counterpoint to the laid-back first half. Lastly, (when I had more hair) I painted the cover's self-portrait, aging myself subconsciously with my paint brush, revealing a much darker, weary and saturated version of myself. So, from painting to singing to rapping to playing bass and guitar on this track, I did the damn thing."
You can listen to Rhys Langston and Chester Watson's new collaboration "Eyes Dyed In Saturated Retinas" below.