Shaq, Michael Jordan, Nike, Barack Obama, Kanye West & More Mourn Death of Kobe Bryant
Bryant's immeasurable legacy will live on forever.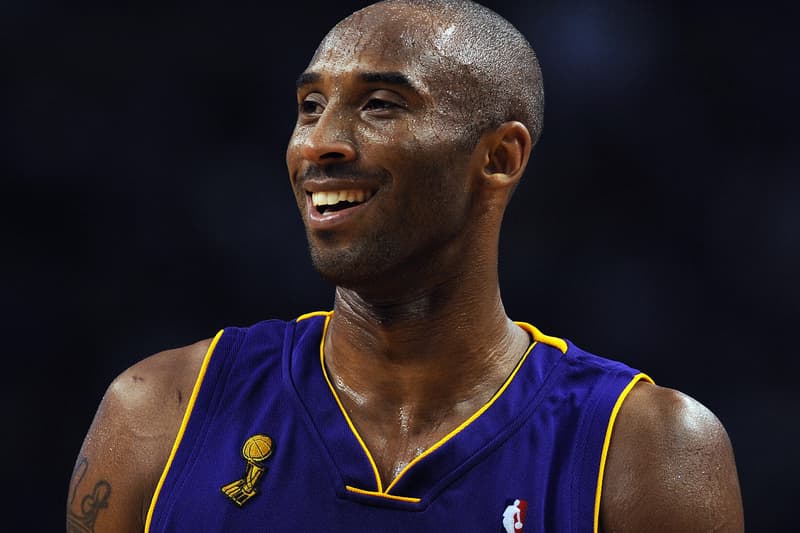 A tragic ending to an immense legacy, Kobe Bryant passed away earlier today at 41, sending shock waves throughout the community. His 13-year-old daughter, Gianna Maria Onore, also passed. Upon finishing one of the most legendary careers the NBA has ever seen, Kobe actively pursued his creative interests, receiving an Oscar award for Best Animated Short Film with Dear Basketball, a film he wrote and further narrated that detailed his unstoppable love for the game. His legacy will forever extend beyond the game he made so many fall in love with.
Respected by all due to his competitive prowess on and off the court, anyone who saw him play knew of his impact, one that still reaches across the sports world to touch the hearts of those within every aspect of popular culture. Today, his teammates, fellow NBA players, and an array of celebrities are mourning this catastrophic loss alongside millions of his fans.
Kobe was so much more than an athlete, he was a family man. That was what we had most in common. I would hug his children like they were my own and he would embrace my kids like they were his. His baby girl Gigi was born on the same day as my youngest daughter Me'Arah. pic.twitter.com/BHBPN5Wq8V

— SHAQ (@SHAQ) January 26, 2020
Michael Jordan on the tragic passing of Kobe Bryant and his daughter, Gianna pic.twitter.com/z0Ja0hf9QX

— Sports Illustrated (@SInow) January 26, 2020
"He had that DNA that very few athletes can ever have."

Doc Rivers on Kobe Bryant. pic.twitter.com/kSS7sjKaI1

— NBA TV (@NBATV) January 26, 2020
Kobe was a legend on the court and just getting started in what would have been just as meaningful a second act. To lose Gianna is even more heartbreaking to us as parents. Michelle and I send love and prayers to Vanessa and the entire Bryant family on an unthinkable day.

— Barack Obama (@BarackObama) January 26, 2020
Kobe, We love you brother

We're praying for your family and appreciate the life you've lived and all the inspiration you gave pic.twitter.com/pxbgLOOmpY

— ye (@kanyewest) January 26, 2020
I'm so sad and stunned right now. In Staples Arena, where Kobe created so many memories for all of us, preparing to pay tribute to another brilliant man we lost too soon, Nipsey Hussle. Life can be so brutal and senseless sometimes. Hold on to your loved ones. We miss you, Kobe

— John Legend (@johnlegend) January 26, 2020
An emotional Neymar dedicated his goal to Kobe Bryant tonight ?? pic.twitter.com/QWS33BxA19

— Metro Sport (@Metro_Sport) January 26, 2020
We miss you already Kobe ❤️❤️????

— Tom Brady (@TomBrady) January 26, 2020
Tiger Woods reflects on the tragic passing of NBA legend Kobe Bryant. pic.twitter.com/t4F2Sqj57Z

— PGA TOUR (@PGATOUR) January 26, 2020
I will remember Kobe as a basketball legend,a father& a man. Watching him&Gigi share their relationship with us is something I won't ever forget. My heart aches for his wife, children& family. I hope the waves of love being sent to his family can ease some of the pain they feel.

— Colin Kaepernick (@Kaepernick7) January 27, 2020
There are no real words to convey the depth of my sadness. Love and strength to Kobe's entire family and to the families of all who were lost in today's crash. pic.twitter.com/HvL2m9NXJU

— Halle Berry (@halleberry) January 26, 2020
Kobe was truly larger than life, a legend. May he and all those who lost their lives today rest in peace. Love and condolences to his family. LA will never be the same.

— Leonardo DiCaprio (@LeoDiCaprio) January 26, 2020
Heroes come and go LEGENDS live forever‼️ #8 #24 pic.twitter.com/sYMG8CKN5b

— DWade (@DwyaneWade) January 27, 2020