Fuoriserie Co Crafts Watches With Wrecked Supercars
Available timepieces are made from a destroyed Aston Martin Rapide and Ferrari 348 TB.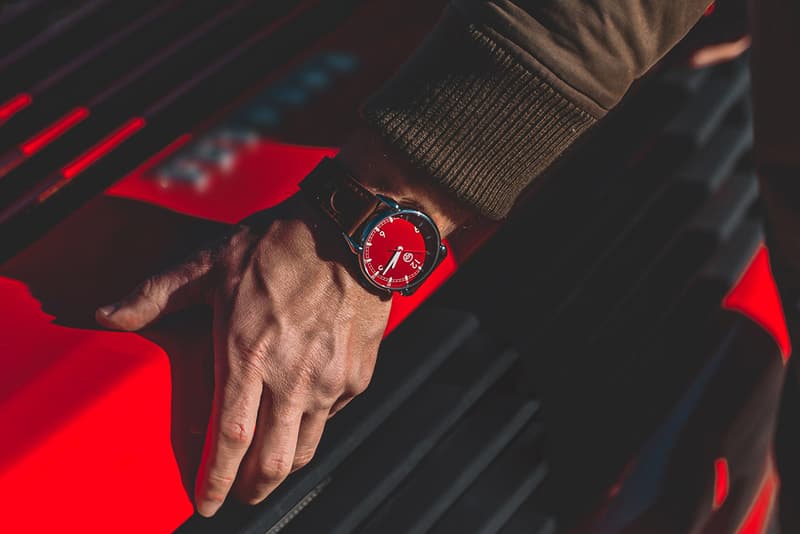 1 of 2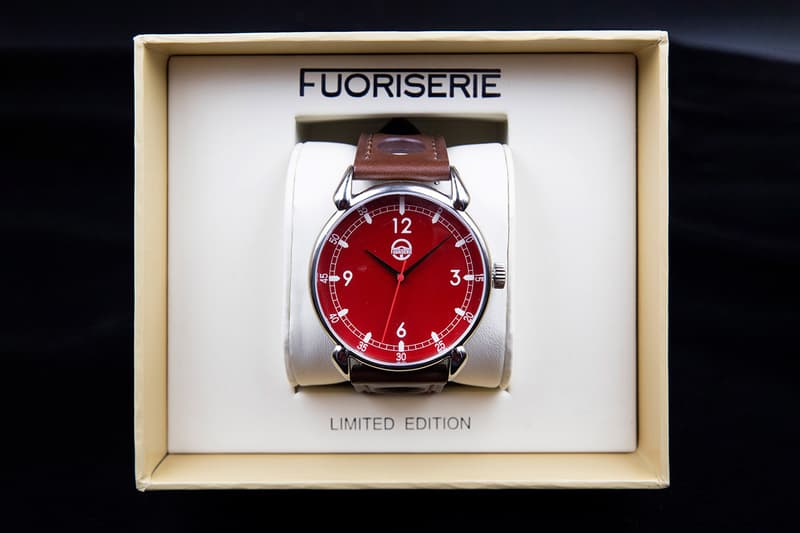 2 of 2
Australia-based watchmaker Fuoriserie Co crafts affordable watches inspired by classic cars and the analog age of motorsports. Each watch focuses on sustainability by reusing parts from supercars that were destined for landfill and beyond repair. The brand is currently offering a run of 300 watches crafted from salvaged parts from a destroyed Aston Martin Rapide and Ferrari 348 TB.
The bold Rosso Red watch utilizes parts from the doors of a 1993 Ferrari 348 TB and features white printed indexes, a white logo and white mini track. The second edition comes in Storm Black and is made from the bonnet of a 2011 Aston Martin Rapide and includes grey printed indexes, a grey logo and a gray mini track.
Both watches feature a Miyota 203A Quartz movement, hour and minute hands made from brass and second hands made from aluminum. Inspired by vintage steering wheels, each strap is made from genuine leather with nubuck lining. Every watch comes numbered and is limited to just 150 timepieces per color. Since the watches are made from recycled parts, each one is unique.
Both the Rosso Red and Storm Black editions of the watch are currently available over on Fuoriserie Co's website for $450.00 AUD (approximately 310.57 USD) each.
Elsewhere in watches, Gucci has applied the Disney treatment to its Grip series of watches in honor of the Lunar New Year.