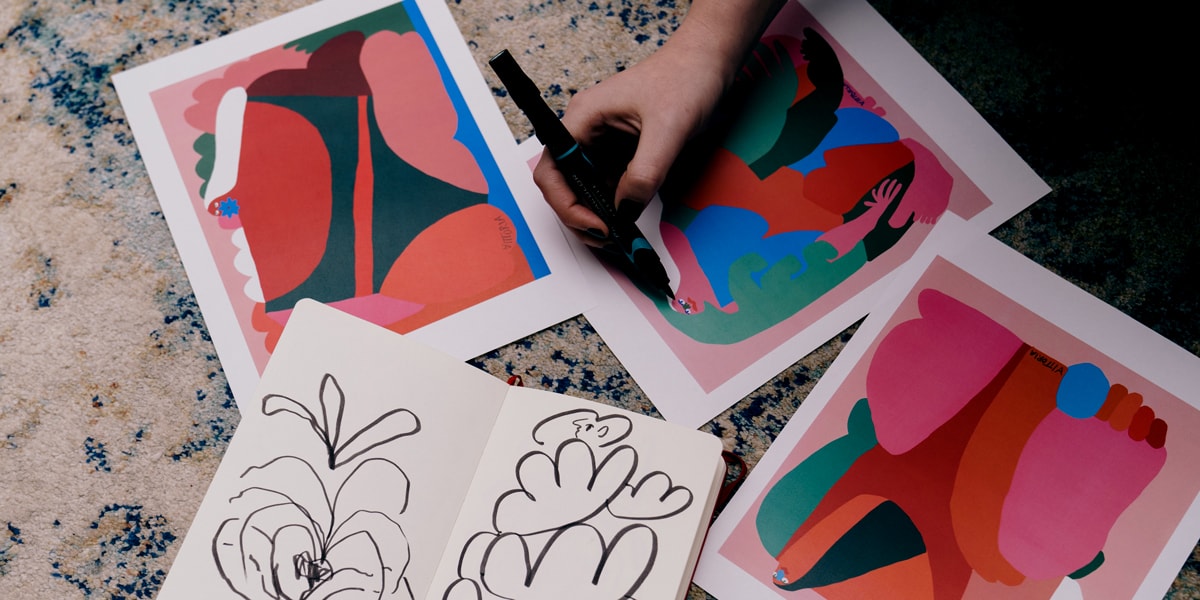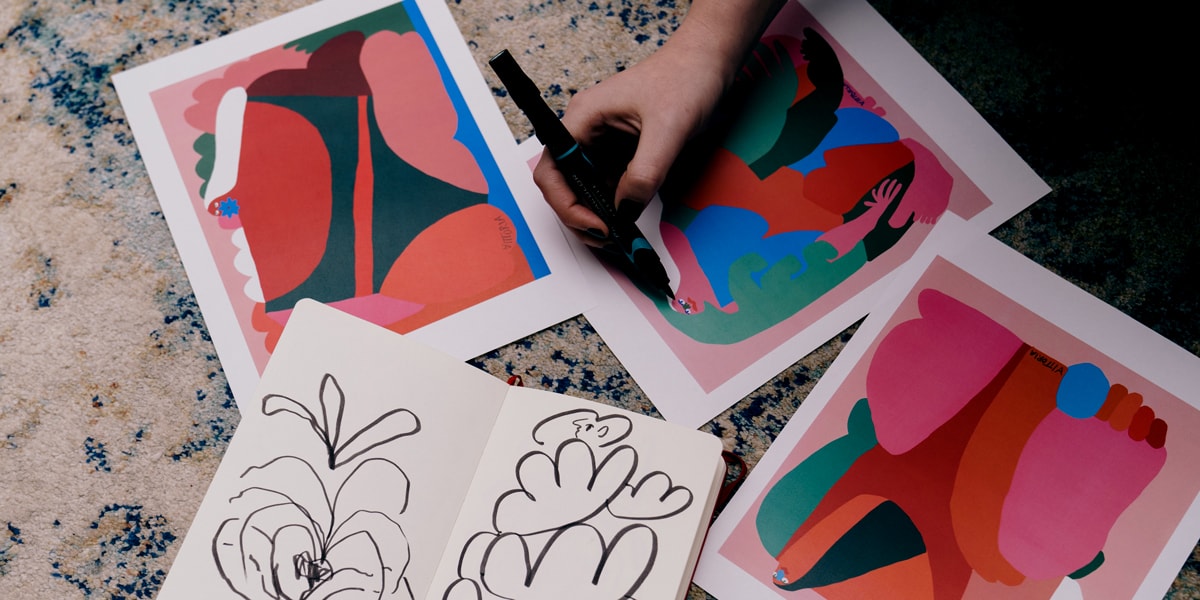 PEN & PAPER: AMBER VITTORIA
The digital illustrator challenges depictions of women in art & beyond.
You might have seen Amber Vittoria's rotund female forms blazing Le Bon Marché's holiday catalog, as part of Gucci's social campaign activations or in the sticker section of Snapchat. From brightly-colored digital works to simpler black ink drawings, Vittoria depicts the feminine in a way that is powerful, soft and humanizing. Her signature female figures are made up of abstract, elongated shapes that reference the natural environment, including the forms of diverse flowers and plants. Vittoria also finds herself drawn to big cities, gleaning motifs from the ensembles of passersby in her local New York City streets. "I feel like the volume of people living their own life is definitely inspiring to me," she tells HYPEBEAST.
As a web designer at a major fashion brand, Vittoria was dismayed to see how women were depicted in advertising and art, and began creating works that subverted traditional representation of female bodies. "Having gone to a bunch of museums and galleries while in school and not being able to relate to the women depicted in those pieces, I just started making work that I could relate to," she explains. Since quitting her full-time job two years ago to pursue illustration, she has collaborated with brands like Gucci, adidas and Google.
For our latest Pen & Paper feature, we sat down with Amber Vittoria to discuss her creative processes, brand collaborations and her role as a female illustrator today.
1 of 3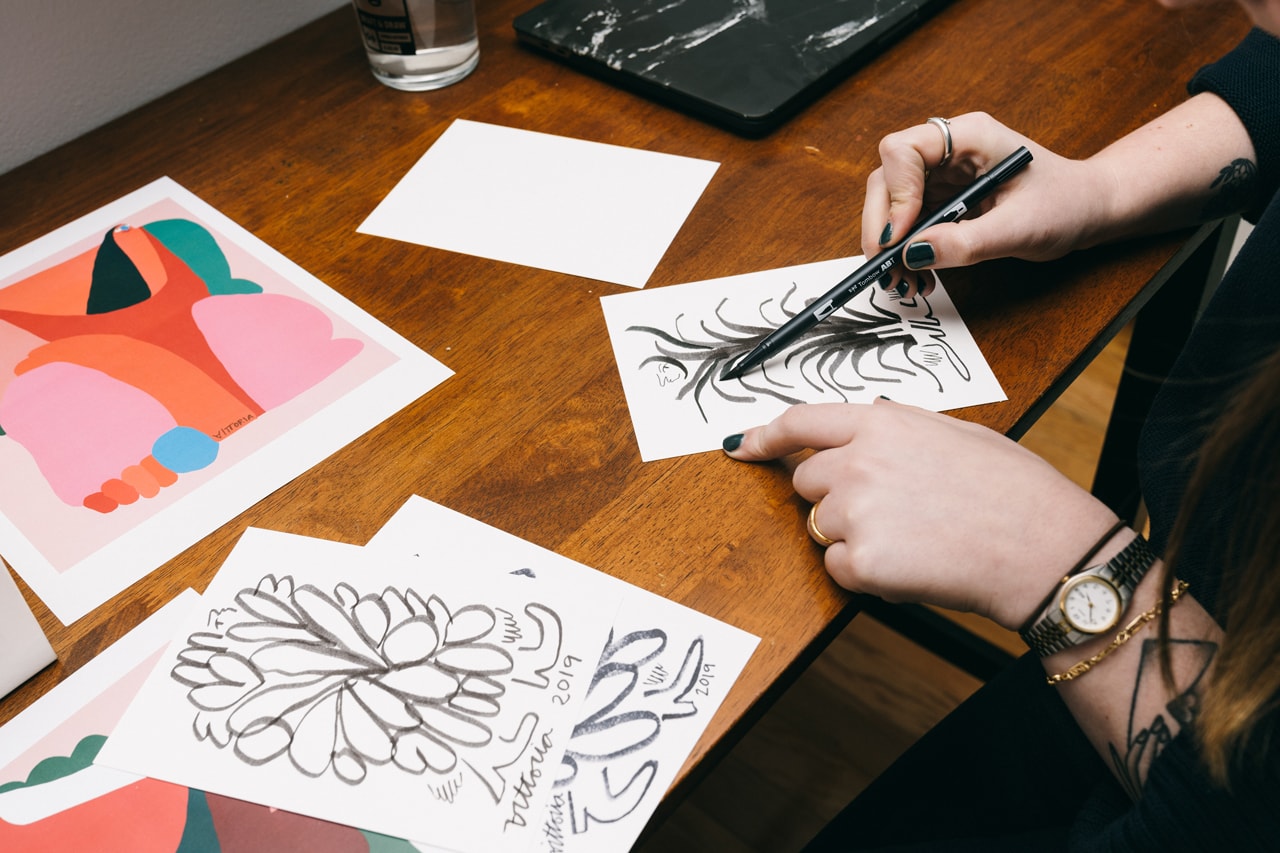 2 of 3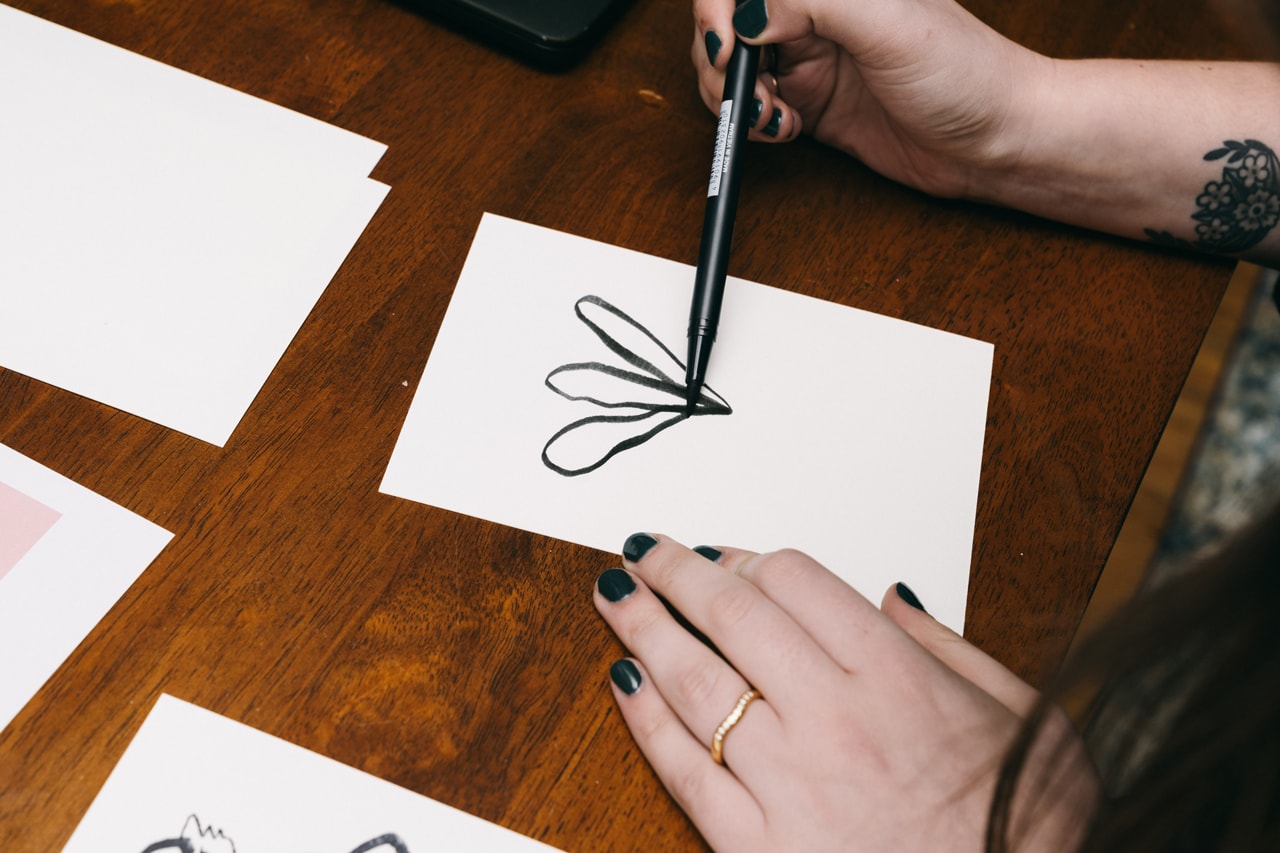 3 of 3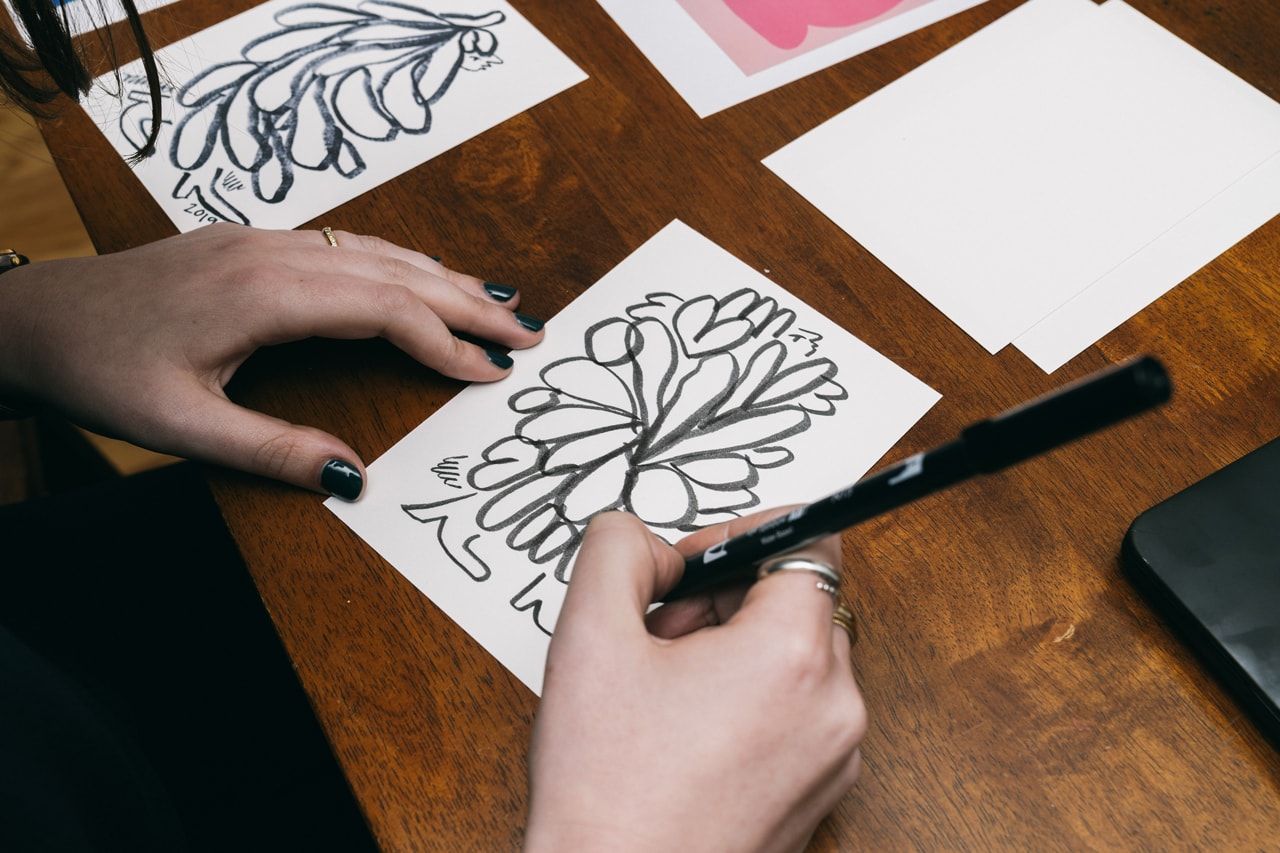 "The number one thing that I hope is that people could see a small part of themselves in the work that I make."
HYPEBEAST: When did you first become interested in art? Why did you decide to pursue it as a career?
Amber Vittoria: I started drawing at a pretty young age. My mom actually noticed, and she's like, "You really love making art. Have you ever thought about doing that as a career?" I was like 11. I had no idea what a career even was. But that's when I started to think of art as something that could be a bigger part of my life than just something that I liked to do after school. In college, I went to school for design, because graphic design allows you to paint, sculpt, printmake and draw and put all of those elements together for a story. When I graduated, I worked as a designer full-time and then fell into illustration on my own. I really loved how I could storytell through illustrating.
How did you develop a distinctive style that separates you from other digital illustrators? How has it evolved over time?
In school, I was just experimenting and figuring out what I like to do. And I noticed that a lot of the storytelling I did used form and color as drivers to tell that narrative. I started to lean into those patterns and then eventually a style kind of formed. When I graduated and started working in advertising, that's when this narrative of depicting women I could relate to started to come about. I struggled seeing myself in different forms of advertising, whether online or in print.
1 of 3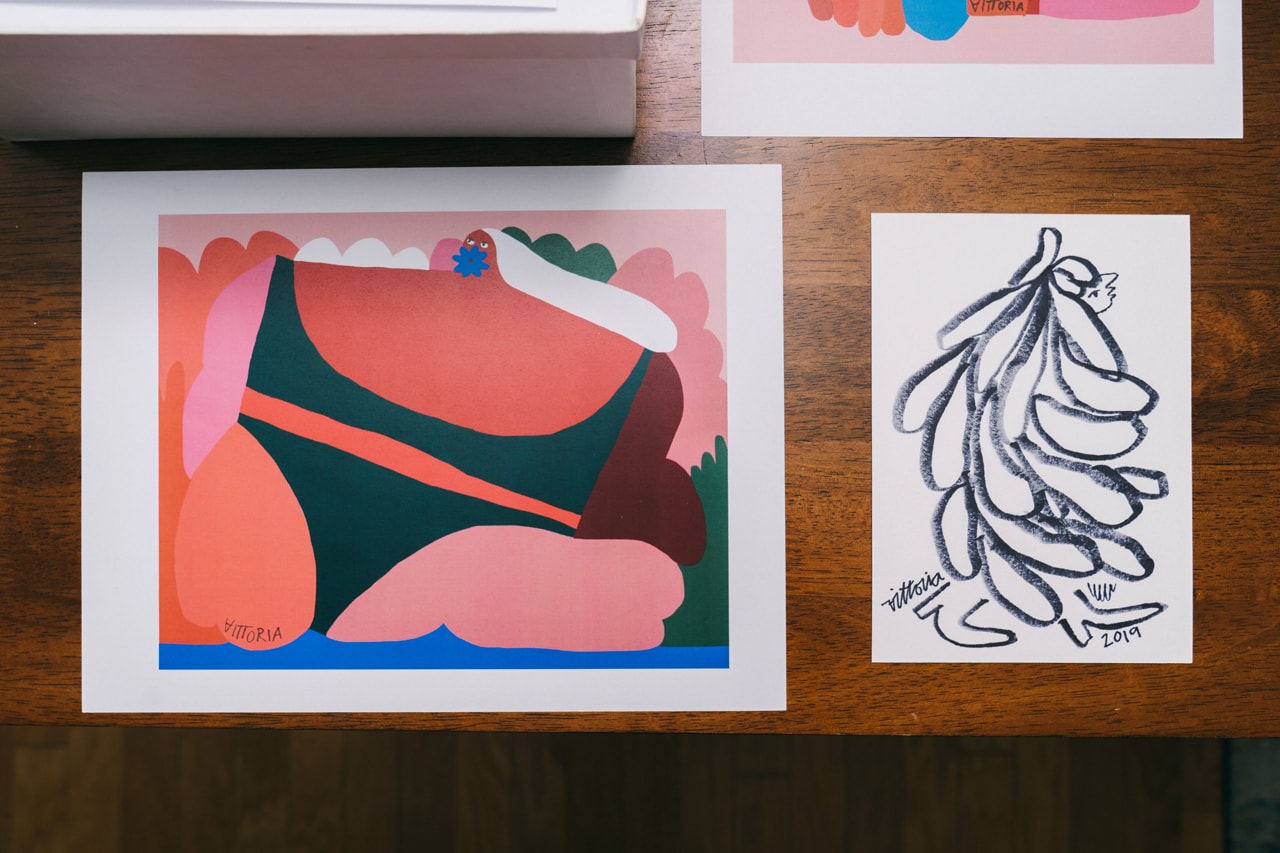 2 of 3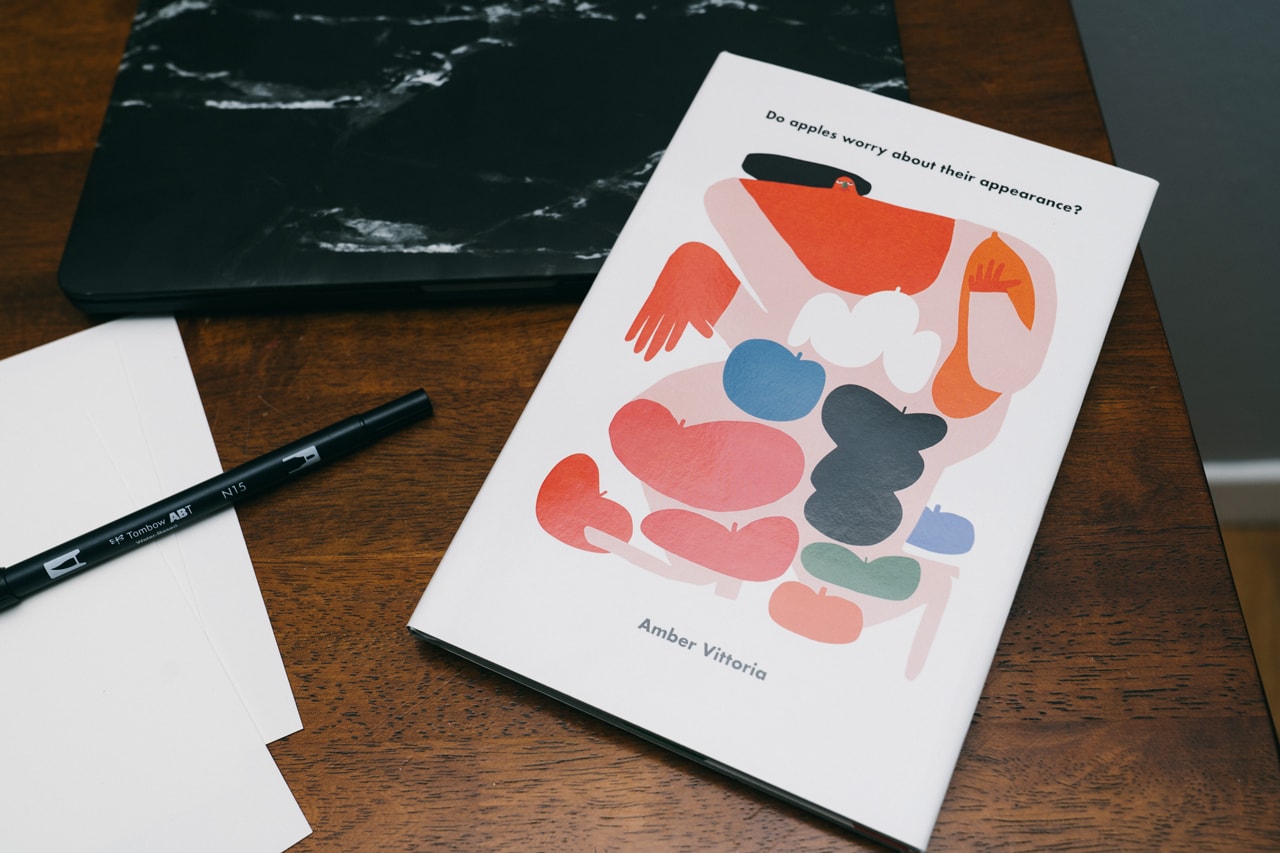 3 of 3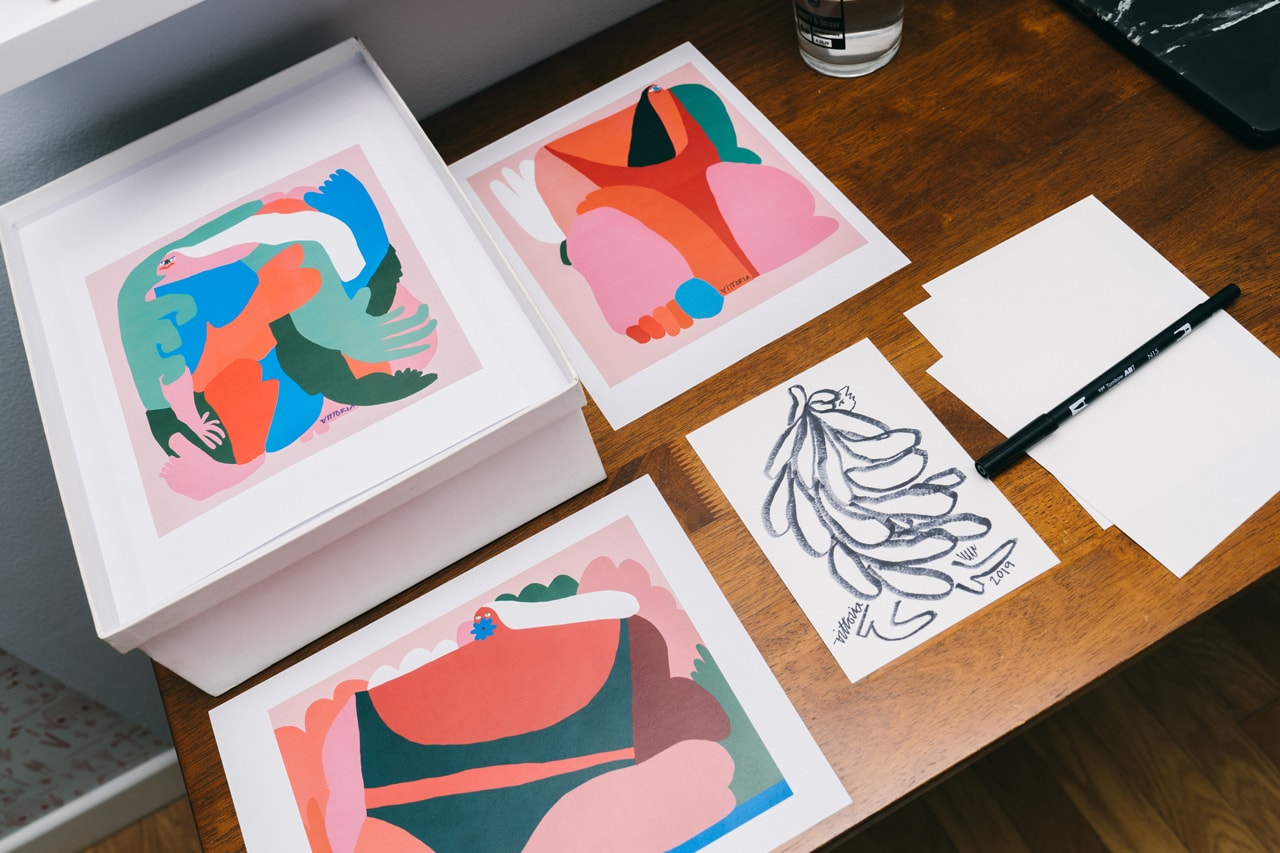 "Because I knew that if I struggled seeing myself in work and I'm a tall, average-built white woman, that other people obviously too are going to struggle to see themselves."
Like you said, your work deals heavily with challenging the way women are portrayed in art and beyond. What do you hope people gain from viewing your work?
The number one thing that I hope is that people could see a small part of themselves in the work that I make. It's awesome when people do. They'll either DM me on Instagram or email me like, "This piece is me!" That's the most flattering thing, I think. Because I knew that if I struggled seeing myself in work and I'm a tall, average-built white woman, that other people obviously too are going to struggle to see themselves. So hopefully being able to make work that spoke to things that were a bit more relatable for women that other people can see themselves in.
What are your thoughts on how women are represented in the art world today?
In terms of galleries and museums, a lot of the women depicted tend to fall into certain categories. A lot of them are either religious commissions by the church or portraits of royalty and families that are wealthy. And then the more modern pieces depicted women as very maternal or very sexual and even though all of these things women can be, those aren't the only things that women could be. So it was like, I could relate a little bit, but not to an extent where I could look to a portrait of a woman and be like, "This feels like me." In advertising, the type of model they hire is really specific and only speaks to one type of woman. You had to be of a certain height, weight or skin color. This is such a small window of womanhood.
Tell us about the major influences behind your work. Which artists do you admire?
I love George Condo's work. My life's goal is to win the lottery and then blow it off on all his work. Georgia O'Keeffe is another one. I got to go to the O'Keeffe Museum last year and learn about her as a person beyond the artwork that you see in most major museums. I also love Keith Haring. I just really love the way that he approaches line and form. I definitely feel like the artists that I tend to gravitate towards also use form or line and color as a way to tell their story. It may not be necessarily similar to the story I'm telling, but the way they're doing it definitely is.
1 of 3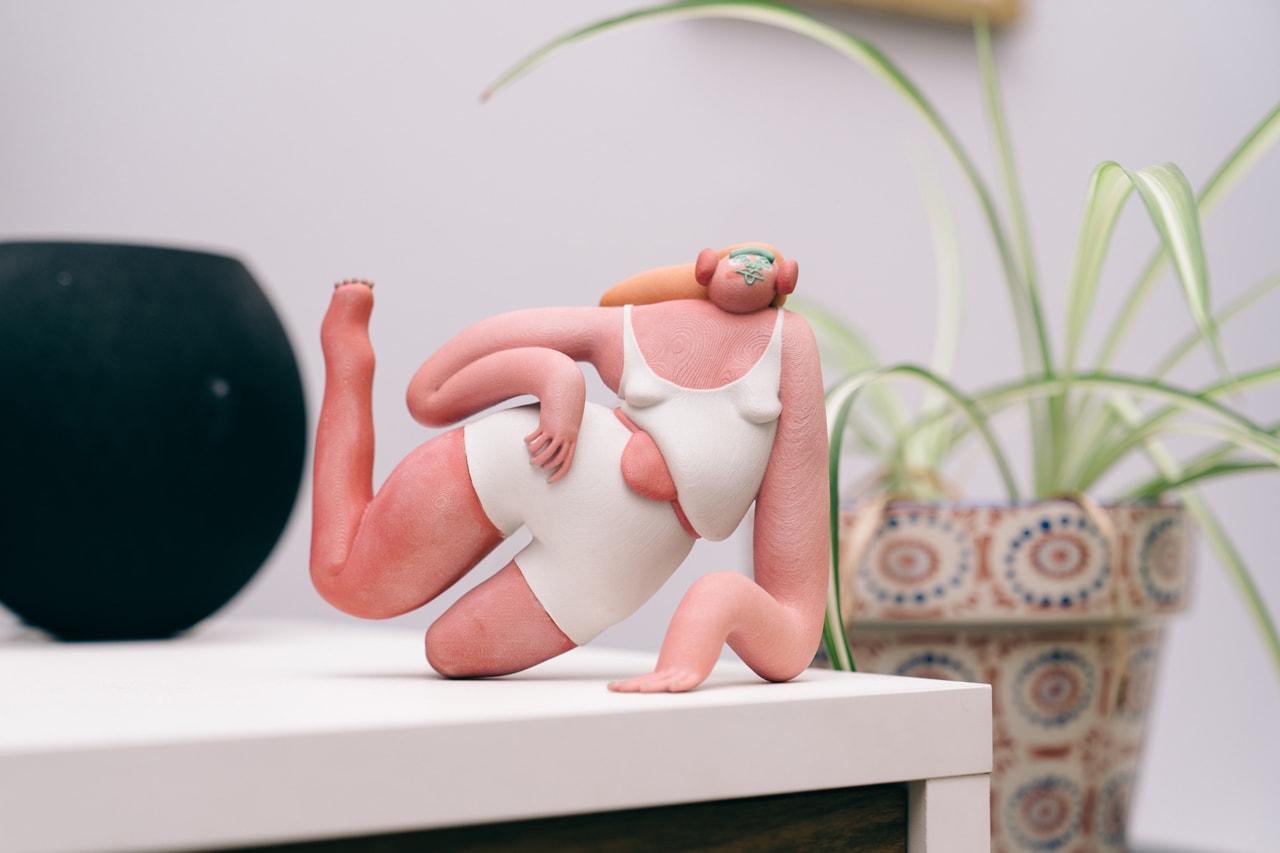 2 of 3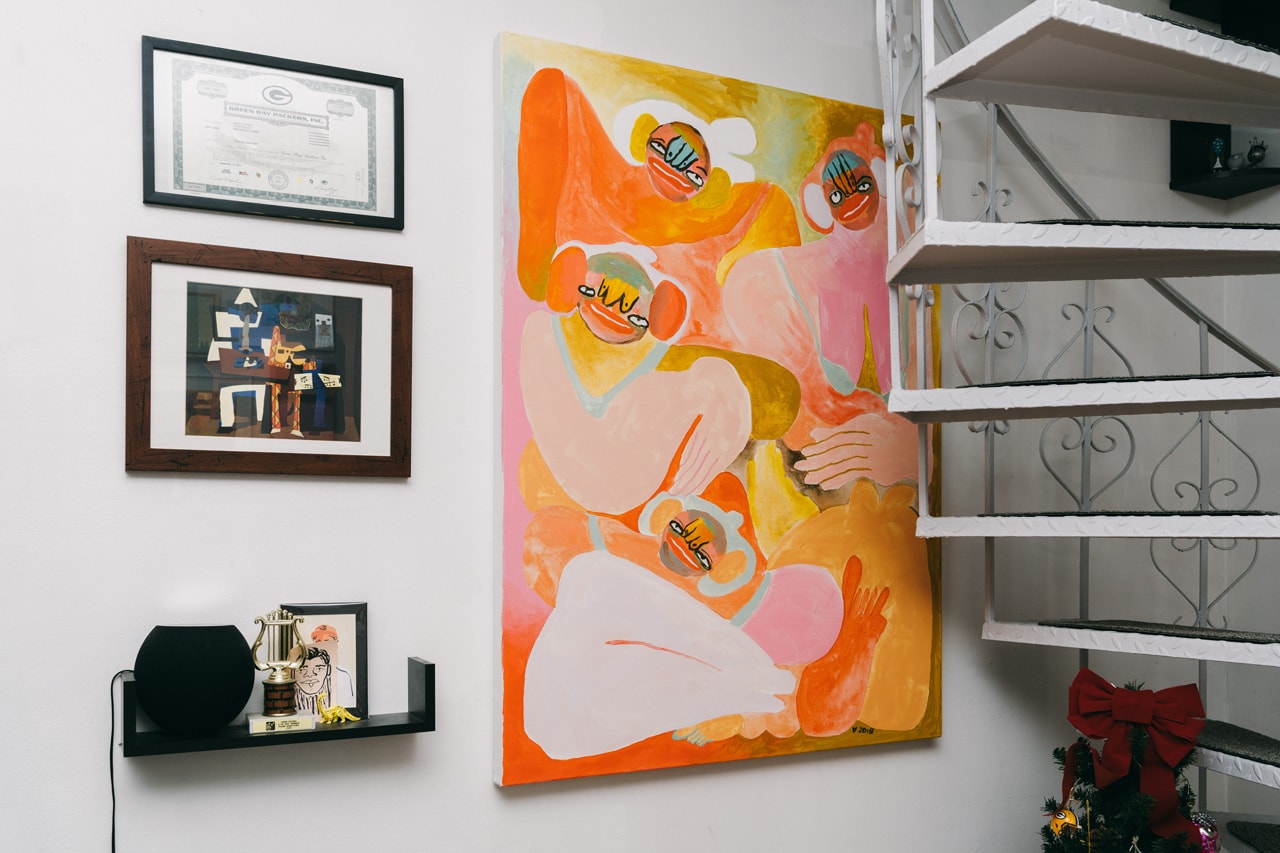 3 of 3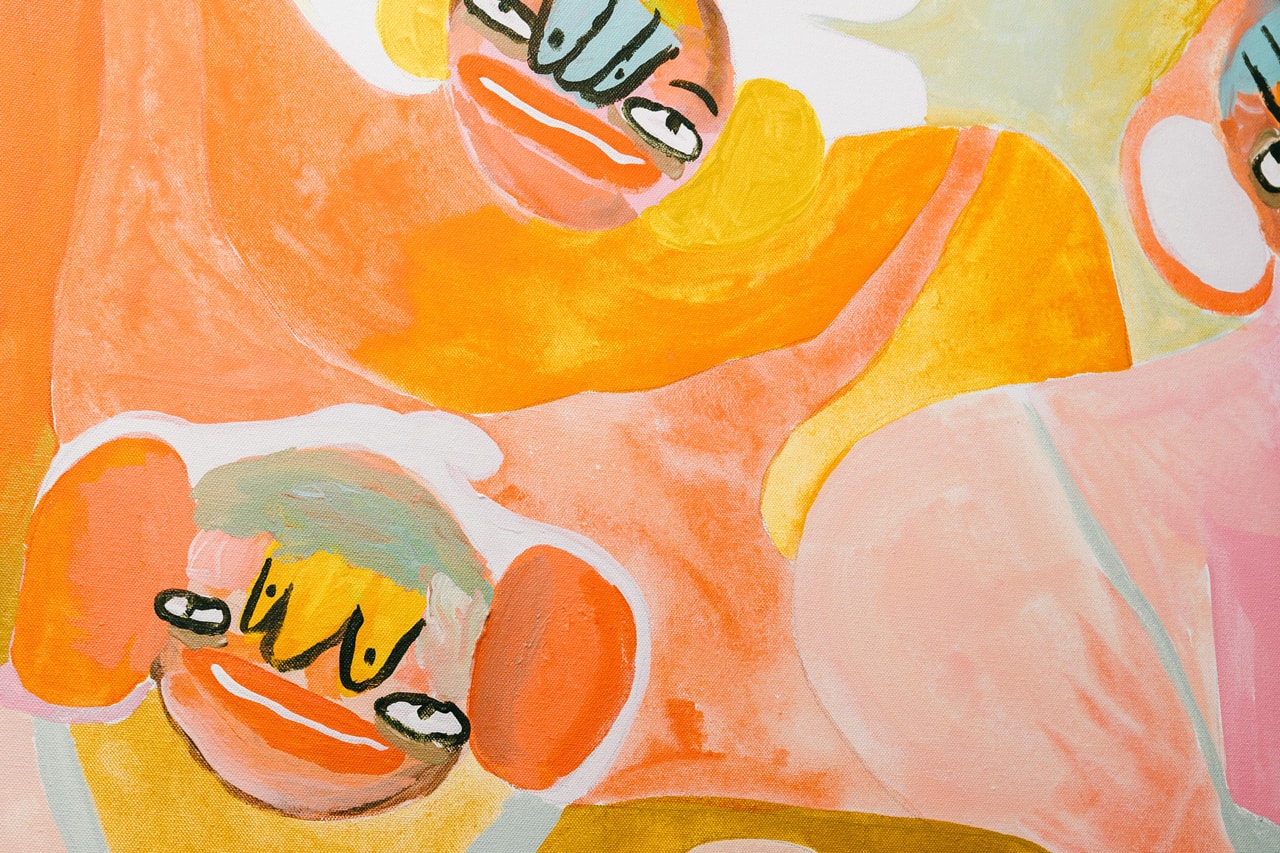 "I feel like my work still feels natural even though it's digital."
Describe your creative process from start to finish.
It'll depend on the piece if it's for me or if it's for a client. But typically the pieces that I do for clients tend to be more involved. I'll start off with really rough sketches and then start working on a work-in-progress piece. I like to use the trackpad on my laptop to draw the forms of all the shapes. It allows for a lot of errors and natural nuances — that's how I feel like my work still feels natural even though it's digital. I'll send it over to the client and then we'll go over any edits or additions and I'll finalize it for them.
For my own work, I start playing on a blank page and then see what the forms build and then what story builds from those forms. Before I started traveling more, a lot of my work would start digitally and then I would print it on a laser jet printer and add ink by hand with brush pens. I would scan the pieces back in, which I still love to do. But as I've evolved, I've noticed that I don't necessarily need to do that to further the story as much anymore.
You have an impressive portfolio of companies you've worked with, like Gucci, adidas and Marc Jacobs. What has been your favorite collaboration so far?
I like a lot of collabs! I would say the one that was definitely the most challenging was the one I did with Le Bon Marché. They do a holiday catalog every year and each year they hire an illustrator to do select looks of each of their brands per page. And that was awesome because usually when I create figures, I'll just make things up in terms of how they're posing and what they're wearing. It was a really awesome challenge to take a specific look — oftentimes an iconic look that was super popular when it walked down the runway — and illustrate it.
1 of 3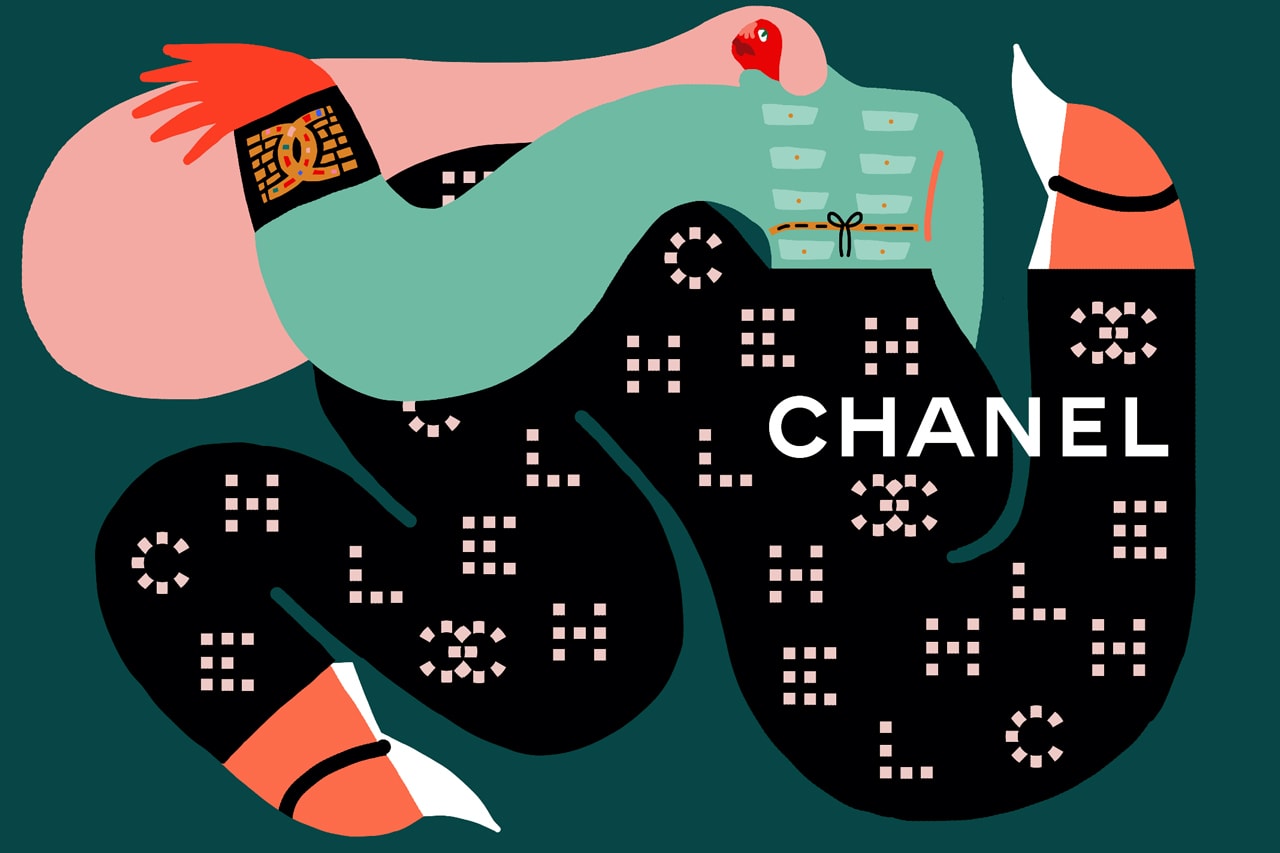 2 of 3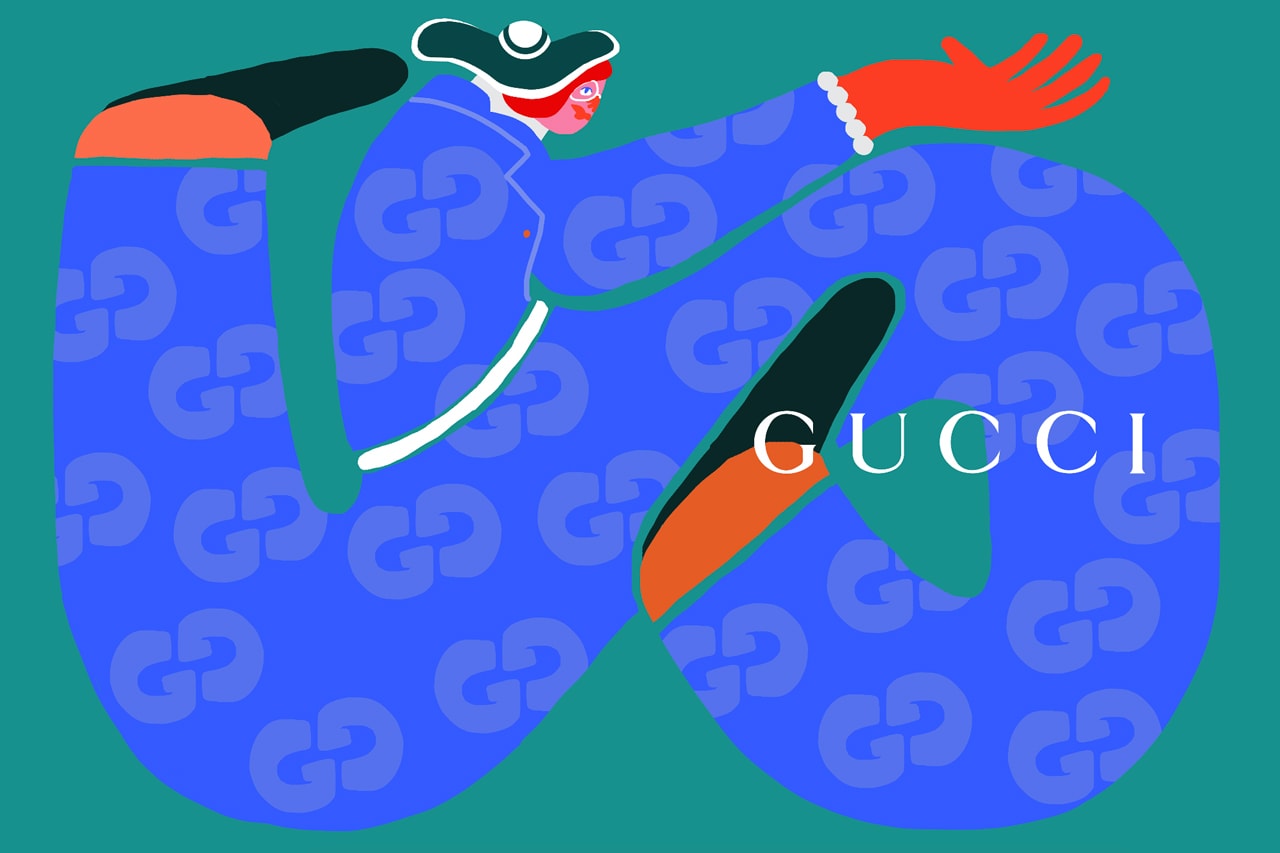 3 of 3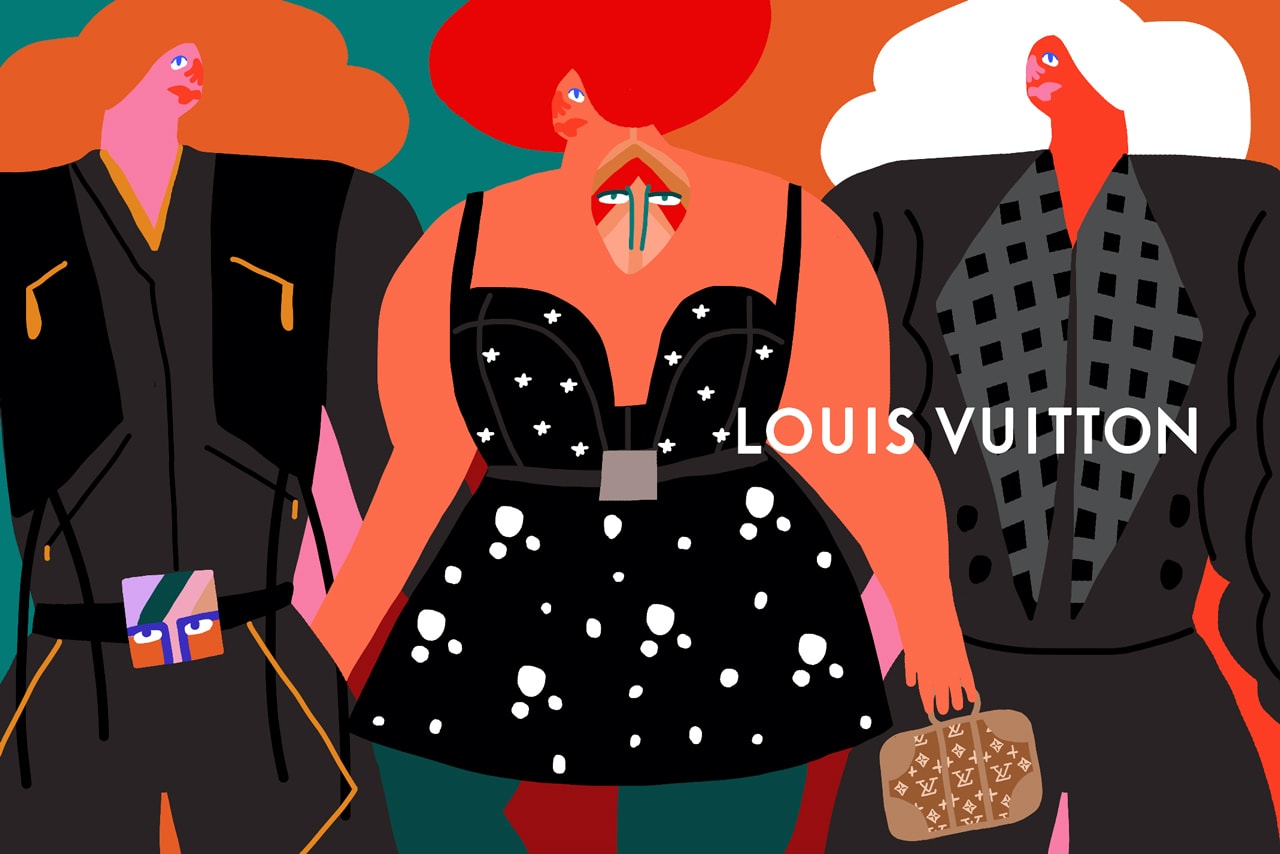 You've said that your work is inspired by the women you've met or read about in this world. Is there a story that has resonated with you?
A few of my favorite pieces are inspired by my grandmother; she passed about two years ago. She is from Italy — like a very stereotypical Italian American. She really inspired a lot of my work because she's one of those women that was very no nonsense, to the point and had a lot of character. In my experience, having that much character as a woman, in the jobs that I had, could be really limiting. To have somebody to look up to that didn't care and just did her thing was really inspiring. That always tends to seep into most of the work that I make for myself.
Social media seems to play an important role in your work, as it makes your illustrations more accessible to a larger audience. What are your thoughts on social media and how it influences the way you create? Do you feel as if you have to adhere to a certain persona?
I think that social media for an illustrator is really helpful because traditionally, illustrators will find agents and the agents will find them work. But with the introduction of the internet and social media, that really democratized it for me. It's made it a lot easier for me to directly find work. In terms of having a persona and sticking to a specific style, I have definitely struggled with it. When the algorithm changes, I'm like, are you growing? Is your following growing? What's your return on this investment? You want to be yourself but struggle with the idea that people that do have a persona tend to perform better. I try to just be as much as myself as I can be and hope for the best.
1 of 3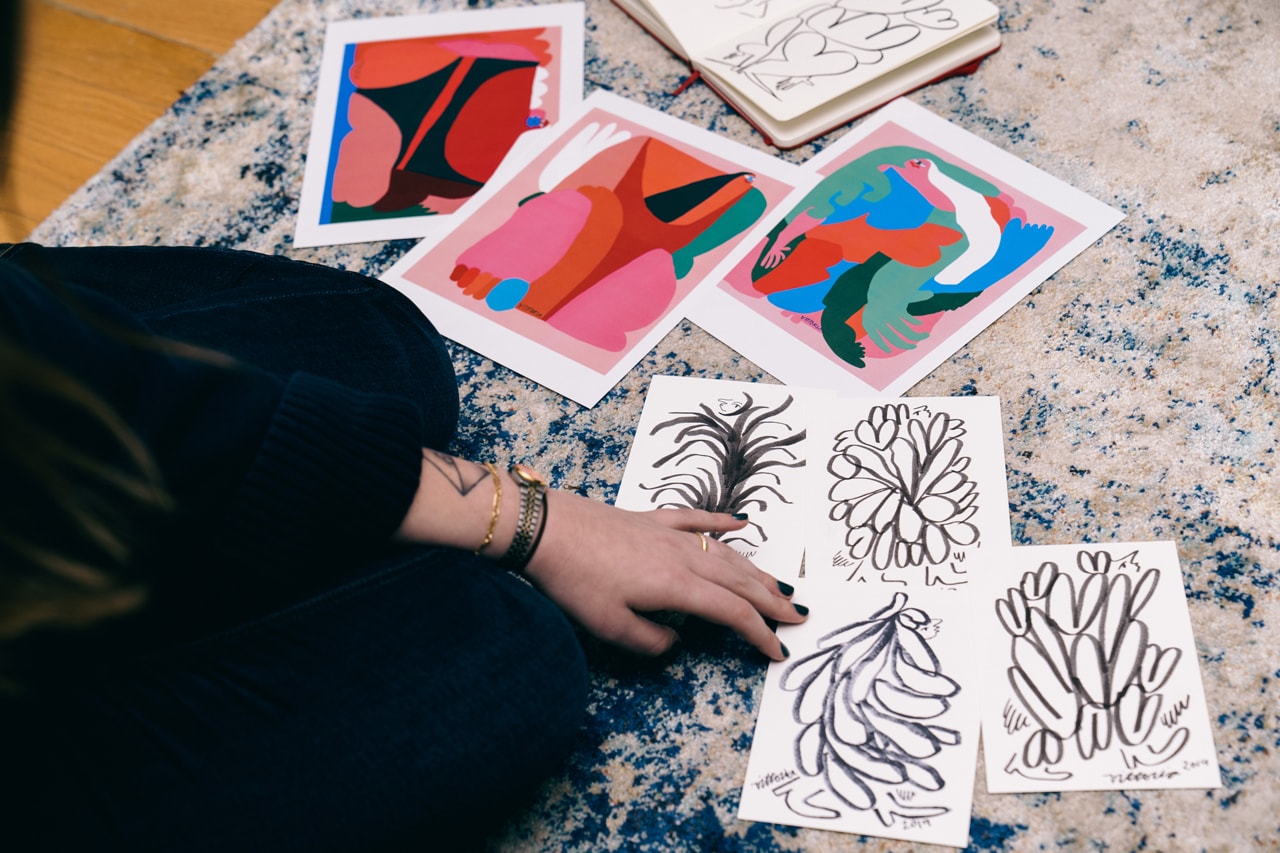 2 of 3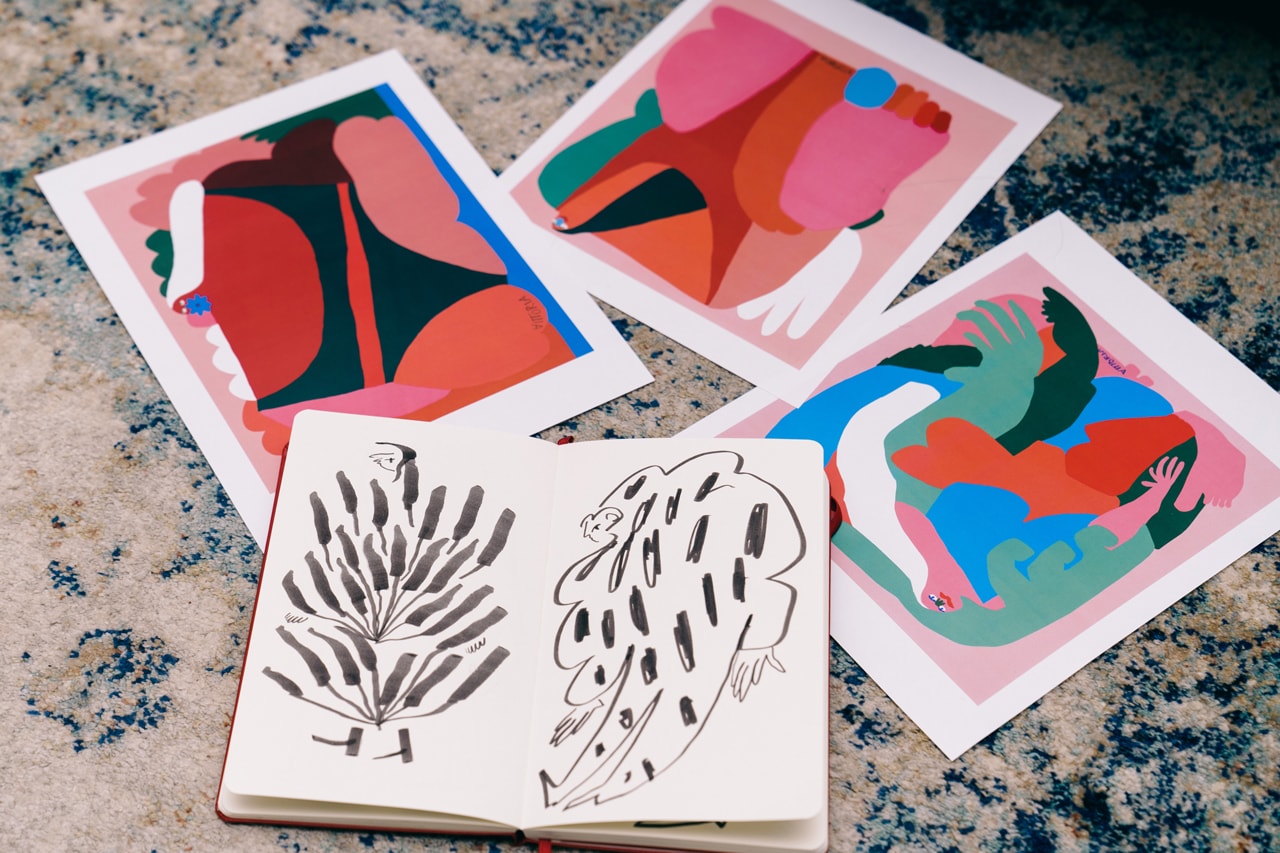 3 of 3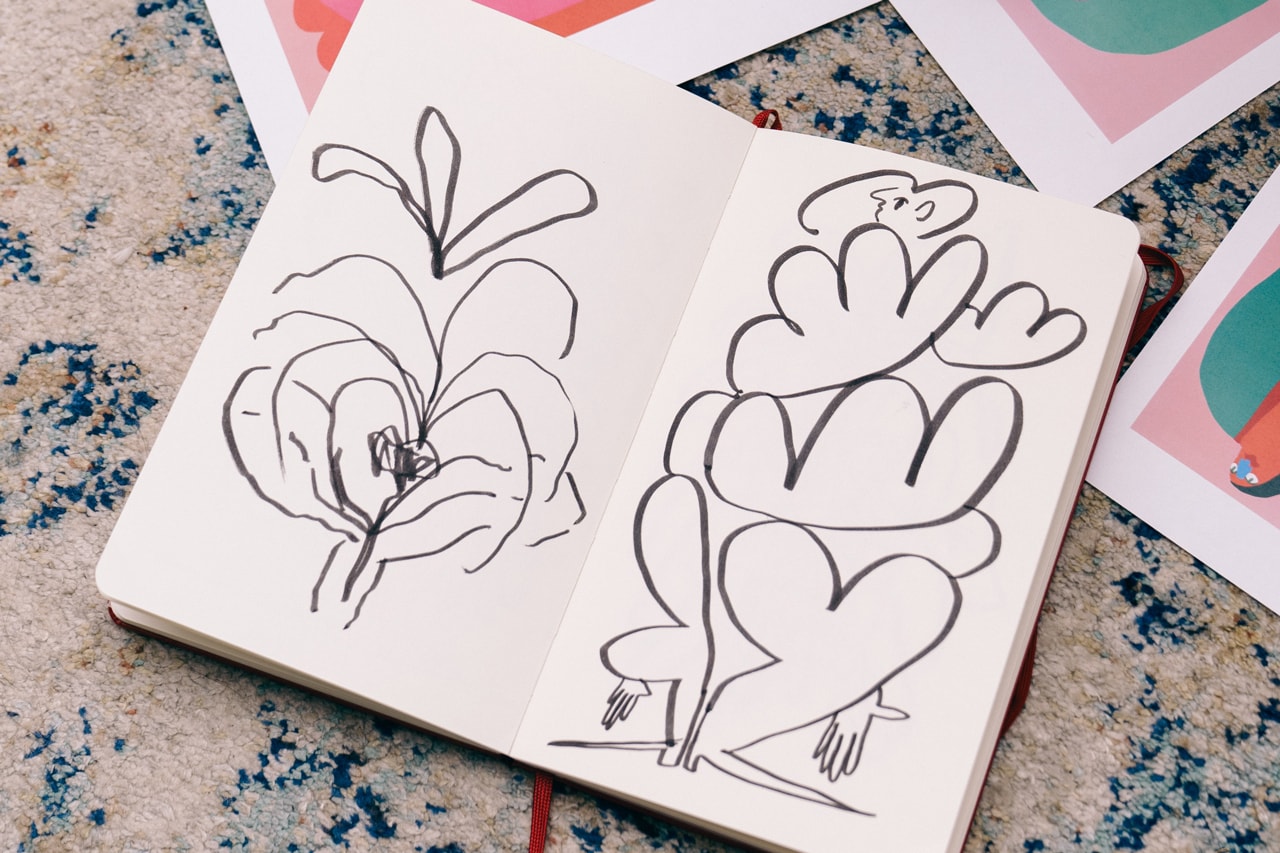 "If somebody tells you 'Go be quiet,' you can find somebody else that will definitely listen."
You recently designed a shoe for K-Swiss. How did you get involved with this project?
As I started to make work, people would be like, "I really love your work but it's tough to afford a drawing. Do you have your work on anything?" So I started to reach out to brands and pitch the idea of doing a product collaboration. The sneaker came about because my friends follow one of the VPs that work at K-Swiss on Instagram. I thought he was a designer and DMed him.
He luckily got back to me with "Send me an email and we'll chat there." I told him, "I would love to do social media artwork for you guys." He was like, "How would you feel about doing a sneaker for International Women's Day? We would make 500 of them, give away most of them and sell a few in select shops. It would be more for a promotional thing." That was really exciting.
What project are you working on now?
I just started one project that's for in-store signage and shopping bags of a Swedish department store. But I would like to do more physical objects as well. In February, I'm doing the Facebook design residency; it's a four week residency where I come in and make artwork that ends up being print based, so like screen printing or risograph printing.
1 of 3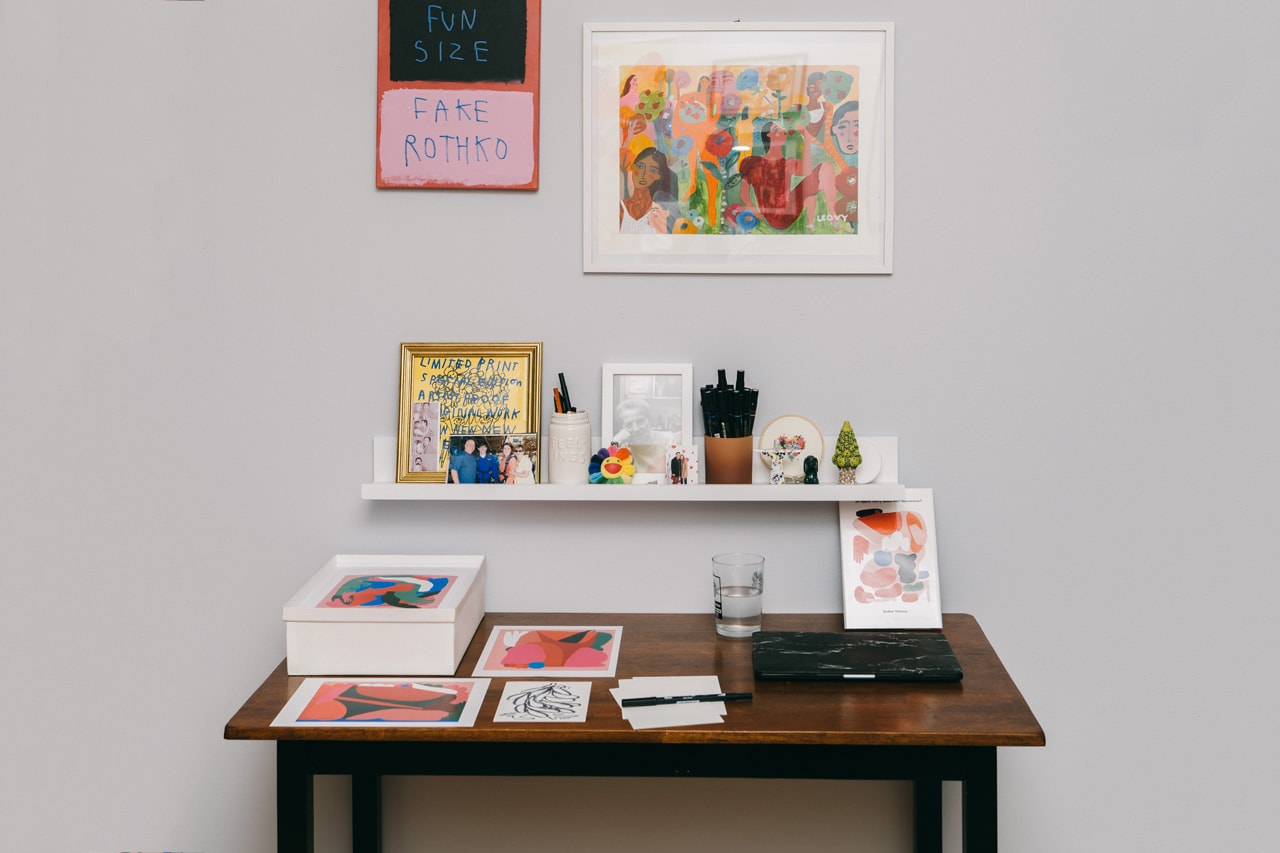 2 of 3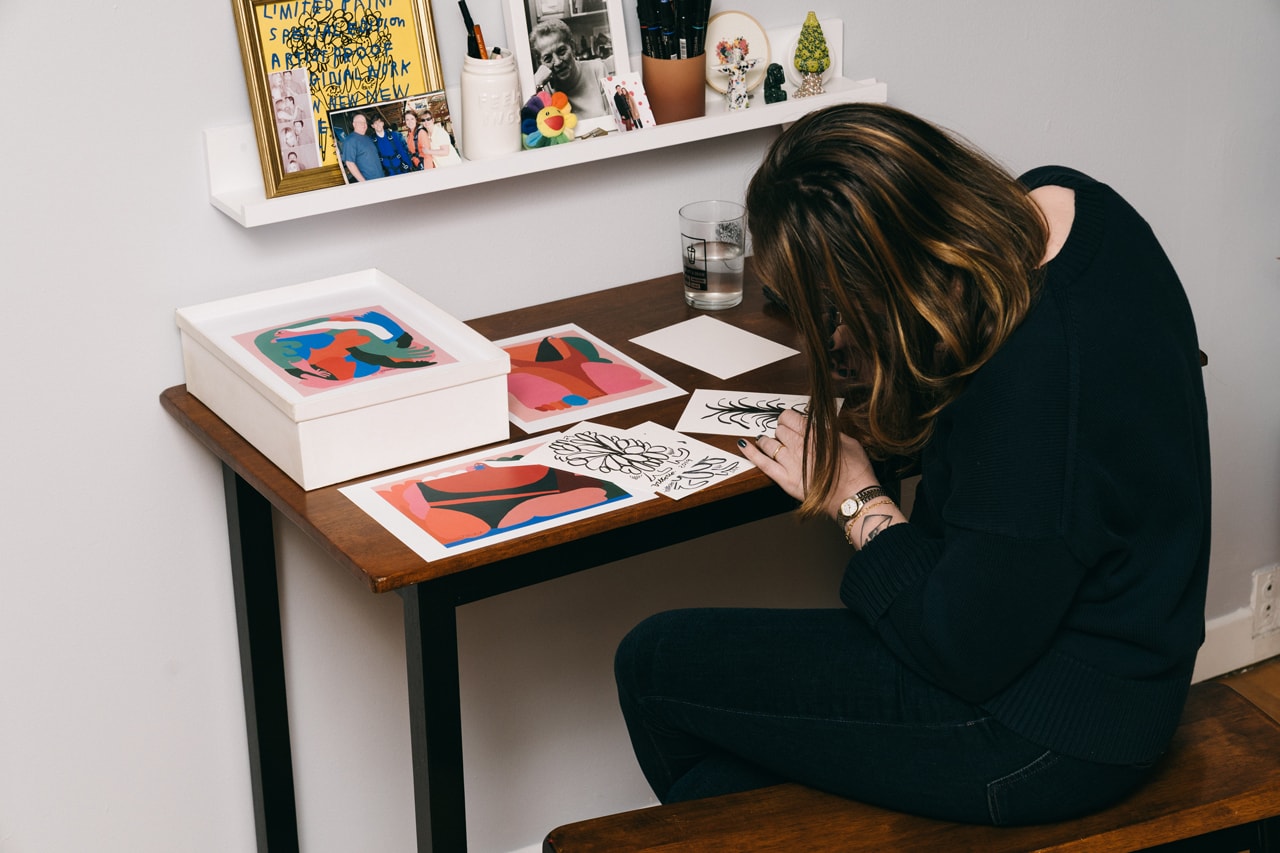 3 of 3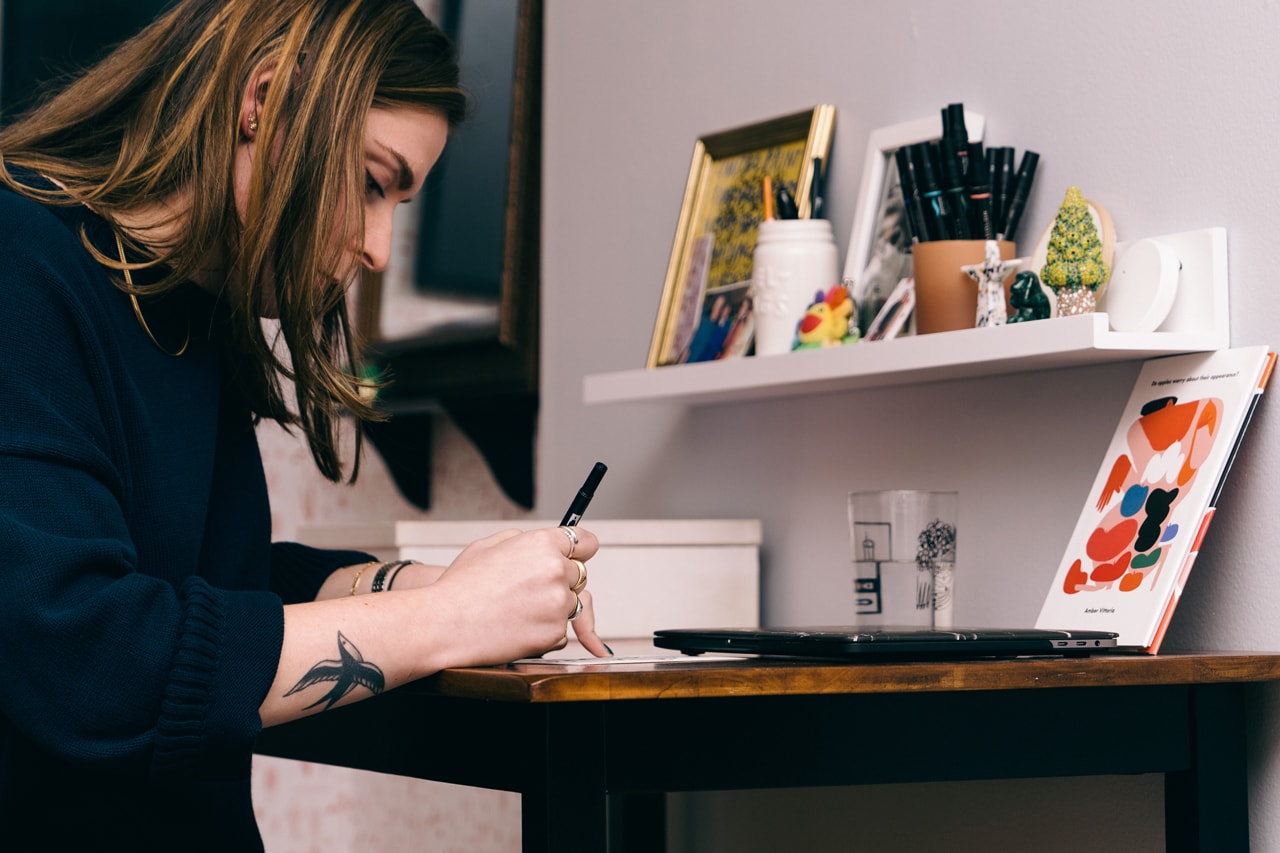 What advice would you give those who want to pursue their passion in art and develop it into a career?
Try to learn from as many different people and their paths as you can and then figure out what works best for you. I definitely needed to work full-time and freelance on the side before I started doing it full-time, because I don't think I would've been able to handle just jumping into freelance. Even email your favorite artists; they'll likely email you back, and then ask them how they fell into the job that they're in and cherry pick what you think works for you and then lean into that.
Is there advice you would give specifically to women?
It's difficult, but definitely try to be as vocal as you can about your point of view and what is important to you. Know that people are going to roll their eyes at the work that you make and be like, "Oh, that's not important," but know that it is and try to find people that agree with you. It took a long time to realize that if somebody tells you "Go be quiet," you can find somebody else that will definitely listen.
Aside from art, tell us what your ideal day would look like.
I would probably like to travel. It's cool to visit cities and learn from different people about their day to day life. There are so many cities so different than New York and having grown up in New York state and only lived in Massachusetts, visiting and meeting new people is always my favorite.