Floating 'Arctic Bath' Hotel Opens on Lule River in Sweden
Built to leave behind a minimal environmental footprint.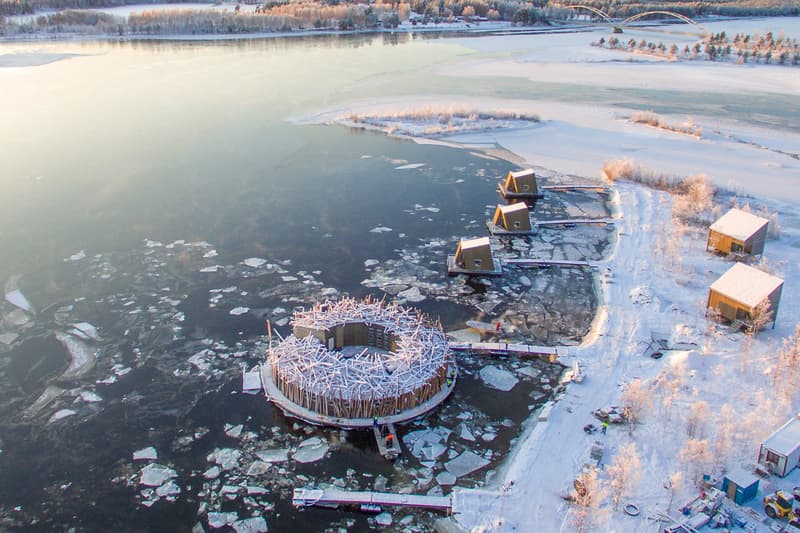 1 of 9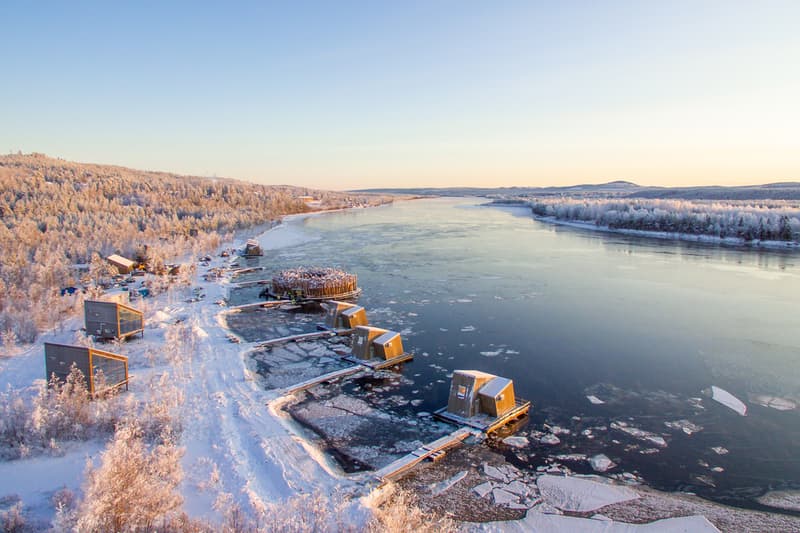 2 of 9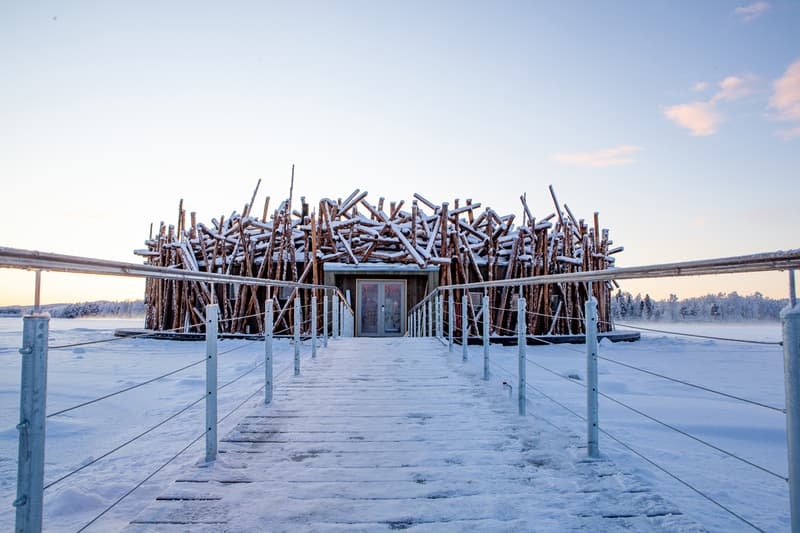 3 of 9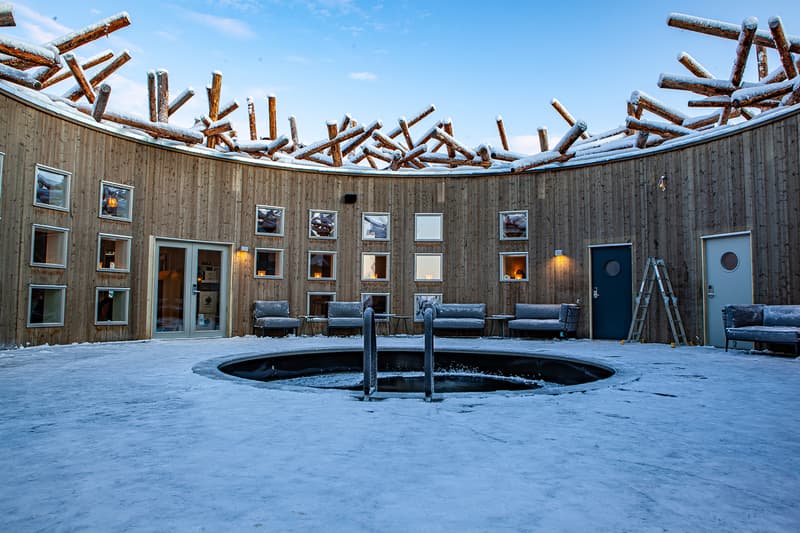 4 of 9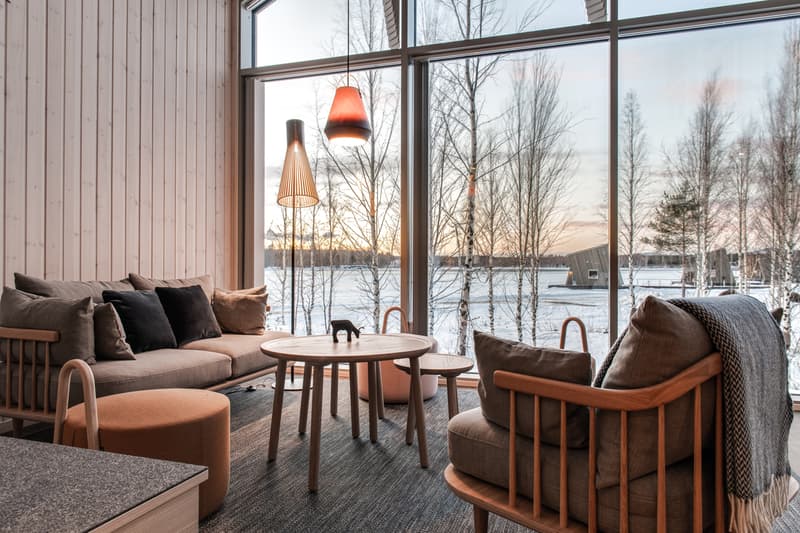 5 of 9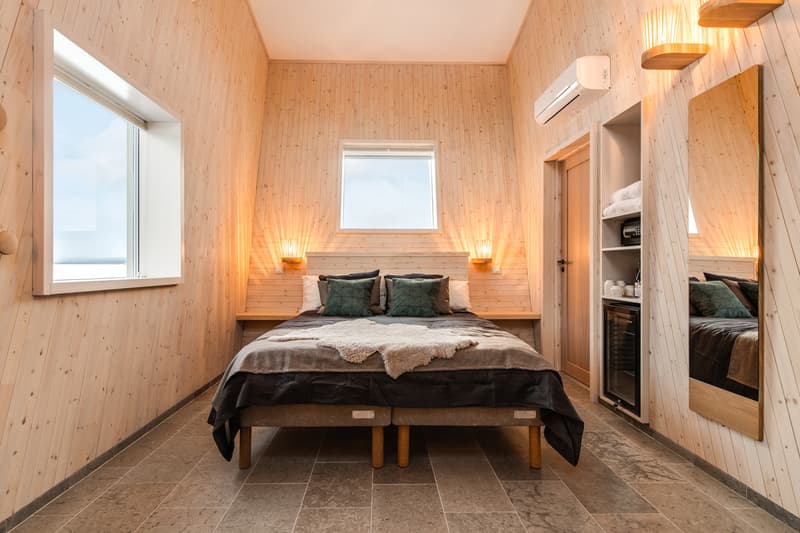 6 of 9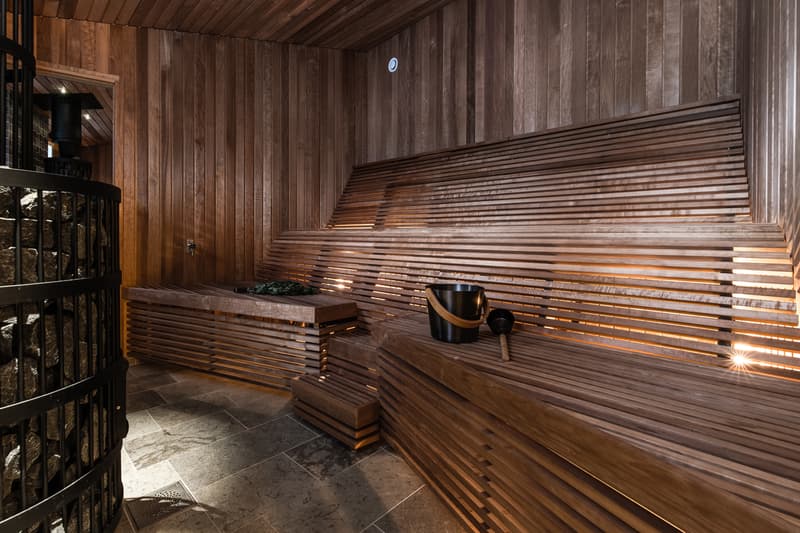 7 of 9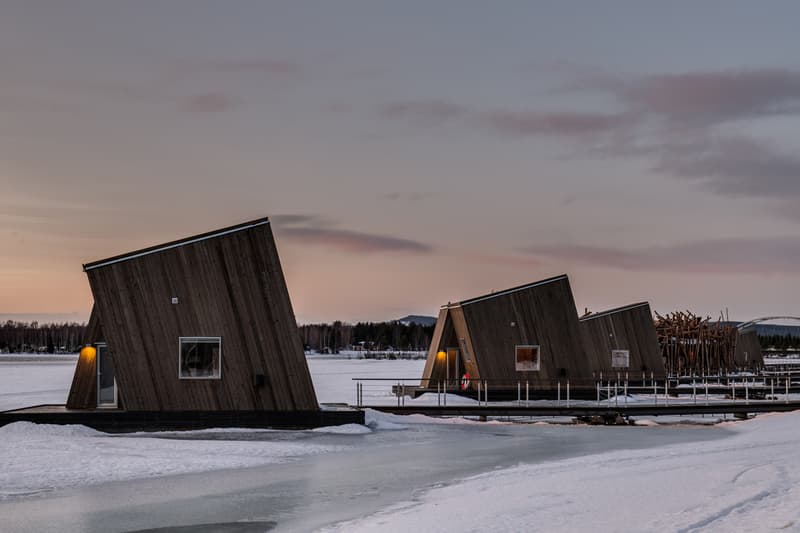 8 of 9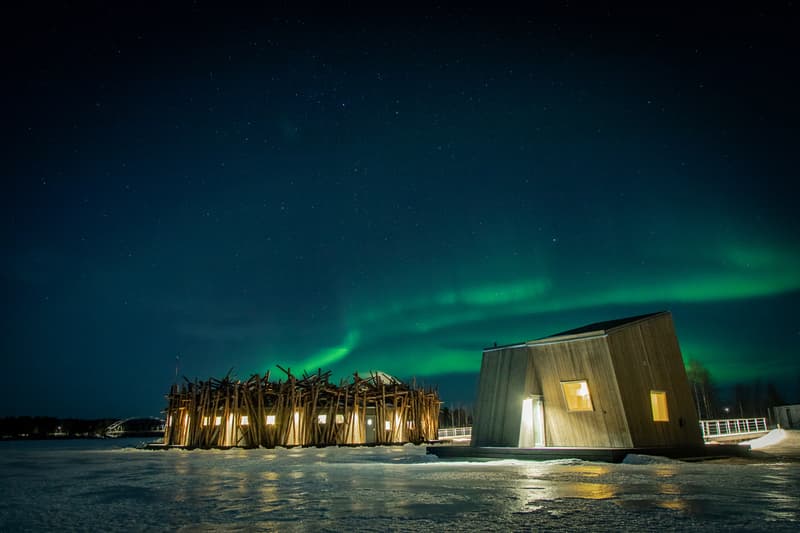 9 of 9
This month, the Arctic Bath, a 12-room floating spa and hotel, opened on the Lule River in the Swedish Lapland. Situated under the northern lights in winter and the midnight sun in the summer months, the Arctic Bath allows visitors to immerse themselves in a unique Swedish experience while leaving behind a minimal environmental footprint. Built in a circular shape on the water, which alternates between frozen or floating depending on the season, the year-round hotel was constructed using natural materials and incorporates the surrounding nature into its structure.
Arctic Bath was inspired by the timber-floating era when felled trees were transported down the river for processing. The Treehotel, the main building, draws influence from a "log jam." Designed by architects Bertil Harström and Johan Kauppi, the floating part of the hotel features cabins located near the water's edge, with access to the shore via foot bridge and outside decks. Six of the land cabins, designed by Ann Kathrin Lundqvist, are built on the tree-lined shore and boast glass walls offering views of the landscape and northern sky.
In keeping with the overall wellness focus, other highlights include a giant ice bath, saunas, private treatment rooms and a sustainable and local restaurant. Activities, ranging from yoga and meditation to dogsledding and bear watching, are also offered to guests.
Take a closer look at the floating spa hotel in the gallery above and head over to Arctic Bath's website for more information.
For more striking architectural designs, Dorte Mandrup unveiled plans for The Whale, which will bring attention to the preservation of marine wildlife on the Norwegian island of Andøya.
Arctic Bath
Ramdalsvägen 10
960 24 Harads, Sweden