J. Cole Announces That He's Done Doing Features
His guest verse on Gang Starr's "Family and Loyalty" will reportedly be his last.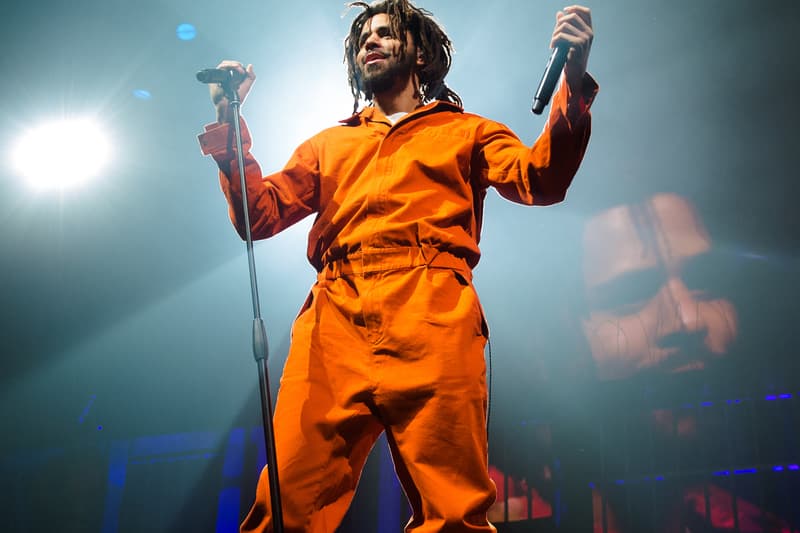 J. Cole seems to be done with features. After participating on Gang Starr's latest track "Family and Loyalty," the artist took to Twitter to express how honored he was to be apart of the prophetic collaboration alongside DJ Premier and the late MC Guru. Within the tweet, Cole noted that the feature would be his last, stating "this is the last feature you'll here from me."
For the past nine years, J. Cole has been featured on a range of prolific cuts and has since become one of hip-hop's most notable acts due to his ability to create No. 1 albums with zero features. His last three project's, including 2014's 2014 Forest Hills Drive, 2016's 4 Your Eyes Only, and 2018's KOD all took the number one spot on the Billboard 200 charts with no features whatsoever, a feat for any artist in today's collaborative-centric market.
However, the statement marks an interesting move for the Dreamville Records frontman, who recently boasted about his features on 21 Savage's "A Lot": "I'll show up on everyone album/You know what the outcome will be/I'm batting a thousand/It's got to the point that these rappers don't even like rapping' with me." Regardless of how you view the artist's recent statement, this could also mark the beginning of J. Cole's run-up to a new record, pulling back on his output to hone in on crafting another featureless project.
For more music news, Kanye West opened his Wyoming Sunday Service to the public.
This a honor to be on this song. NEW Gang Starr ???? ????

This is the last feature you'll hear from me. Thank you to everybody I got to work with during this run. ??@REALDJPREMIER This song a classic, thank you. RIP GURUhttps://t.co/MMBI5Z2Fcq

— J. Cole (@JColeNC) September 20, 2019