Bon Iver Teams Up With Spotify for 'i,i' Immersive 'Viisualiizer' Experience
Trippy mane.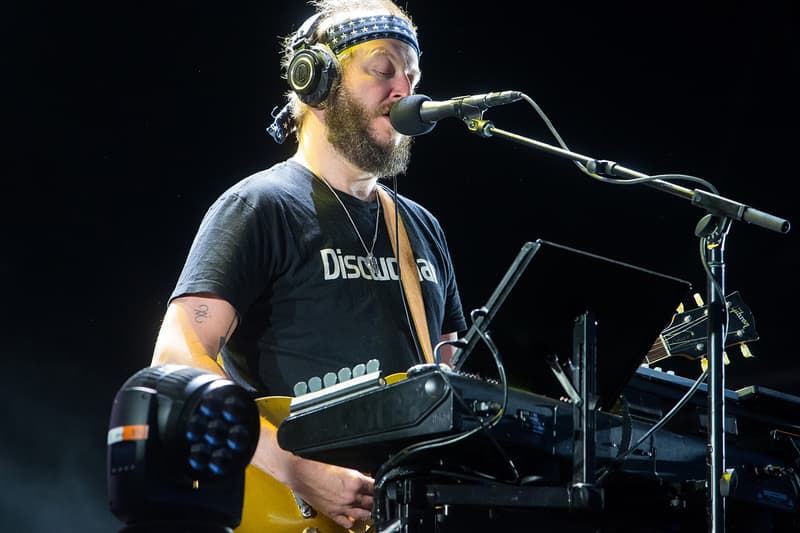 Bon Iver's Justin Vernon partners with Spotify to create an immersive online platform called "Viisualiizer" to expand the listening experience of his new album i,i. The trippy website will show listeners the current number of fans streaming the LP via Spotify plus the hours streamed.
You'll see the "i's" representing each individual stream, with the "Viisualiizer" tracking hours streamed, trending countries/songs, while connecting the album artwork to Spotify listening data. The "i's" represent the growing global collective of Bon Iver fans, and you can watch them rearranging themselves into artwork and images created by Justin and his team.
"It's important to look outside yourself for the answers you seek," Vernon said in a statement. "Even though distilling my mind and heading to the cabin 12 years ago was vital, sharing is the thing now. Sharing and building things without holding on to the concept of authorship is the way. Our music is not 'my' music. In fact, it never is, for anyone, and that is what i,i represents and how we worked to craft the 'Viisualiizer' experience with Spotify."
Last month, Bon Iver released i,i three weeks before ahead of its original Aug. 30. The 13-track LP was produced by Chris Messina, Brad Cook, and Justin Vernon. Zach Hanson and Chris Messina engineered i,i with additional engineering coming from Marta Salogni. The band will support the album with a North American tour featuring openers Feist, Sharon Van Etten, Yo La Tengo and Indigo Girls at various dates. The tour launched on Aug. 31 in Missoula, Mont. and will conclude on Oct. 19 in Raleigh, N. C.