'Marvel: The Golden Age 1939–1949' Celebrates Marvel's 80th Anniversary, Includes First Comic Ever Produced
The collection inside is meticulously scanned from the archives.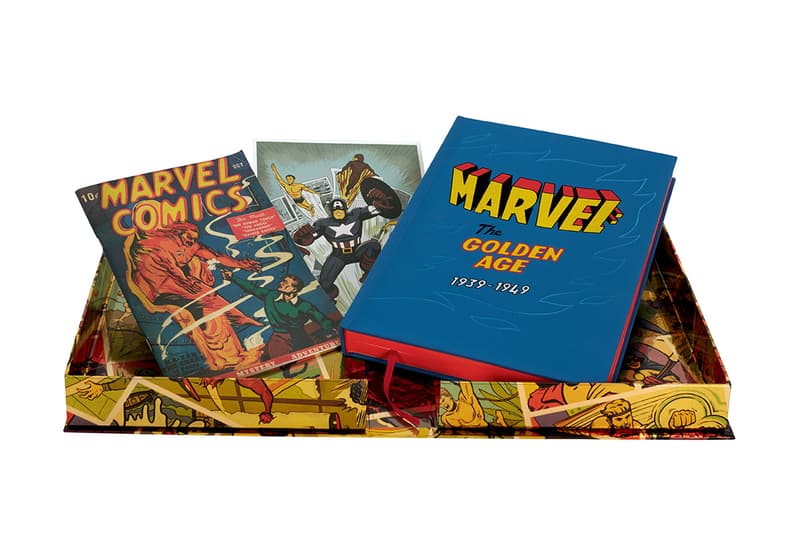 1 of 5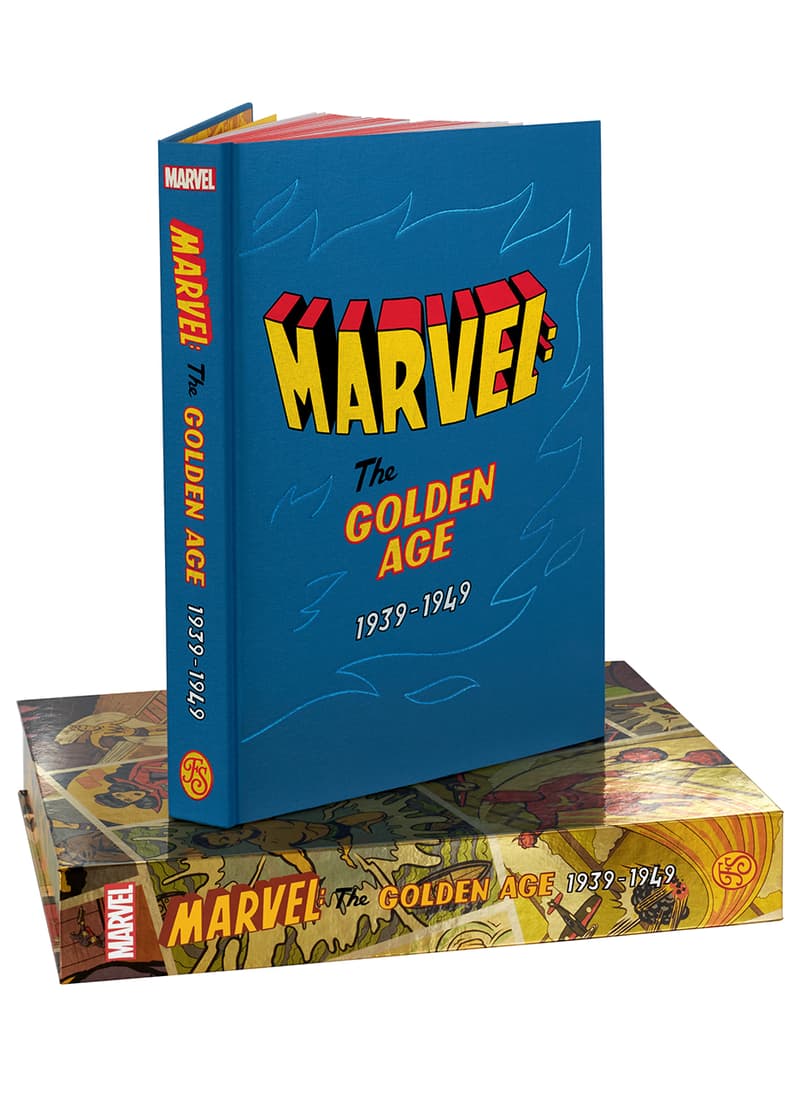 2 of 5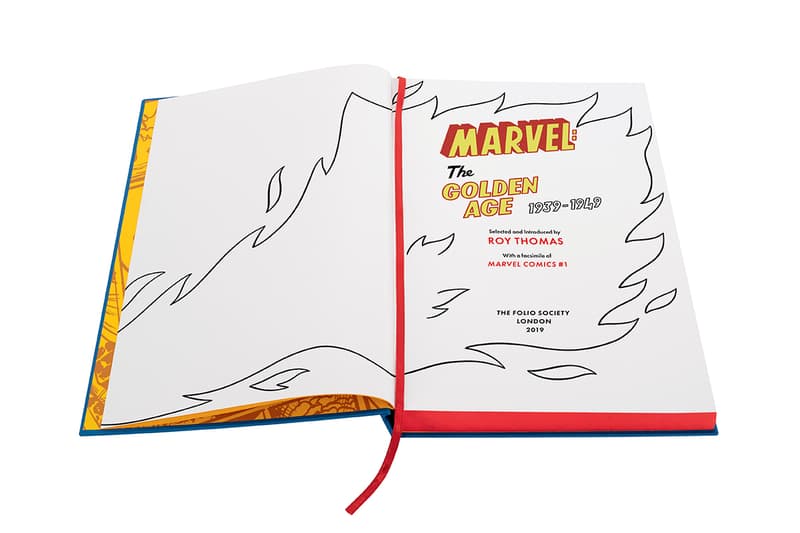 3 of 5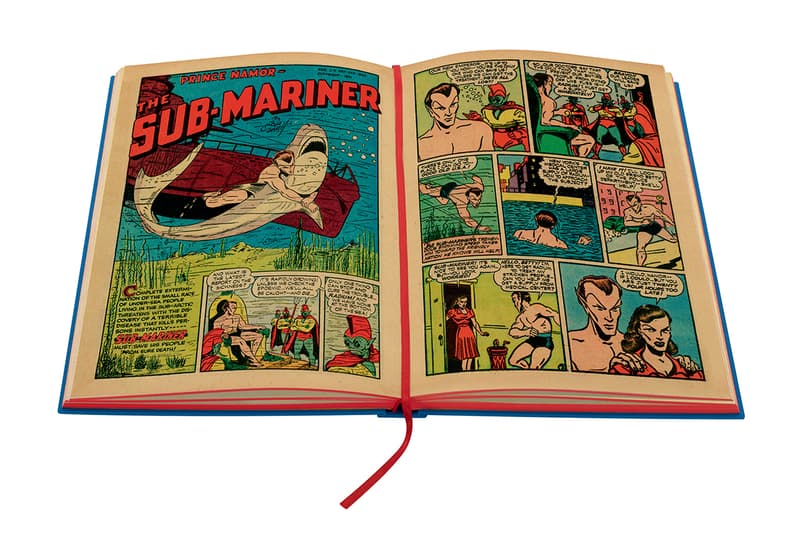 4 of 5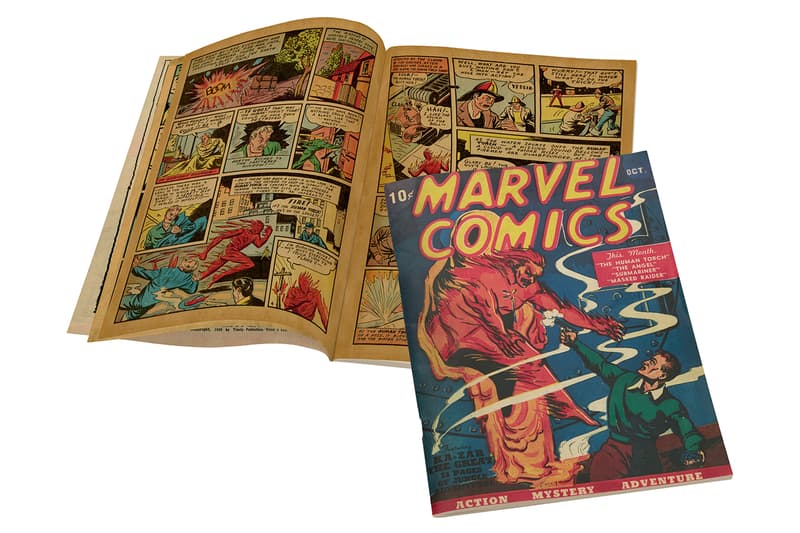 5 of 5
The Folio Society and Marvel editor Roy Thomas have joined forces to create the ultimate coffee table collection for Marvel comic enthusiasts. In celebration of Marvel's 80th anniversary, Marvel: The Golden Age 1939–1949 features five full comics curated to best represent the 10 year 'Golden Age' of the iconic company, from 1939-1949. The set includes a hardcover 272-page book, an exact replica of Marvel's first comic ever produced in 1939, and a print by modern Marvel artist Marco D'Alfonso.
Each vintage comic included in Marvel: The Golden Age 1939–1949 was pulled directly from Marvel's archives and scanned for accuracy. Fan-favorite heroes, including Captain America and the Human Torch, paired with work by comic book creators Stan Lee and Jack Kirby foster a deep sense of nostalgia throughout the collection. Merging past with present, the set comes packaged inside of a handmade clamshell case featuring original artwork by D'Alfonso. The whole collection is selected, edited and introduced by Roy Thomas, Marvel's former Editor-in-Chief.
The Folio Society is a 70-year-old publishing company based in London, known for creating special editions of the world's most celebrated literature. The company's selection process is careful, so the fact that it has chosen to collaborate with Marvel to showcase vintage comics shines a light on Marvel's profound impact on culture over the past 80 years. "The books we select for publication are timeless—we know they will be enjoyed and appreciated now and in the future," states The Folio Society's website. "We are thrilled with what we have created and are sure every Marvel fan will love this magnificent edition as much as we do," echoes The Folio Society Publishing Director Tom Walker.
The Folio Society edition of Marvel: The Golden Age 1939–1949 is available for pre-order starting today on The Folio Society's website for a price of $225 USD.
For more in comics, see how other brands including Hot Toys are also celebrating Marvel's 80th anniversary.