Samsung Marketing Leaks Reveal Two Note 10 Models and Pricing Details
Along with new S Pen features.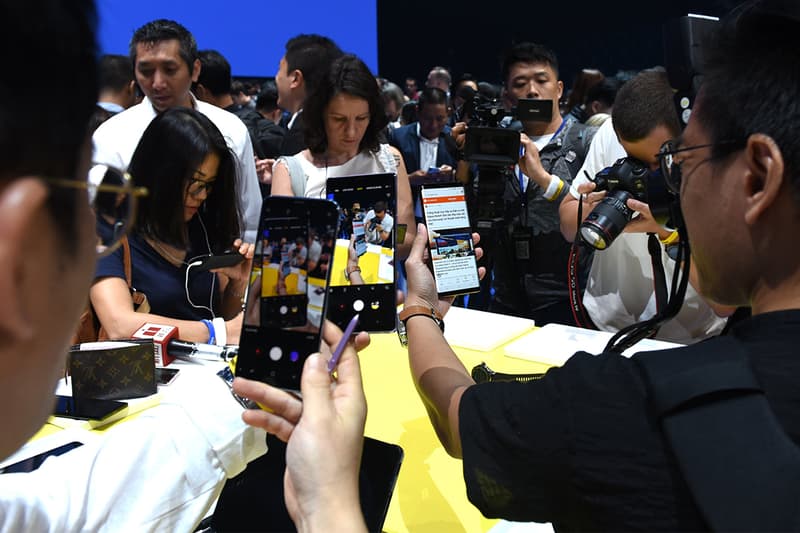 Samsung is set to unveil its latest Galaxy Note 10 models later today at an Unpacked event in New York, but leaks have already surfaced showing potential buyers what the two smartphones will look like and feature.
The leaks were reported by Droid Life — a website dedicated to Android news and updates, and showcases a series of images and marketing material that have been allegedly leaked from the marketing department. Confirming that there will be two models, the Note 10 will have a 6.3-inch display whilst the larger Note 10 Plus' screen will measure in at 6.8 inches. The screens — dubbed Infinity Displays — will have "nearly invisible bezels," with only the hole punch front facing cameras taking up real estate on the screen. The leaks also details the battery capacities of the two models: 3,400 mAh for the Note 10 and 4,300 mAh for the Note 10 Plus. Apparently there will be a new Superfast Charge tech that gives you "hours of juice from minutes of charge time." Finally, the cameras have said have been upgraded as well to be "pro grade," using "pro lenses" that can work across portraits, landscapes or close-ups.
Aside from the two devices, the leaks also featured some new information about the S Pen. Most significant is the new air gestures (though no one is quite sure what that entails right now) and the ability for the S Pen to remotely take photos, as well as switch between the lenses.
Finally, pricing-wise, it's been suggested that the Galaxy Note 10 will start at $949 USD, whilst the Galaxy Note 10 Plus will be going for $1,099 USD.
For more tech news, the president of SoftBank accidentally revealed the launch date for the iPhone 11.