Richard Serra's Hulking 'Rounds' Sculpture Will Dissect Gagosian's New York Space
As part of three concurrent shows this fall.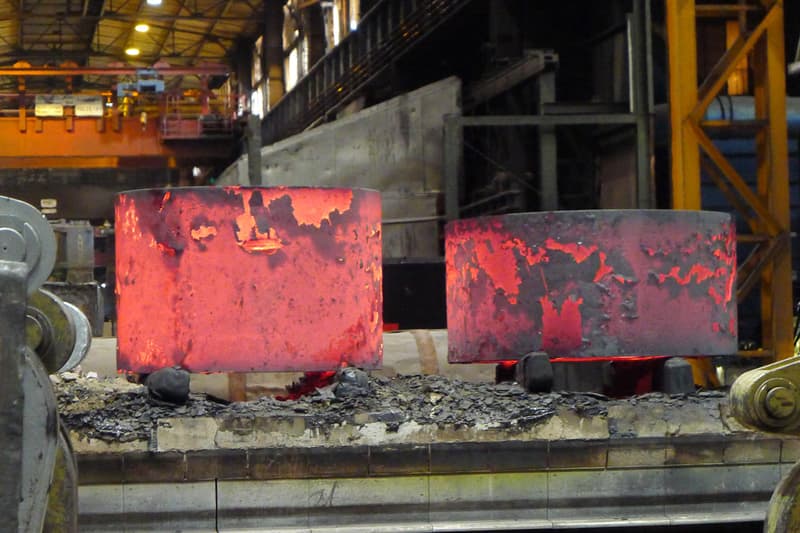 Anyone viewing one of Richard Serra's signature "Rounds' sculpture for the first time may be baffled by its hulking shape, rusty exterior and industrial simplicity. Serra's forged-steel works vary in scale from miniature to humongous, with each variant symbolizing a concept of 'weightness.' "Weight is a value for me—not that it is any more compelling than lightness, but I simply know more about weight than about lightness and therefore I have more to say about it," said the artist in a statement.
A total of four never-before-seen pieces from 'Rounds' will be the focus of an upcoming exhibition at Gagosian New York. Each sculpture was composed of multiple 50-ton elements. Running concurrently with "Forged Rounds" are two additional exhibitions entitled "Triptychs and Diptychs" and "Reverse Curve." A series of new diptych and triptych drawings ostensibly portraying conceptual sketches of Serra's sculptures and abstract motifs will be on display at 980 Madison Avenue for "Triptychs and Diptychs." The centerpiece for "Reverse Curve" will be a mammoth sculpture measuring 99-feet-wide and 13-feet-tall, dividing the dealer's West 21st Street gallery space.
Visit Gagosian's website for full details on the concurrent shows and find their launch dates below.
In international exhibitions, David winner will host a two-person exhibition entitled "Affinities" that will display the works of Trinidad-based artists Jasmine Thomas-Girvan and Chris Ofili.
RICHARD SERRA, GAGOSIAN NEW YORK
"Triptychs and Diptychs" | Madison Avenue, New York
September –November, | Opening reception: Monday, September 16, 6–8 pm EST
"Forged Rounds" | West 24th Street, New York
September –December, | Opening reception: Tuesday, September 17, 6–8 pm EST
"Reverse Curve" | West 21st Street, New York
September, –February, | Opening reception: Tuesday, September 17, 6–8 pm EST