'Forbes' Names Kevin Hart, Jerry Seinfeld & More as the Highest-Paid Comedians of 2019
See who else made the list.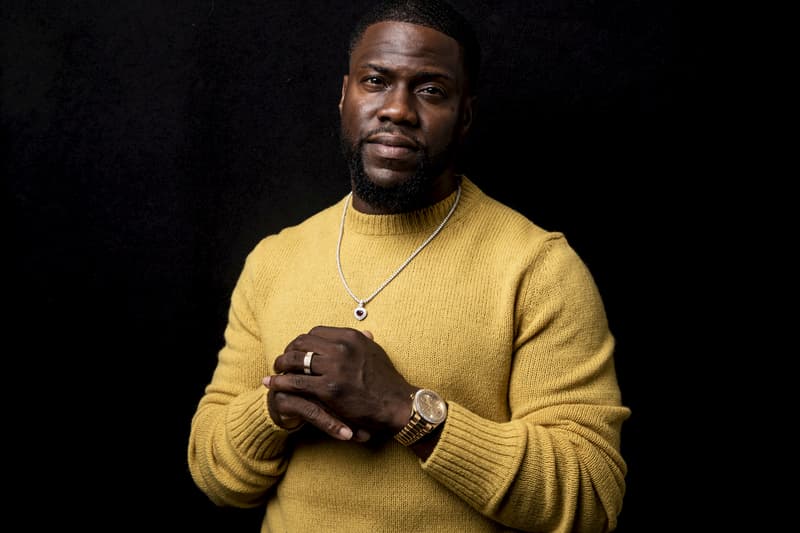 Forbes has published its annual list of the highest-paid comedians for 2019. Filled with familiar faces, the list has been topped by controversial comedian Kevin Hart once again. Hart earned $59 million USD between June 1, 2018 and June 1, 2019 thanks in large part to his sponsorships with brands like Mountain Dew and Chase. He also embarked on a stadium tour and released a Netflix special in April, and is gearing up for Jumanji: The Next Level which drops at the end of this year. Earlier this year, Hart faced a lot of backlash for his past homophobic tweets, causing him to step down from hosting the Academy Awards.
Claiming the second spot is Jerry Seinfeld with $41 million USD, which is slightly down from his $57.5 USD million earned last year. Rounding out the top three is Jim Gaffigan with $30 million USD. Other noteworthy appearances include Trevor Noah at No. 4, his first time on the list, and Amy Schumer, the only female to place. In total, the top 10 comedians of 2019 brought in $272 million USD, down $20 million USD from 2018. Check out the top 10 and their full earnings below, and head over to Forbes for more details.
In more entertainment news, Sony responds to Marvel Studios and Kevin Feige's Spider-Man departure.
The World's Highest-Paid Comedians Of 2019 – Earnings in USD

10. Aziz Ansari – ($13 million)

9. Jeff Dunham – ($15 million)

8. Terry Fator – ($17 million)

7. Amy Schumer – ($21 million)

6. Gabriel Iglesias – ($22 million)

5. Sebastian Maniscalco – ($26 million)

4. Trevor Noah – ($28 million)

3. Jim Gaffigan – ($30 million)

2. Jerry Seinfeld – ($41 million)

1. Kevin Hart – ($59 million)