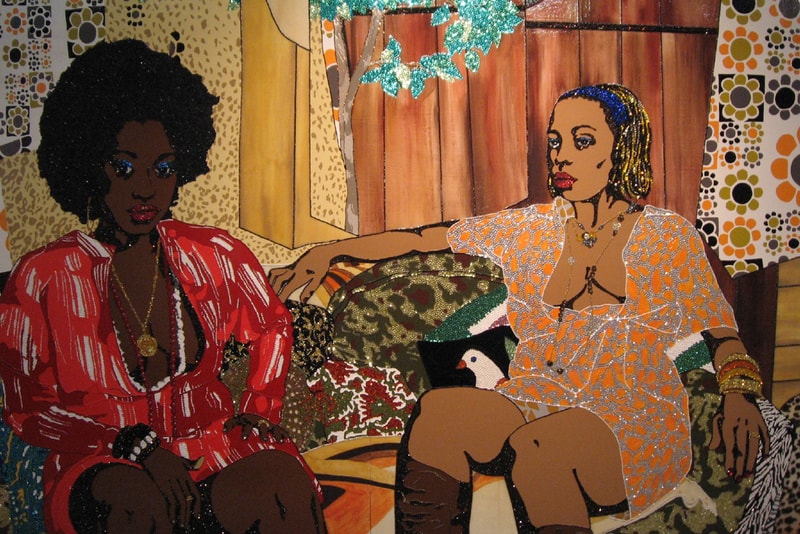 Baltimore Museum's Entire 2020 Programming Will Only Feature Female-Identifying Artists
Coinciding with the 100th anniversary of women's suffrage.
---
The Baltimore Museum's 2020 lineup of exhibitions will be dedicated to showing the works of today's leading, female-identifying artists. The major initiative is part of the institution's efforts to raise awareness on race and gender diversity gaps within the museum world. There will be a total of 13 solo exhibitions and seven thematic shows featuring works by Mickalene Thomas, Joan Mitchell, Katharine Grosse, and many more. The year-long program also coincides with the 100th anniversary of the 19th amendment's ratification which granted women in the United States of America the right to vote.
Exhibition highlights include "By Their Creative Force: American Women Modernists," Adorned: African Women & the Art of Identity" as well as "Women Behaving Badly," all of which explore diverse portrayals of female power and protest in both European and American art. Other notable projects include a large-scale commission by Thomas, video installations by Candice Breitz, and a monographic survey of Joan Mitchell's prolific career.
"The BMA's 2020 Vision initiative serves to recognize the voices, narratives, and creative innovations of a range of extraordinarily talented women artists," said museum director Christopher Bedford in a statement. "The goal for this effort is to rebalance the scales and to acknowledge the ways in which women's contributions still do not receive the scholarly examination, dialogue, and public acclaim that they deserve. This vision and goal are especially appropriate, given the central role women have played in shaping this museum throughout its history."
Visit the Baltimore Museum of Art's website for further details.
Elsewhere in art, American artist Mark Jenkins unveiled a series of outdoor interventions as part of the Rose Beton Festival in Toulouse, France.
Baltimore Museum of Art
10 Art Museum Dr.
Baltimore, MD 21218