AriZona Iced Tea Hints at Expansion Into Cannabis Market
Partnering with Dixie Brands.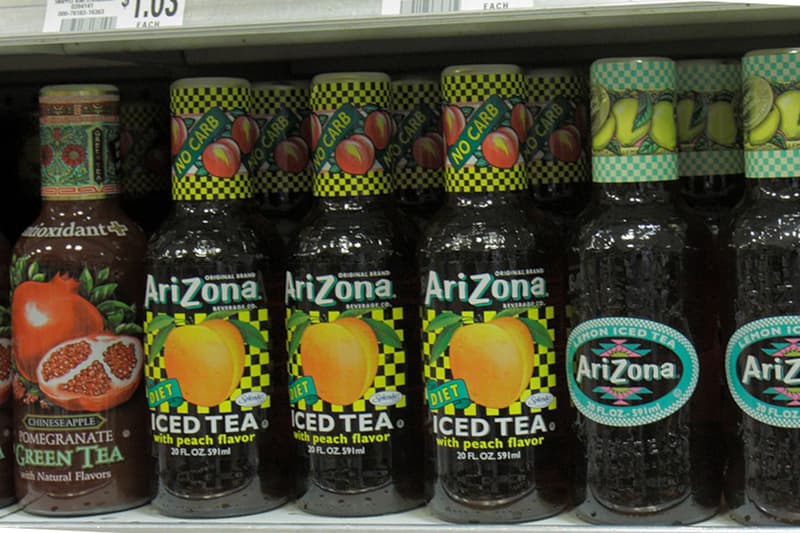 AriZona, popular for their massive roster of flavored iced teas, is now partnering up with Dixie Brands to enter into the marijuana industry by launching a series of cannabis-infused products. The latter company specializes in producing various cannabis-infused food and beverage items, ranging from chocolates to gummies to different drinks.
The licensing deal that AriZona secured will see the two companies collaborating to first release vape pens and gummies, but reports indicate that the partnership hopes to expand its line to include beverages — AriZona's specialty — such as coffee, lemonade, and tea. All products will be AriZona-branded, while manufacturing and distribution will be left to Dixie. There's no official schedule on when those products will hit the market, but if partnership proves fruitful, the deal also provides AriZona an option to purchase a stake of up to $10 million USD in Dixie.
This isn't the first time large food and beverage companies have moved into this industry. Last year, Heineken's Lagunitas brand launched a non-alcoholic sparkling water line to be sold in dispensaries across California, and Belgium-based Anheuser-Busch InBev — owner of more than 200 beer brands including Corona, Budweiser and Stella Artois — partnered up with Canadian cannabis company Tilray in the same year to research non-alcoholic drinks also infused with the substance.
For more news in the food and beverage industry, Pizza Hut is closing down 500 of its restaurants in the US.
DISCLAIMER: We discourage illegal cannabis consumption. Please be mindful of your local rules and laws on the use of marijuana.