Tay-K Indicted for Capital Murder in Second Murder Case (UPDATE)
Following his recent 55-year prison sentence from a July 2016 incident.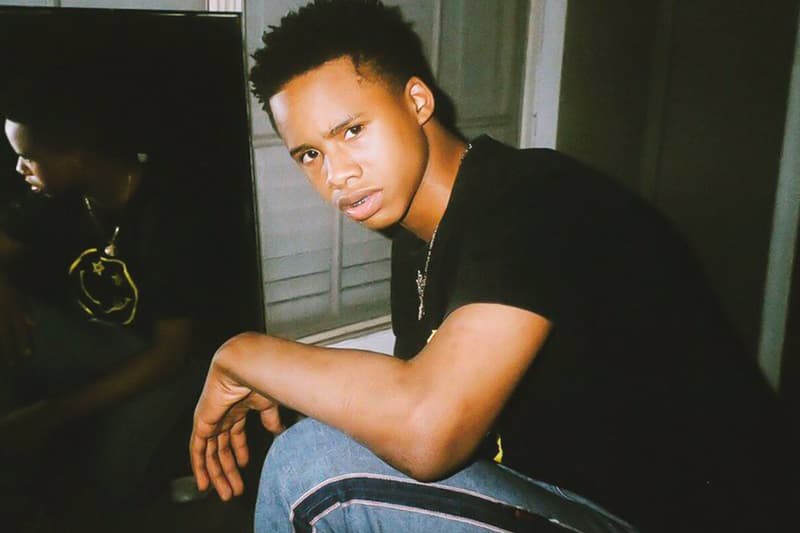 UPDATE (November 18, 2019): Tay-K (real name Taymor Travon McIntyre) has been indicted on a capital murder charge in Bexar County, Texas, stemming from a 2017 incident where the rapper allegedly shot and killed 23-year-old photographer Mark Anthony Saldivar during a robbery.
According to reports, the incident occurred on April 23, 2017 when McIntyre supposedly shot Saldivar after stealing his equipment in San Antonio, Texas. The rapper was already on the run from authorities following the murder of Ethan Walker in July 2016.
Tay-K is currently being detailed at the Bexar County Jail awaiting trial.
---
ORIGINAL STORY (July 23, 2019): Tay-K, real name Taymor McIntyre, has been sentenced to 55 years in prison, as reported by the Forth Worth Star-Telegram. The 19-year-old rapper was found guilty by a Tarrant County court jury in Fort Worth Texas and was previously found guilty of one count of murder in the death of 21-year-old Ethan Walker, as well as two counts of aggravated robbery. McIntyre has been given 30 years for the murder, as well as 13 years for each of the two counts of aggravated robbery. He will also receive a fine of $10,000 USD.
Just earlier this week prosecutors referenced the rapper's music video for his hit single "The Race," which alludes to the events surrounding the murder. The state of Texas also referenced various testimonies from corrections officers, who noted that McIntyre had been increasingly troublesome. "We can't control him while he's out on the street and we can't control him in jail," shared the prosecutors, who showed a picture of a jailed Tay-K pointing his fingers like a gun to jury members, "this is what he wants you to know about his character."
Tay-K's lawyers urged for a more relaxed sentence, comparing the case to Megan Holt, who was recently sentenced to 20 years in prison for capital murder and two charges of aggravated robbery. They shared that there was "no principled reason" why the rapper should receive a longer prison sentence than Holt.
The rapper shot Ethan Walker during a home invasion in July of 2016, later put under house arrest only to escape and flee authorities after cutting off his ankle bracelet. During a nationwide manhunt, Tay-K filmed his music video for "The Race." He was later apprehended in January of 2017, dropping the video on YouTube shortly after.
However the case for Tay-K is not over yet, the rapper still faces a number of other charges for separate incidents he purportedly committed while evading authorities. He's charged with capital murder for the killing of 23-year-old Mark Anthony Saldivar as well as accessed of attacking 65-year-old Skip Pepe as well as aggravated robbery.
Stay tuned for more details as the story develops.
"Every lyric to The Race is stained with my son's blood. Every 'free Tay-K' T-shirt that was ever sold has my son's blood on it," Ethan Walker's father told @tayk after the verdict. https://t.co/tU8phV9c80

— Deanna Boyd (@deannaboyd) July 23, 2019