Prolific Experimental Beats Producer Ras G Has Passed Away at 39
The artist helped usher in Los Angeles' experimental hip-hop scene.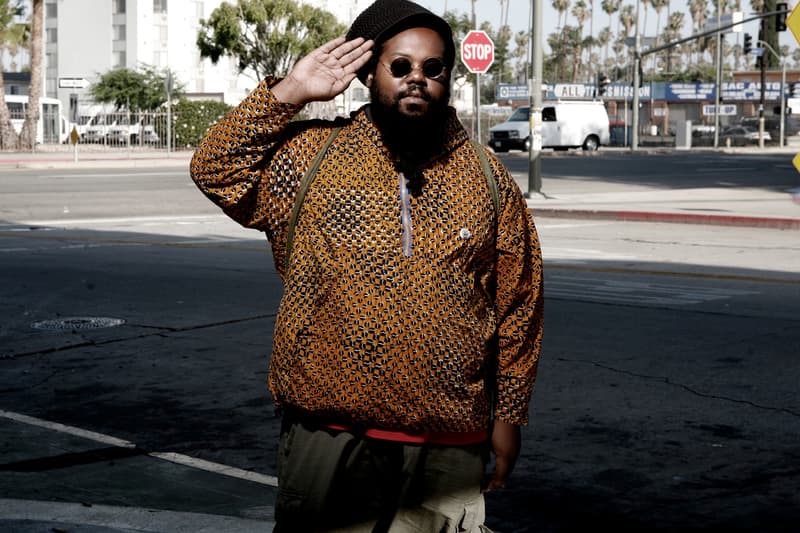 Los Angeles-based DJ and producer Ras G has passed away at age 39, Brainfeeder confirms. Arguably one of the most renowned producers out of the city's psychedelic and extraterrestrial-tinged experimental beats scene, Ras G was a co-founder of Brainfeeder and was closely associated with Flying Lotus as well as various acts from Stones Throw Records. On top of releasing 14 albums over the past 11 years and a number of EPs, the prolific beats mastermind also collaborated alongside Flying Lotus, Thundercat, and Open Mike Eagle.
Ras G became known for his ability to conjure samples in a meticulous manner — he was a hardcore crate-digger who managed to conjure up cosmically-oriented beats that he referred to as "Ghetto Sci-Fi" — also the name of his own label. In 2018, he told MerryJane that his sound originated from his studio's off-kilter layout:
My label is called Ghetto Sci-Fi music, which is how I identify my studio and music-making methods. Ghetto in terms of set-up/layout, but it's a science to how it all works together and fiction to most who come from a more professional studio setting.
Ras G's ability to mandate such otherworldly creations helped in ushering in Los Angeles' expansive experimental beats and bass scene, effectively giving the region its own unique hip-hop flavor.
View this post on Instagram
It is with great sadness that we say goodbye to one of our brothers, Gregory Shorter, aka RAS G. We send our heartfelt condolences to his family, friends, & fans worldwide. One of the founders of BRAINFEEDER & LA Beat Scene. Rest In Peace G. We love you. (Ohhh Rass! • Airhornn!) pic.twitter.com/1pd8wX6Fyi

— BRAINFEEDER (@BRAINFEEDER) July 29, 2019
just seen news about Ras G, so incredibly sad, was a true visionary in his own world n a weirdo in the greatest possible sense, grateful for the times I did get to spend w him. RIP

— Hudson Mohawke (@HudMo) July 29, 2019
My heart aches. Goodbye @Ras_G, my backwood loving modern Sun-Ra . You were at my first beat cypher at Project Blowed. You always saved a spot for me at Low End. You let me smoke my first backwood. I took this pic w you in Arcata in 2011. You made it to the Spacebase. RIP homie pic.twitter.com/oUkaFI30qb

— T᷈O᷈K᷈iM᷈O᷈N᷈S᷈T᷈A᷈ (@TOKiMONSTA) July 29, 2019
We lost a real one.

— ashy daddy (@Thundercat) July 29, 2019
RIP Ras G – an absolute pillar of the LA beat scene. I remember passing out CD-Rs of my first EPs at low end theory when he was rocking shows there. A lot of memories posted with him outside shows while he rolled a blunt in the palm of his hand. An LA legend who helped define…

— GROUNDISLAVA ? (@Groundislava) July 29, 2019
Join Our Discussions on Discord
The HYPEBEAST Discord Server is a community where conversations on cultural topics can be taken further.