'Indiana Jones 5' Official Release Date Announced With Filming Beginning in 2020 (UPDATE)
Harrison Ford and Steven Spielberg are both onboard.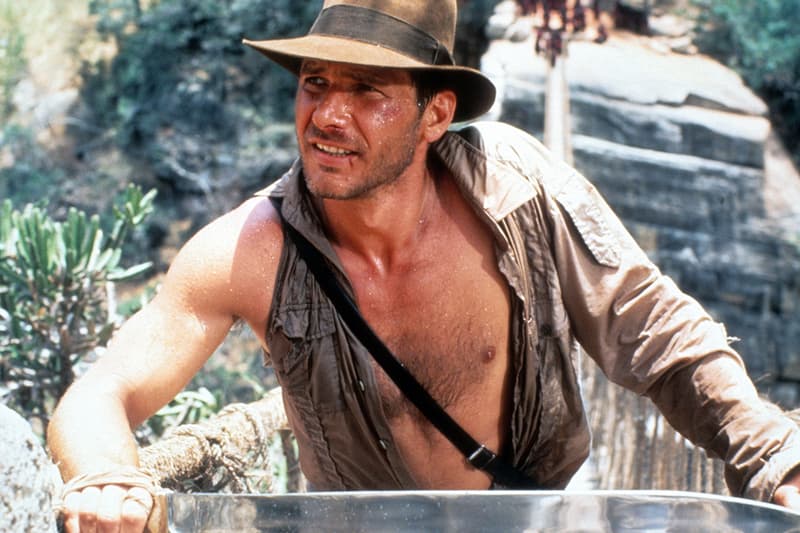 UPDATE: Due to an array of complications on Disney's side regarding the film's script, Indiana Jones 5  — which was originally planned to commence shooting this April — has now been delayed, but reports suggest that fans may not have to wait too much longer. According to Discussing Film, acclaimed director Steven Spielberg is planning to begin filming the fifth installment of the adventure epic in April 2020, presumably at Pinewood Studios in London.
There's still a lack of information relating to what this chapter of the franchise would entail, but for all we know it could be the final installment for Indiana Jones, as lead protagonist Harrison Ford is now 77 years old and has been adamant that his character and him are inseparable: "Nobody is going to be Indiana Jones," the actor said when asked who he would want to his successor for the character. "Don't you get it? I'm Indiana Jones. When I'm gone, he's gone. It's easy."
For now, Disney has slated an official release date for Indiana Jones 5 for July 9, 2021. More updates are sure to come in, so stay tuned.
Steven Spielberg's 'INDIANA JONES 5' is eyeing to begin filming in April 2020 in London. (EXCLUSIVE) pic.twitter.com/zw0OX8WaxW

— DiscussingFilm (@DiscussingFilm) July 28, 2019
ORIGINAL STORY (March 15, 2016): It's official: the long rumored fifth installment of Indiana Jones is indeed happening. Disney officially announced the flick today, confirming what fans had hoped for: Steven Spielberg will once again take the director's chair while star Harrison Ford — who already reprised his role as Han Solo for J.J. Abrams' The Force Awakens — will be back as Indy. Said Disney chairman Alan Horn:
Indiana Jones is one of the greatest heroes in cinematic history, and we can't wait to bring him back to the screen in 2019. It's rare to have such a perfect combination of director, producers, actor and role, and we couldn't be more excited to embark on this adventure with Harrison and Steven.
Additional details on the film are still unknown — like how it will relate to 2008's The Kingdom of the Crystal Skull — so stay tuned for more info.
The currently untitled fifth Indiana Jones film is slated to open July 19, 2019.