Martin Scorsese's 'The Irishman' Starring Al Pacino & Robert De Niro Shares First Official Photos
The film has been chosen to open the 57th New York Film Festival.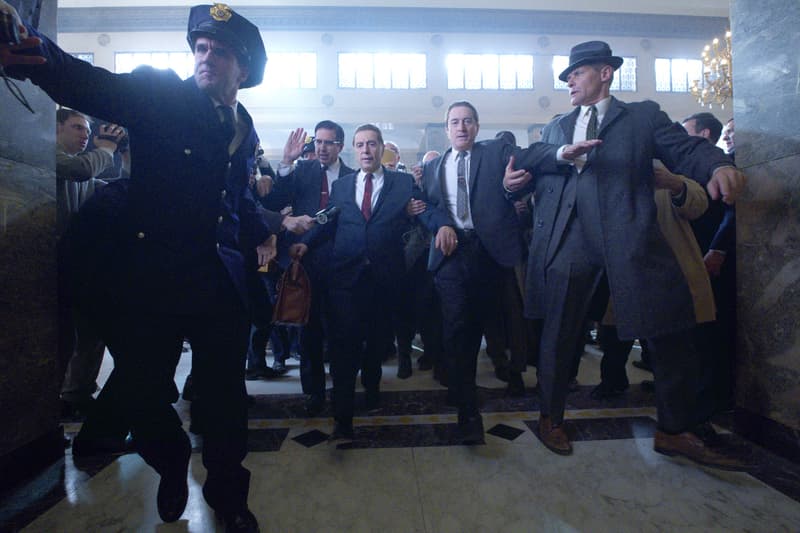 1 of 2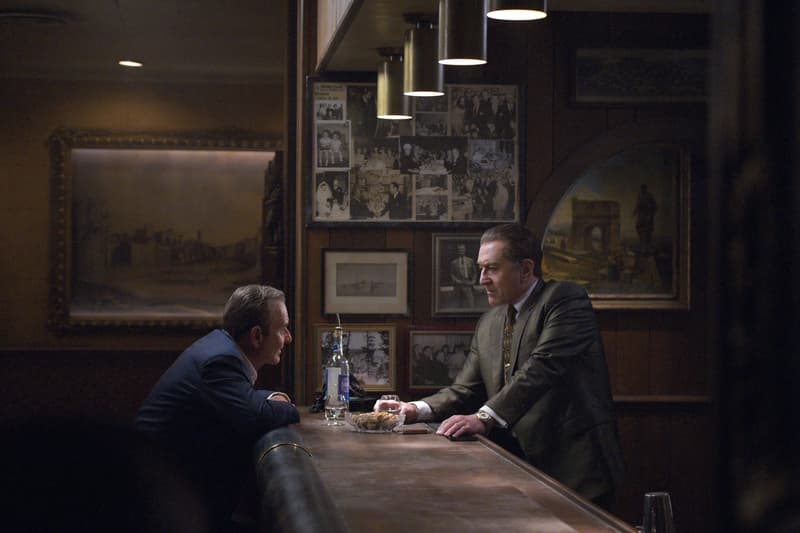 2 of 2
Netflix has finally shared the first official photos for Martin Scorsese's highly-anticipated and long-gestating crime drama, The Irishman. Set to be distributed by Netflix, the new film stars crime drama super-actors Al Pacino, Robert De Niro, and Joe Pesci.
The new photos detail a little bit surrounding the film, revealing the era, a de-aged Pacino and De Niro, as well as giving a glimpse into the cinematography by Rodrigo Prieto (who previously worked with Scorsese on The Wolf of Wall Street and Silence). Based on the non-fiction novel I Hear You Paint Houses by Charles Brandt, the film centers around the interaction between former WW2 veteran and mob hitman Frank Sheeran (De Niro) and Jimmy Hoffa (Pacino). Rather than telling the story as it unravels in real-time, the film is set to revolve around Sheeran's reflection of his life and moments that defined his role within the mob. The film is currently slated to open this year's New York Film Festival on September 27.
Festival Director and Selection Committee Chair Kent Jones shared that "The Irishman is so many things: rich, funny, troubling, entertaining and, like all great movies, absolutely singular…It's the world of masters, made with a command of the art of cinema that I've seen very rarely in my lifetime, and it plays out a level of subtle and human intimacy that truly stunned me. All I can say is that the minute it was over my immediate reaction was that I wanted to watch it all over again."
Scorsese also shared that "It's an incredible honor that The Irishman has been selected as the opening night of the New York Film Festival."
You can check out the new stills in the gallery above. Currently, no theatrical release date has been confirmed, yet will purportedly release in theaters, followed by digital streaming in the latter part of the year via Netflix. The official trailer will drop after its world premiere at New York Film Festival.
For more entertainment news, Quentin Tarantino's Once Upon a Time in Hollywood is his biggest domestic opening to-date.
Is this a Renaissance painting or a first look at THE IRISHMAN? pic.twitter.com/ejBLNmM44I

— Netflix Film (@NetflixFilm) July 29, 2019
Still not over these photos from THE IRISHMAN. pic.twitter.com/FwWLTVnE2x

— Netflix Film (@NetflixFilm) July 29, 2019
"It's the work of masters, made with a command of the art of cinema that I've seen very rarely in my lifetime, and it plays out at a level of subtlety and human intimacy that truly stunned me." – Kent Jones on THE IRISHMAN

See the full announcement: https://t.co/stdedLtmnV #NYFF pic.twitter.com/7Pq6AeiK1N

— New York Film Festival (@TheNYFF) July 29, 2019