Manny Pacquiao Becomes Oldest Welterweight Boxing Champion
Beating WBA Super Champion Keith Thurman at the age of 40.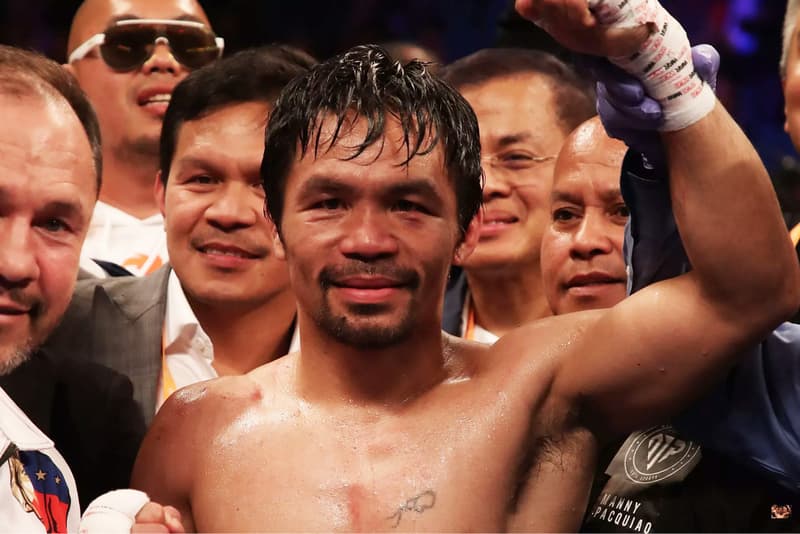 At 40 years old, Manny Pacquiao has just defeated Keith "One Time" Thurman by split decision to become the oldest welterweight champion. This loss is WBA Super Champion Thurman's first loss on his professional boxing record — bringing his record to 29W 1L.
The explosive match was lit up earlier on as Pacquiao dropped Thurman briefly in the first round. Thurman took the loss like a true champ, attributing the PacMan's win to superior "conditioning" and "output." He ended his post-fight interview by commenting, "I want to thank the fans. I want to thank everybody for coming out. Manny Pacquiao is a great, truly great champion."
As for Pacquiao, this marks his 71st fight and 62nd win in his long-standing career. The legendary boxer commented that at 40 years old he still feels like he's in his mid-20s, still training daily while playing basketball 2-5 hours each day. With this win, the PacMan mentioned that he will fight again as early as 2020 with Thurman indicating that he would be up for a rematch; there is still no confirmation if Manny will be going through with the rumored bout against Amir Khan.
In other news, James Harden talks on taking over fashion & footwear like Kanye West in a new interview.