Best Art Drops: Tupac Shakur '002 Sculpture,' Mark Gonzales Print & More
Including a print of the world's largest graffiti by Saber.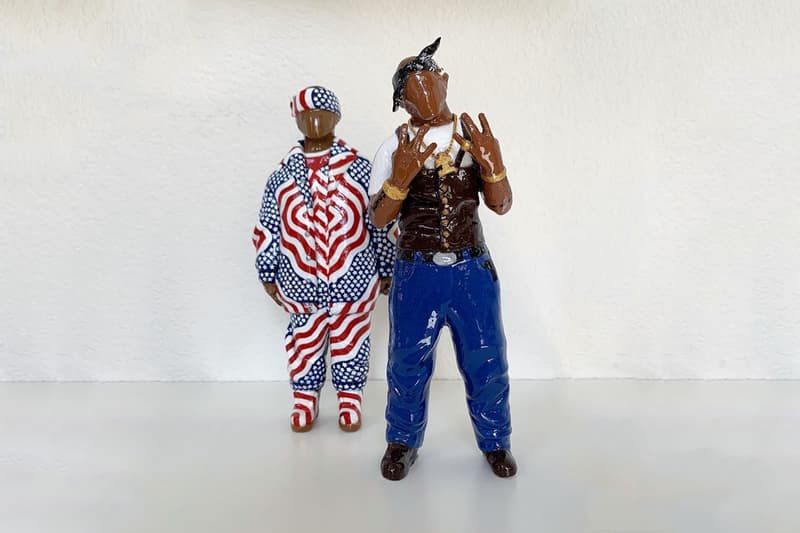 Every week we spotlight the best art drops by notable artists, galleries, museums and contemporary art platforms across the globe. Listed items typically encompass limited edition artworks, prints, collectible figures, collaborative merchandise and more.
For this week's installment: legendary skateboarder Mark Gonzales released collaborative merchandise with San Francisco-based Chandran Gallery, American graffiti artist Saber releases print spotlighting the world's largest graffiti in LA, Sapphire Pools drops limited edition artists beach towels, Rebecca Maria launches '002 Sculpture' of Tupac Shakur, and ToyQube crafts a greeting Astro Boy figure out of Sapele wood.
View the full list below.
Mark Gonzales & Chandran Gallery Team up on Collaborative Print & Merchandise
Release Date: Available on Chandran Gallery's website
Release Price: $35-$125 USD
Interdisciplinary artist and iconic skateboarder Mark Gonzales has released a series of new merchandise with the San Francisco-based Chandran Gallery. The limited-edition items include a T-shirt, screenprint and zine that have been stamped with Gonzales' signature map illustrations and scrawled handwriting. The tee features a graphic of various street names such as "JAW BREAKER BLVD" and "WE LOST THE WAR AVE." As for the screen-printing of the poster, GONZ has incorporated his theme from his recent "Street Art" exhibition into a 20-inch by 20-inch piece. Meanwhile, the zine spotlights 28 xeroxed pages of original drawings and writings that come printed with a Riso cover.
Saber Drops Limited Edition Print of Massive 'LA River' Piece
Release Date: Available on Saber's website
Release Price: $450 USD
Acclaimed American graffiti artist Saber recently launched a limited hand-touched edition print that portrays the world's largest graffiti piece. Originally created in 1997, the sprawling wildstyle boasts the artist's moniker and is spread across the Los Angeles River. The signed and numbered print measures 24-inches by 35-inches.
Sapphire Pools Launches Limited Edition Artists Beach Towels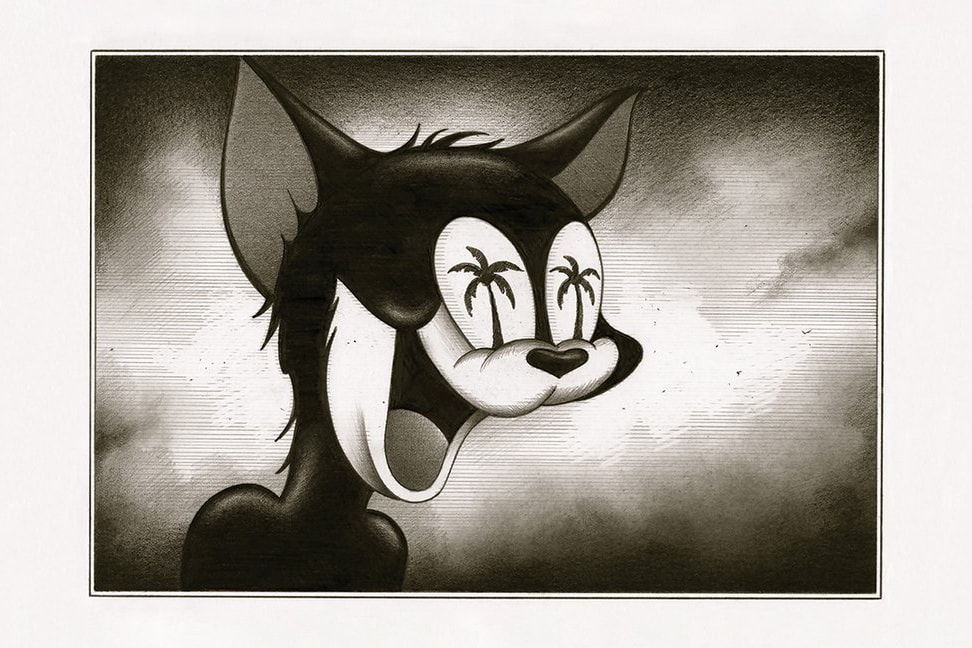 Release Date: Available on Sapphire Pools' website
Release Price: $130 USD each
Sapphire Pools recently launched a series of limited edition artists beach towels. Participating artists in the installment include Ryan Travis Christian, Lauren Clay, Carlos Jaramillo, Josh Reames, among others. Highlights include Travis Christian's 'Might Go On Vacation' artwork, Selenas Mountain's minimalist 'Black & White' design, and Clay's colorfully geometric composition entitled 'I could be dreaming.' Each towel arrives in an edition of 10, measuring 27-inches by 54-inches and printed with dye sublimination.
Artist Rebecca Maria Honors Tupac Shakur with '002 Sculpture' Release
Release Date: Available on Rebecca Maria's website
Release Price: $230 USD
Multifaceted artist Rebecca Maria continues to relay new original artworks that pay homage to legendary rappers and key hip-hop figures. Following her archival print release, the talented creative now unveils her '002 Sculpture' in homage to Tupac Shakur. The handmade figure stands 8 inches tall and arrives packed with two varying chain accessories. Each piece is hand-painted individually and limited to 20 units.
ToyQube Crafts a Greeting Astro Boy out of Sapele Wood
Release Date: Available August 1 on ToyQube's website
Release Price: $780 USD
ToyQube teamed up with Tezuka Productions on the first-ever officially licensed wooden Astro Boy. Limited to 100 units, each of the 12-inch collectible figures was made using high-quality Sapele wood. The raw materials used to create the figures were all hand-selected to create impeccable pieces for collectors, making each iteration unique. The prayer hands "Greeting" Astro Boy comes with a custom wood packaging along with a certificate of authenticity.