'Apocalypse Now Final Cut' is Getting an IMAX Re-Release to Celebrate Its 40th Anniversary
Relive Francis Ford Coppola's masterpiece.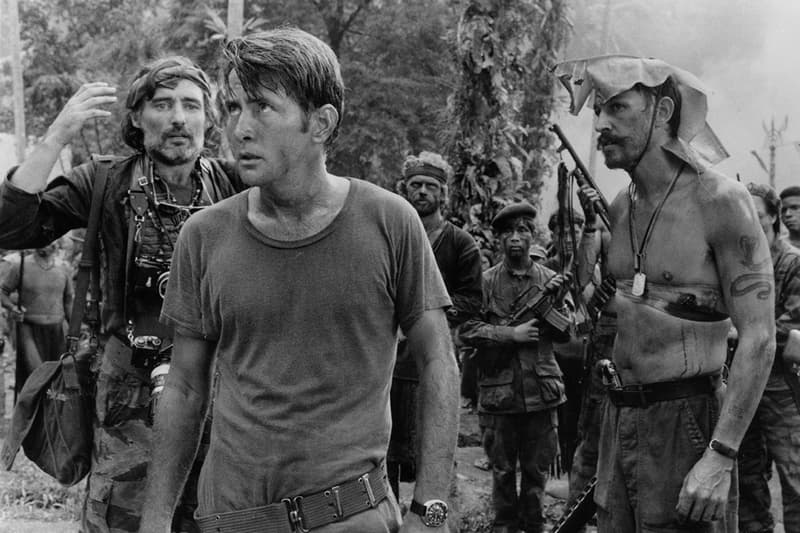 In celebration of Apocalypse Now's 40th anniversary, IMAX and Lionsgate are releasing a Final Cut IMAX version of the Vietnam War film at select theaters later this summer.
Speaking about the re-release, original director Francis Ford Coppola said that "In truth, I've always wanted Apocalypse Now to be exhibited in the grandest format of cinema conceivable. And now audiences will have a chance to experience Final Cut in the most immersive format in existence."
For those who have never seen the epicfilm, Apocalypse Now was directed by Coppola and released in 1980 and followed a group of soldiers during the Vietnam War in the '70s. The movie starred Martin Sheen as Army Captain Willard, who ventured into the dangerous jungles of Cambodia with a mission to assassinate American renegade Colonel Kurtz, played by Marlon Brando. Kurtz had by then barricaded himself in a secluded outpost after experiencing the horrors of war and battle.
Apocalypse Now Final Cut has won three Golden Globes, has been nominated for eight Academy Awards, and is rated as one of AFI's top 100 films. It's a true classic that cannot be missed, and its re-release in IMAX glory will be available August 15 and 18 at select IMAX theaters.
For more entertainment, Spider-Man: Far From Home has surpassed $1 billion USD at the box office.