Stream The Lonely Island's 'The Unauthorized Bash Brothers Experience' on Netflix
A 30-minute-long "visual poem."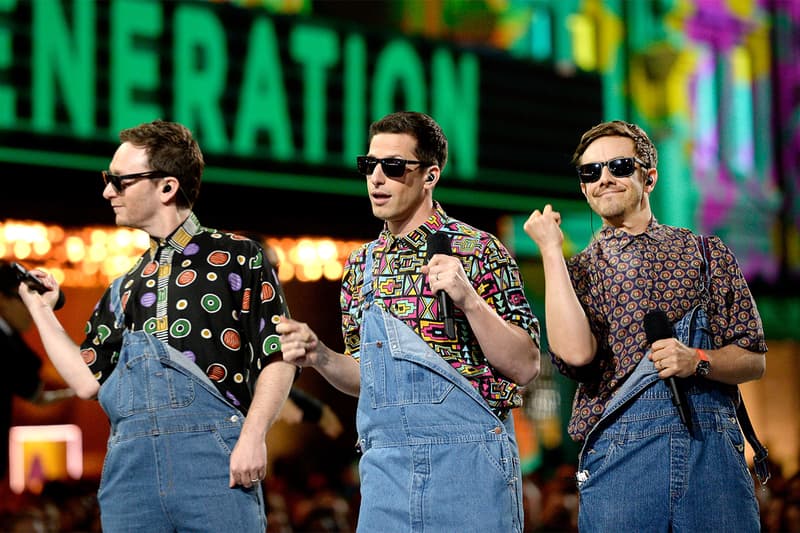 Parody trio The Lonely Island has released a 30-minute "visual poem" on Netflix titled, The Unauthorized Bash Brothers Experience. The album sees Andy Samberg and Akiva Schaffer play baseball champions Jose Canseco and Mark McGwire, A.K.A. The Bash Brothers in the 1980s,. Jorma Taccone also  gets a cameo towards the end in a homage-like scene to "I'm A Hustler."
The accompanying sees the comedy trio detail the life of the two acclaimed Oakland Athletics champions. Much like their SNL skits, The Unauthorized Bash Brothers Experience features a number of cameos including the likes of Jenny Slate, Haim, Maya Rudolph, Sterling K Brown and Stephanie Beatriz.
Despite the short film being a parody sketch, the premise actually surrounds Canseco's book Juiced: Wild Times, Rampant 'Roids, Smash Hits & How Baseball Got Big. In this, the star told the world about The Bash Brothers' excessive steroid use and career-destroying antics, which are highlighted in the Netflix-short through scenes such as the two tearing their own bones out.
You can watch The Lonely Island: The Unauthorized Bash Brothers Experience on Netflix, or stream the 25-minute-long album on Spotify.
In other news, you can now stream Tyler, The Creator's IGOR album performance on Apple Music.