Sega Reveals 10 More Pre-Installed Game Titles Coming to Genesis Mini Console
30 out of 40 games announced so far.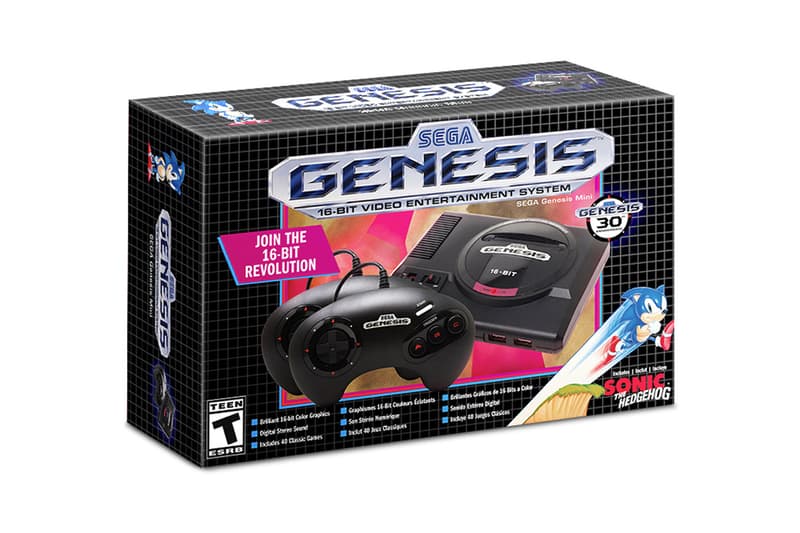 Following the Sega Genesis Mini announcement last March, the video game company has released more titles to be included in the console's pre-installed game roster. In addition to cult classics like Sonic The Hedgehog and Castlevania: Bloodlines, Street Fighter II'®: Special Champion Edition, Mega Man®: The Wily Wars and Ghouls 'N Ghosts® will be joining the lineup. Sonic Spinball, Phantasy Star IV, Beyond Oasis, Alex Kidd in the Enchanted Castle, Golden Axe, Vectorman and Wonder Boy in the Monster World are also set to be included.
Sega has announced 30 out of the 40 pre-installed games available so far, and based on their social media announcement schedule over the last three months, the final wave of titles should be released by June.
Stay tuned for the final announcement. The Sega Genesis Mini will be available in September 19 for a retail price of roughly $60 USD to $80 USD for the Japan variations, while the US version will fall at $80 USD.
In other gaming news, Fornite has announced a John Wick skin and game mode.
Announcing 10 new titles:
- Mega Man®: The Wily Wars
- Street Fighter II'®: Special Champion Edition
- Sonic Spinball
- Phantasy Star IV
- Beyond Oasis
- Ghouls 'N Ghosts®
- Alex Kidd in the Enchanted Castle
- Golden Axe
- Vectorman
- Wonder Boy in Monster World

— SEGA (@SEGA) May 16, 2019