Retrospect: The Rolls-Royce 1960 VIP 1000 Decanter Set
Specially made as a gifts for new Rolls Royce owners.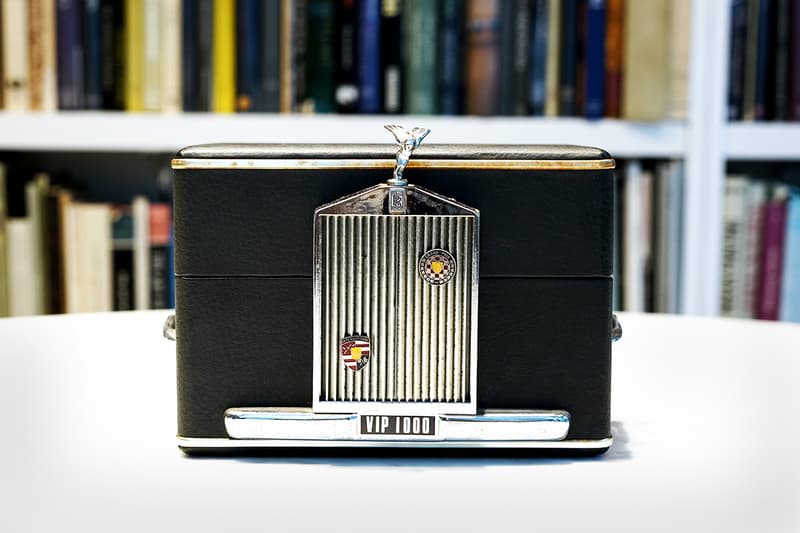 1 of 6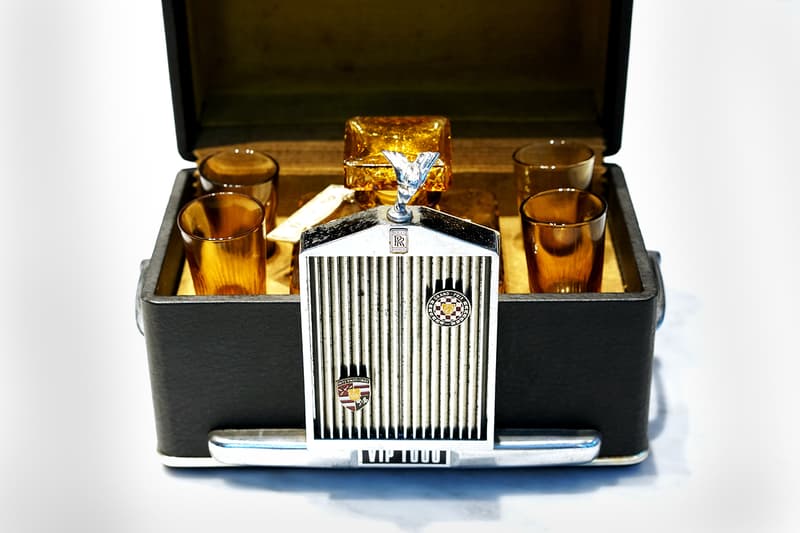 2 of 6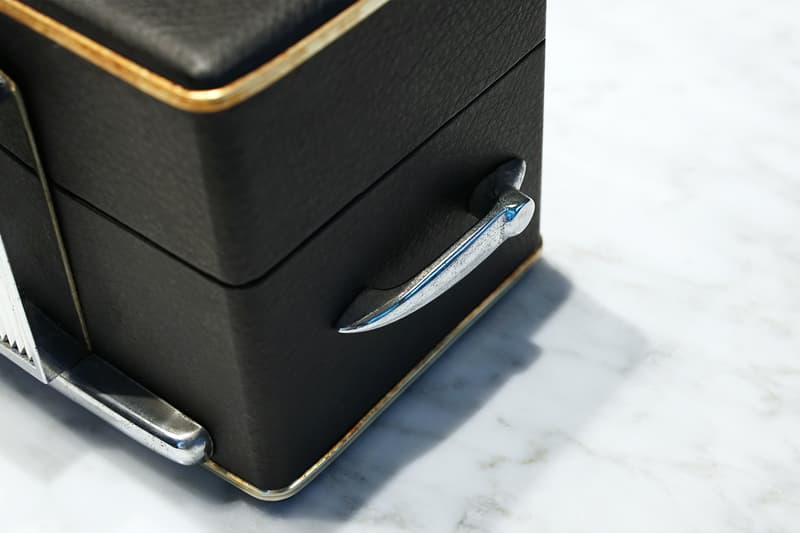 3 of 6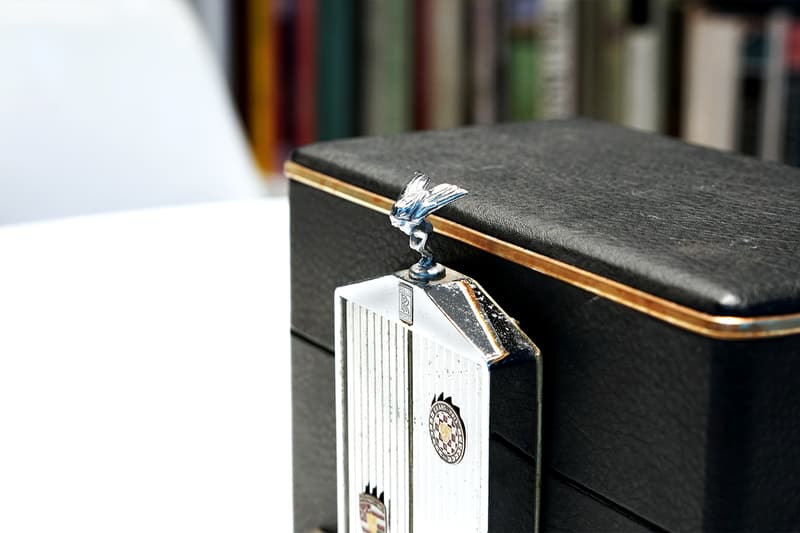 4 of 6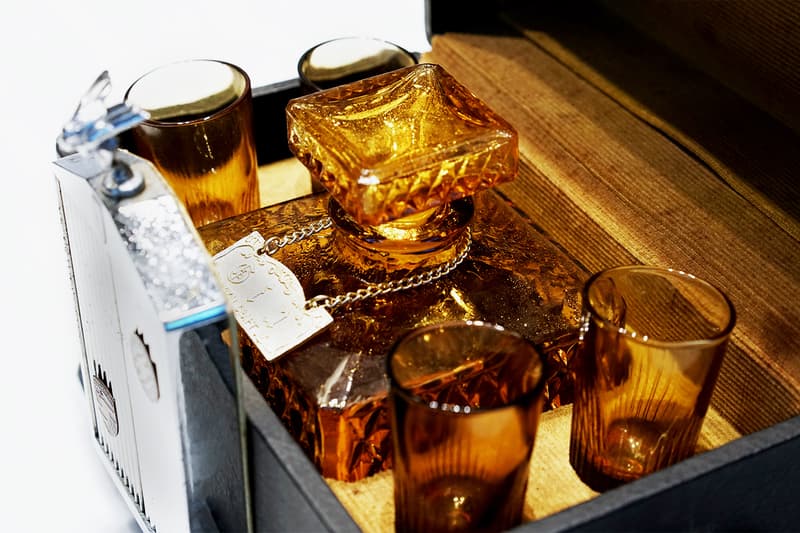 5 of 6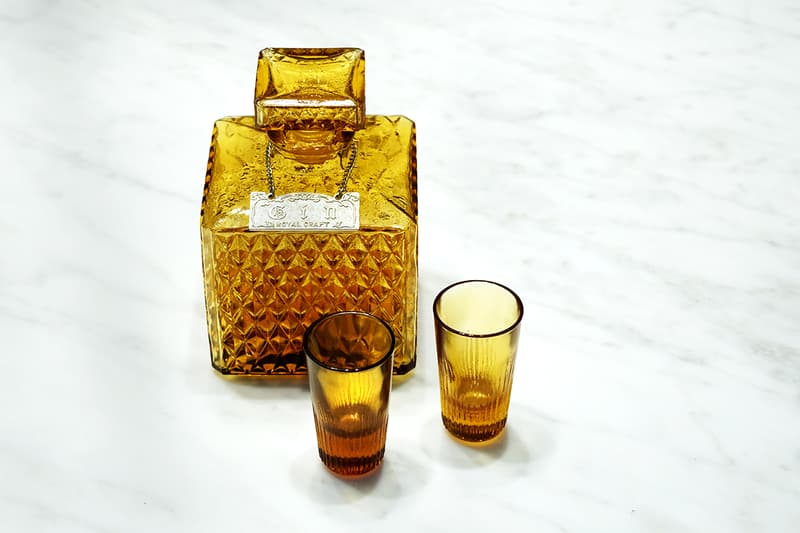 6 of 6
With the recent announcement of Rolls-Royce's $47,000 USD ultra-luxe champagne chest, we thought we would dig something up from the coveted automobile manufacturer's archives. Paying a visit to our friends at Bonhams, we learned that Rolls-Royce has been making unique beverage accoutrements for decades now. While many have seen the large metal Rolls-Royce grille-shaped flasks, this latest finding comes in the form of a special decanter set — gifted to new Rolls-Royce car owners.
Using delicate hands, we were able to take a closer look at this antique set from the 1960s. The entire set comes in a presentation box that is made to resemble the hood of a Rolls-Royce, and features the trademark grille and Spirit of Ecstasy hood ornament. There are many details scattered throughout the set including a "VIP 1000" license plate, door handles, and "Grand-Prix" badges. The amber set includes one decanter with a "GIN" tag around the neck, and four matching shot glasses.
If $47,000 USD is too steep a price for the modern-day champagne chest, this piece of automotive history may be more reasonable as it is estimated to fetch between $380 USD – $640 USD at Bonhams' Hong Kong Watches 2.0 auction that's taking place on June 12.
In other collectible news, Bonhams London is set to auction 126 Supreme skate decks.