'Rolling Stone' Launches Own Music Sales Charts
The media outlet will go head-to-head with Billboard.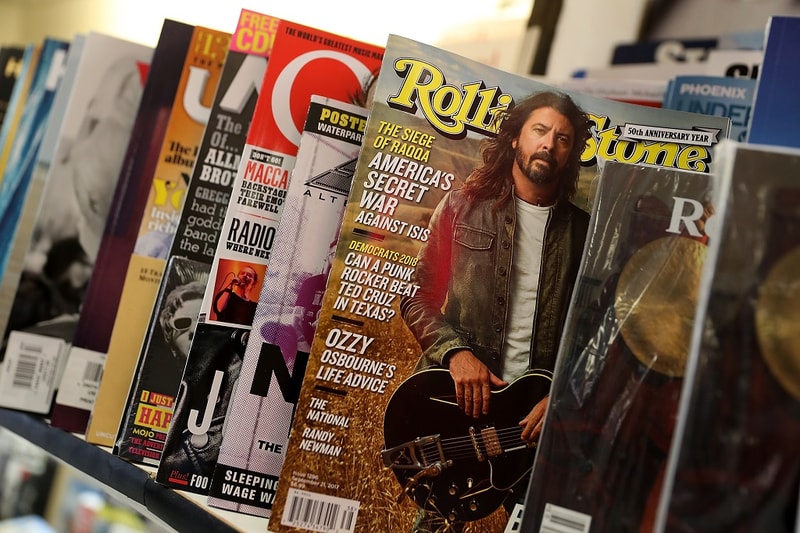 As Vanity Fair reports, Rolling Stone is revealing plans for its own system of music sales charts. Fittingly-dubbed Rolling Stone Charts, the rankings will be compiled through a partnership between Rolling Stone and Alpha Data, a relatively new analytics outfit that was established in 2016 and previously known as BuzzAngle Music. The Rolling Stone Charts will cover the United States' top 200 albums and top 100 singles, with the singles rankings set to receive daily updates (Billboard currently takes a weekly approach to its own singles chart). Readers and analysts can expect a Rolling Stone Artist 500 chart, which covers the most-streamed acts; the Rolling Stone Trending 25, a breakdown of the fastest-rising records; and the Rolling Stone Breakthrough 25, a roundup of new artists who have charted for the first time. Notably, the Rolling Stone Charts will reportedly place a stronger focus on developing a better implementation of streaming figures and its architects hope to bring a higher level of transparency to sales figures.
"What's imperative and exciting about our new Rolling Stone Charts is that it will present a transparent, granular and real-time quantification to accurately reflect listeners' evolving interests and give insight into worldwide trends," reads an official press release from Jay Penske, CEO of Rolling Stone's parent company Penske Media Corp.
"PMC's strategy is to constantly evolve our brands and products across media platforms," Penske adds in a statement sent to Variety. "What's imperative and exciting about our new Rolling Stone Charts is that it will present a transparent, granular and real-time quantification to accurately reflect listeners' evolving interests and give insight into worldwide trends."