Harry Styles to Lead Campaign for Gucci's Mémoire d'une Odeur Unisex Fragrance
Designed to be genderless, ageless and inclusive.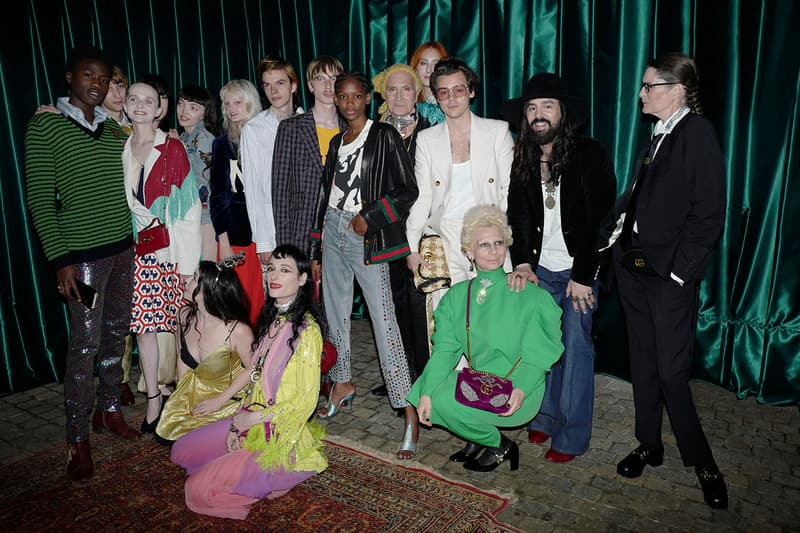 Gucci follows on from its recent politically-charged Cruise 2020 show at Rome's Capitoline Museums with the announcement of the unisex fragrance, Mémoire d'une Odeur. 
Alessandro Michele channeled his eclectic designs from Gucci's collection and developed a fragrance which "explores the powers of memories." The fragrance is aimed to be genderless, ageless and inclusive and as a result, was treated to a Glen Luchford-shot campaign headed by Harry Styles.
Styles, who recently starred in Gucci's Pre-Fall 2019 tailoring campaign, is set to be joined by faces from the Cruise 2020 runway including the designers Harris Reed and Zumi Rosow, artists Ariana Papademetropoulos and Olimpia Dior and the model Leslie Winer. The campaign is as equally inclusive and free as the Cruise 2020 runway and the fragrance's ethos, seeing stars wear head-to-toe Gucci ensembles. 
To celebrate the launch there will be an exclusive Gucci Mémoire d'une Odeur filter will be available on the Gucci App, as well as GIFs inspired by the campaign on Instagram. The full advertising campaign shot by Glen Luchford and the fragrance will launch in August 2019 — for now, take a look at the Brad Elterman teaser in the gallery above.
In other news, take a look at Gucci's latest bold and branded take on its slides.