Emilia Clarke Explains How the 'Game of Thrones' Starbucks Cup Happened
Flustered by the return of an old co-star.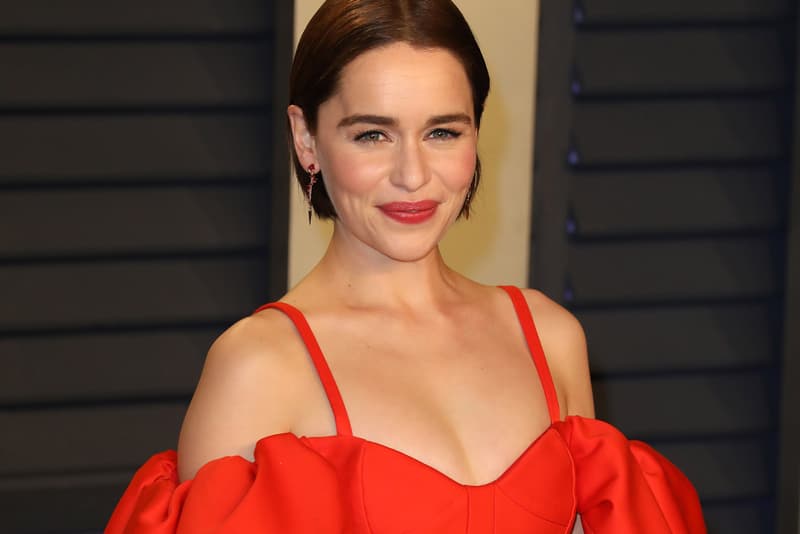 The Starbucks coffee cup spotted in a Game of Thrones episode sitting on the table in front of Daenerys Targaryen has caused quite a stir on the internet among fans, with rumors spreading that it was Sansa Stark aka Sophie Turner who sabotaged the shot. Alas, the Mother of Dragons herself have spoken, revealing the truth behind how the coffee cup got there.
In a post on Instagram on Wednesday, Emilia Clarke posted a photo of her and Peter Dinklage, who plays Tyrion Lannister, posing for a photograph with none other than the long-deceased Khal Drogo, Aquaman actor Jason Momoa.
In her caption, Clarke explained that Momoa had dropped by the set to hang out with his old co-stars on the show and have "a mid filming cuppa". Momoa's presence threw her off so much that she completely forgot about the coffee cup she left on the table in front of her when shooting resumed. Unfortunately to many fans' disappointment, Clarke also reassured that Momoa's showing up on set was not a set-up for a plot twist: he was just visiting for old time's sake.
In other Game of Thrones news, Green Bay Packers quarterback Aaron Rodgers is reportedly going to cameo in the next episode.