This 'House Inside a Rock' Combines Minimalism with Organic Geometry
Inspired by Saudi Arabia's Madain Saleh.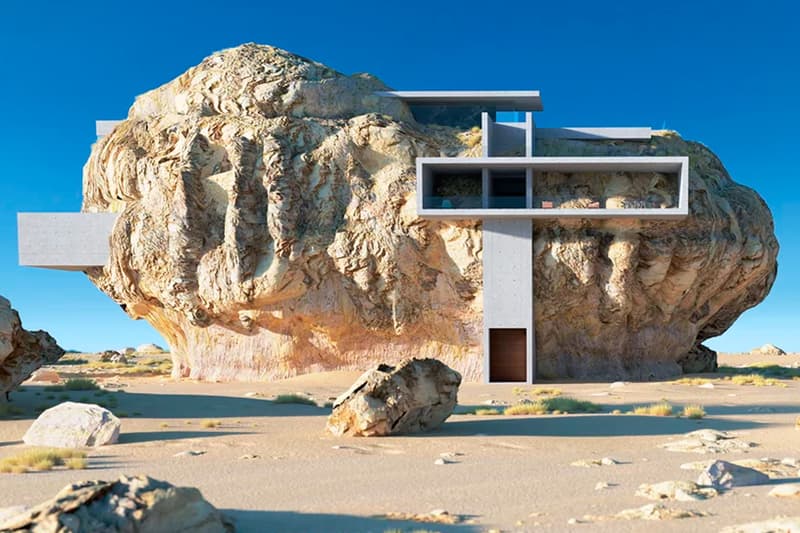 1 of 5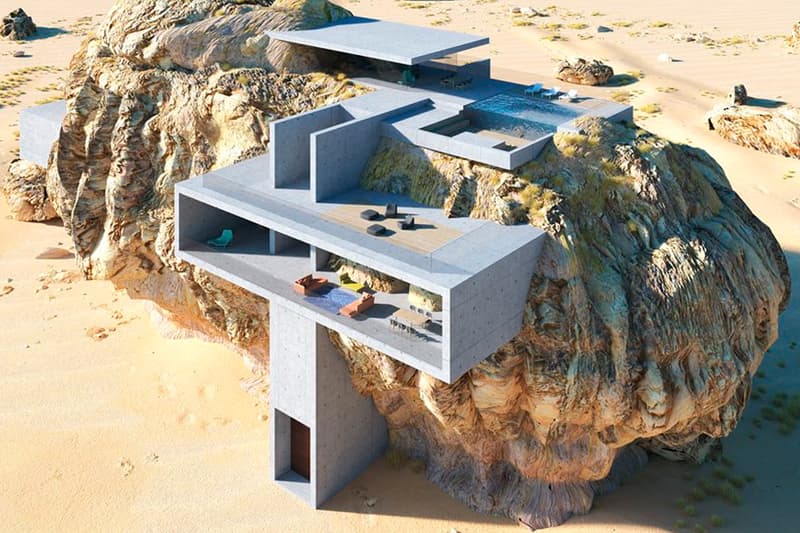 2 of 5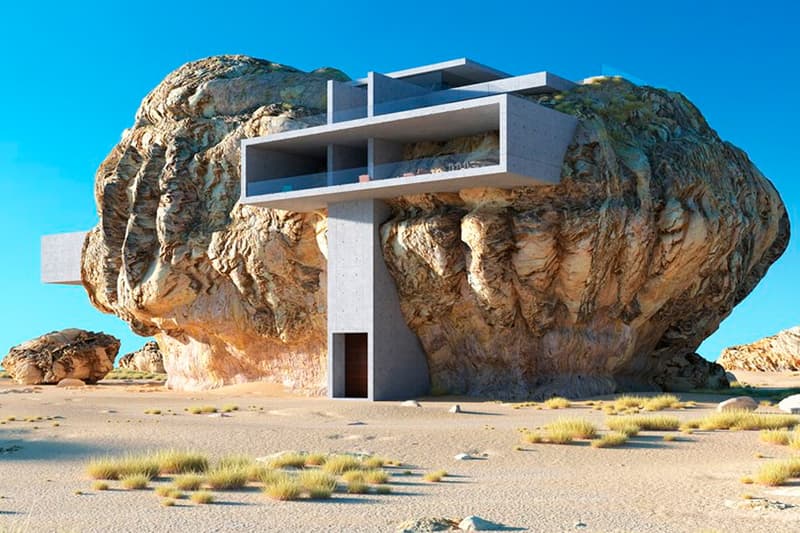 3 of 5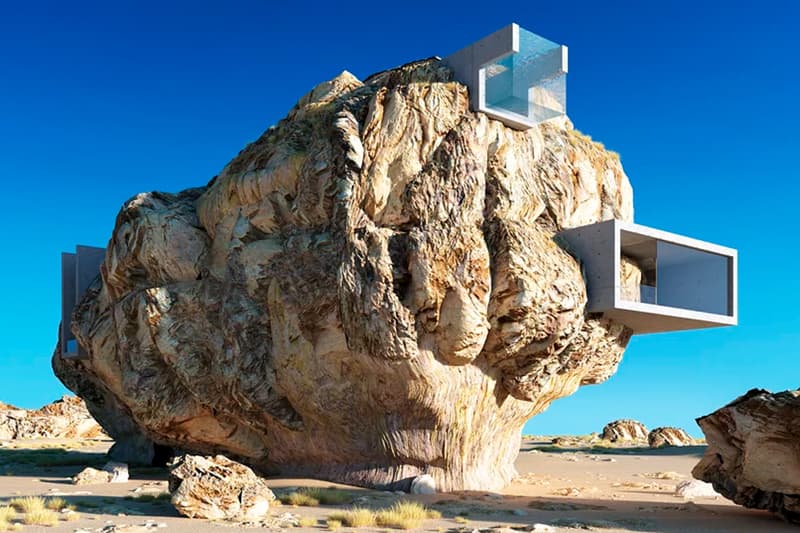 4 of 5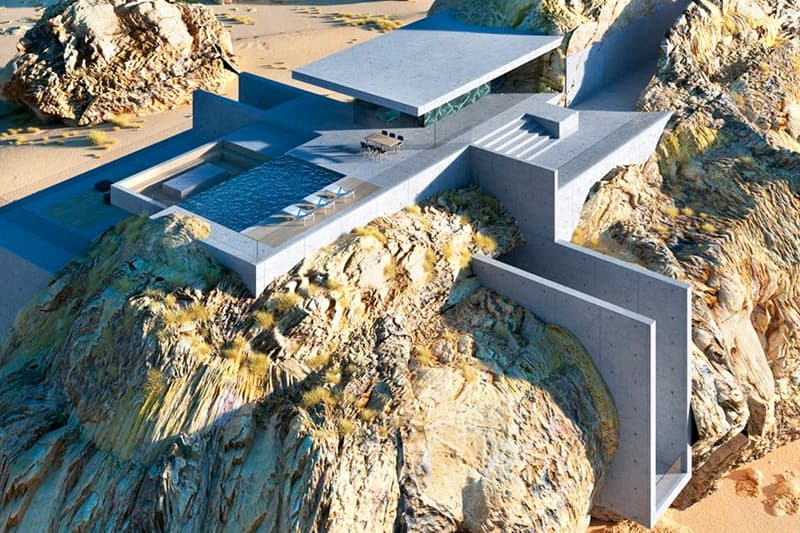 5 of 5
Shanghai-based architect Amey Kandalgaonkar has designed and 3D rendered a House Inside a Rock by combining minimalistic concrete slabs with the organic geometries of natural rock. The design was inspired by the rock-cut tomb of Saudi Arabia's Madain Saleh, an ancient archaeological UNESCO world heritage site carved into large masses of sandstone.
Exploring this subtractive method of construction, Kandalgaonkar put his own modern twist into the equation with the introduction of concrete slabs which cut through the rock in clean angular vectors. Elaborating on his design, the architect said: "considering the visual complexity of the rocks at Madain Saleh, it was imperative to use simple planes and cubes in order to achieve a visual balance. I started out creating the rock in 3D software which in itself was a sculpting process. Later when inserting the house into this rock, I tried to keep its visual impact from eye level as minimum as possible and only when observed from a bird's-eye view, the real extent of the intervention is revealed."
For more of Kandalgaonkar's designs and projects, you can check them out on his Instagram page @ameyzing_architect. For more design news, take a look inside Shinola's first hotel in Detroit.