UPDATE: Valve Teases Its Very Own VR Headset
A new 'Half-Life' game is rumored to be in the works.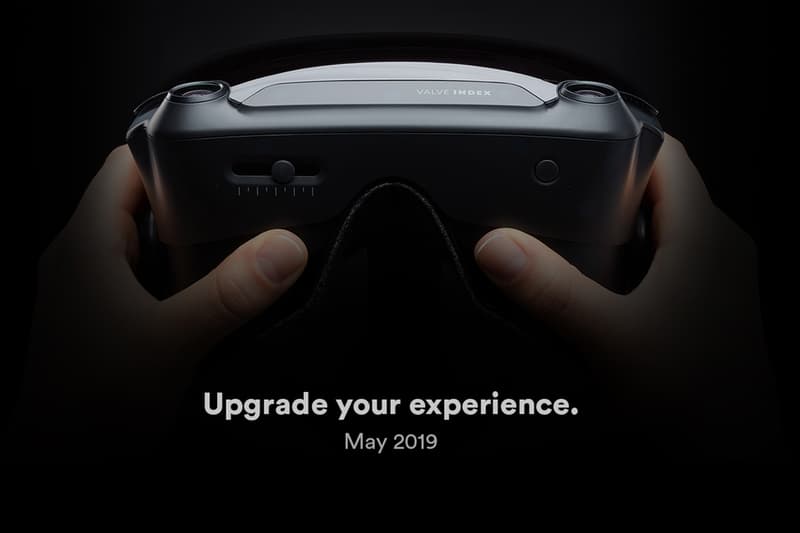 UPDATE: Since our last post yesterday, Valve has posted (probably accidentally) and since removed unfinished pages for the Valve Index on their website. The leaked info — which have now been confirmed by Valve — showed that the VR headset will include its own headphones, and users have the option of buying separate base stations as well as the new Valve Index Controllers separate from any release bundles the games developer will offer. In terms of PC support, Valve recommends at least a dual-core processor with hyperthreading, a minimum of 8 GB of RAM, and at the very least for graphics either a Radeon RX480 or GeForce GTX 970 for the VR system to run smoothly without issue.
For more details, check out the tweet below with screenshots of the leaked pages.
ORIGINAL STORY: Video game developer Valve has just released the first official teaser for its very own VR project. The image was posted on the Steam website, and features a black VR headset with the name "Valve Index" printed on the top of the device. There isn't much more information on the website itself aside from a date: May 2019. Unlikely to be the release date for the headset given how little information there is right now, the May date will probably be an announcement date for more news on the release.
The teaser comes as no surprise given that most gamers have already known for some time that Valve has been planning on releasing a VR headset. Legendary co-founder Gabe Newell has also revealed to fans in a recent email that Valve has been working on VR games. There has also been rumors that Valve will be releasing its own controllers which probably will work in tandem with the Valve Index.
Perhaps the biggest rumor, however, is not so much about Valve's VR line but their game titles: some believe Valve is currently working on a new Half-Life game, arguably one of the most anticipated games in recent memory. We'll have to wait on further Valve announcements to know whether the game developer is really working on the beloved title or if the new game will use Valve's own VR headset. Fans of the franchise or VR gaming should definitely stay tuned for more news to come.
In other gaming news, Sega has just announced the release date for its throwback Sega Genesis Mini.
Valve Index Headset https://t.co/dl8GBdKCSs

Ships June 15, 2019

Valve Index Base Station https://t.co/i9MPD3iU7T pic.twitter.com/xptuFusa4N

— Wario64 (@Wario64) April 1, 2019