Inside the Illustrious Sawada Coffee NYC
Chicago's greatest cafe is now in Tribeca.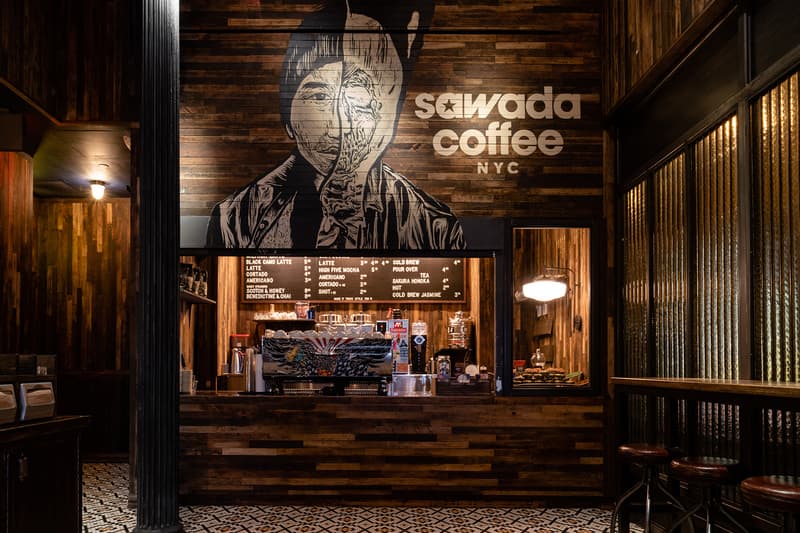 1 of 8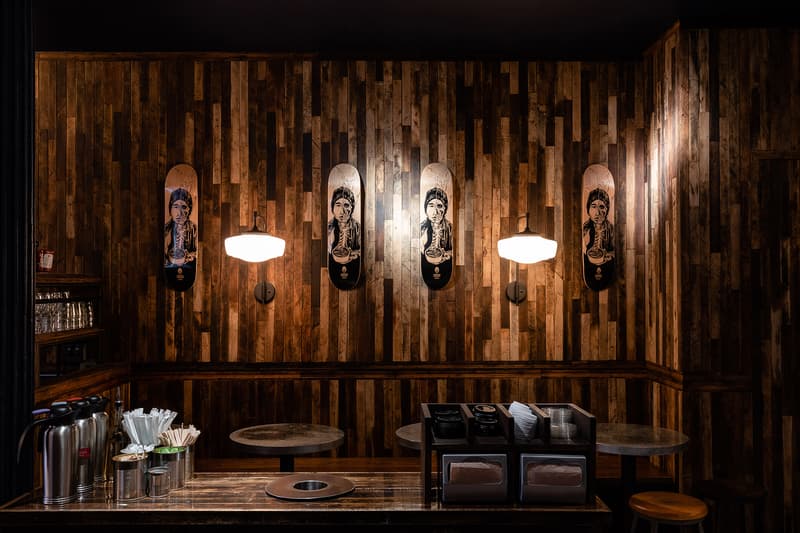 2 of 8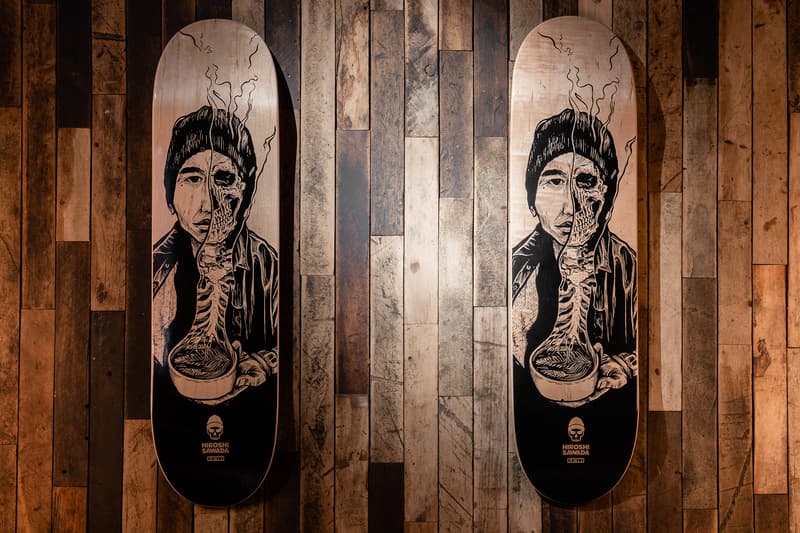 3 of 8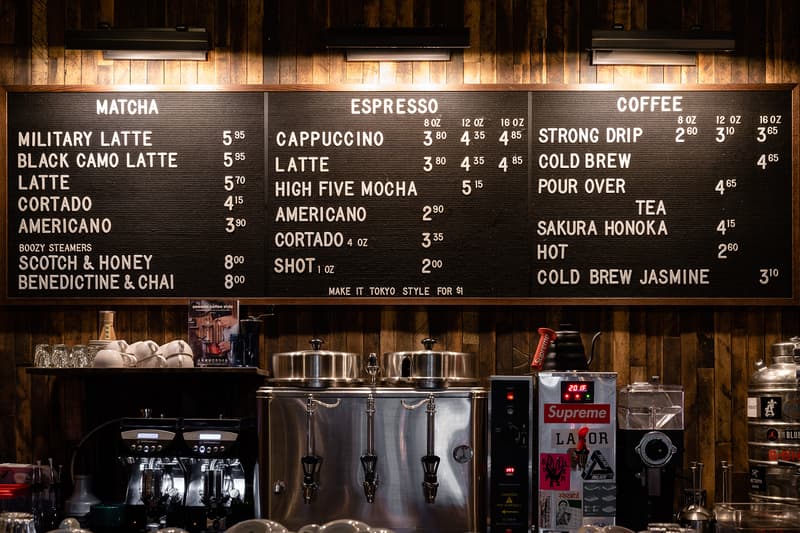 4 of 8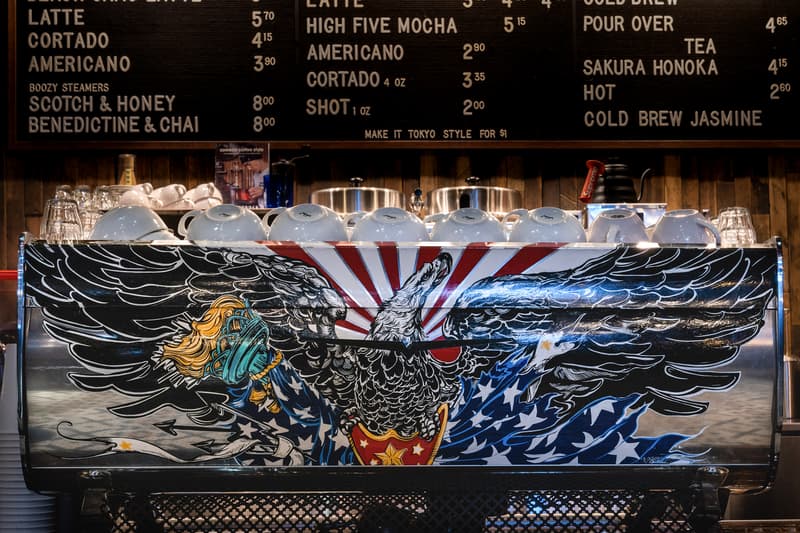 5 of 8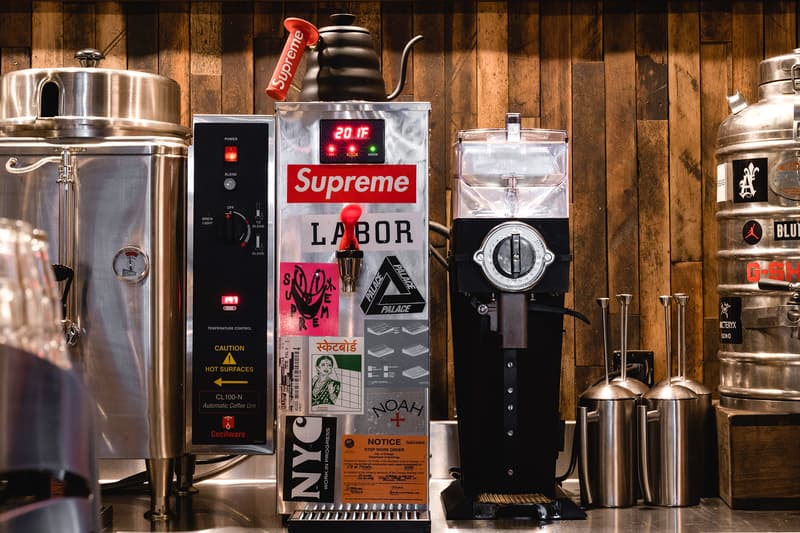 6 of 8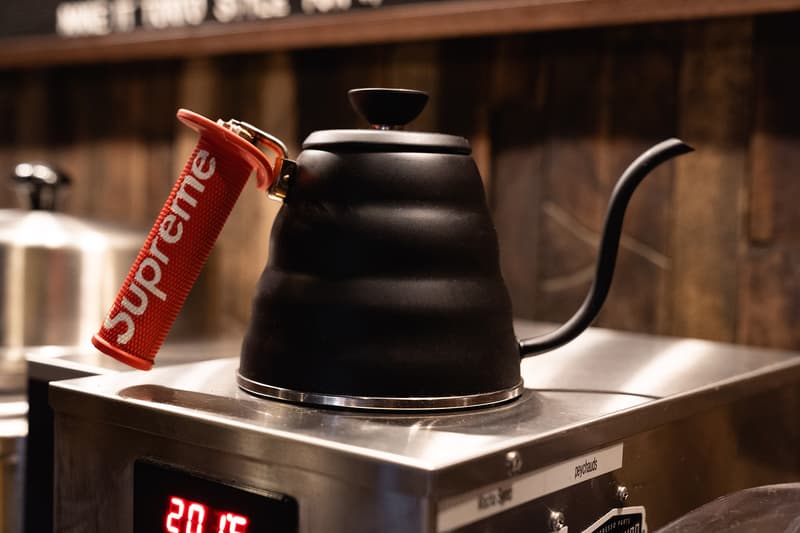 7 of 8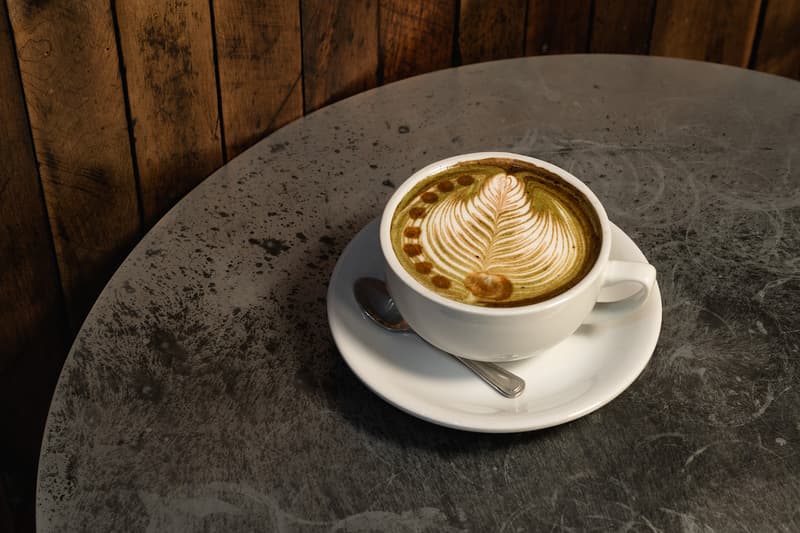 8 of 8
Nestled between hip office buildings, antiquated warehouses, and more shared workspaces than you can count, lies two Chicago staples: Au Cheval and Sawada Coffee. The windy city's latest exports arrive in Tribeca, NYC, to satisfy the informed tourists and financial districts' most demanding customers of caffeine and eats.
Sawada Coffee NYC, which is actually found inside the larger dominating Au Cheval diner, is the brainchild of one Hiroshi Sawada, barista and master latte art master from Japan. Hiroshi's artistry — both literally in the form of milk formations as well as the craftsmanship of the coffee space — is exemplified with rich textures, bold graphics, and a sense of quality unrivaled by cafes and espresso shops within the Tribeca neighborhood. Once inside, guests choose from a highly curated selection of drinks, ranging from your standard ice coffees and Americanos to two drinks that'll surely provoke conversation: "Military Lattes" in both standard and Black Camo varieties. The exclusive editions mix a slew of visuals and tastes, combining milk, cream, sugars and flavors to create visually stunning concoctions of coffee available no where else. Cortados, cappuccinos and boozy steamers fill up the rest of the menu.
Aesthetic-wise, Sawada skillfully attracts visitors to the main coffee counter with gallery-style lighting, while a modest seating area accommodates those looking to take a break. A connection to the Soho culture can be found, but doesn't detract away from the core business of in-and-out quality pickmeups. Enjoy the latte art, soak in the warm atmosphere of iron and wood, converse with the friendly staff and, if you're hungry, turn around and enjoy a bacon egg and cheese burger with fries.
Sawada Coffee opens daily from 9 a.m. to 5 p.m. Visit Sawada Coffee's Instagram page for more visuals and learn about the fashion cafes you can't miss in London as well.
Sawada Coffee/Au Cheval NYC
33 Cortlandt Alley
New York, NY 10013