Sam Binga's 'If The Cap Fits' EP Is a Genre-Defying Exploration of UK Music
Blending Jamaican sound system culture, US hip hop, and UK club music.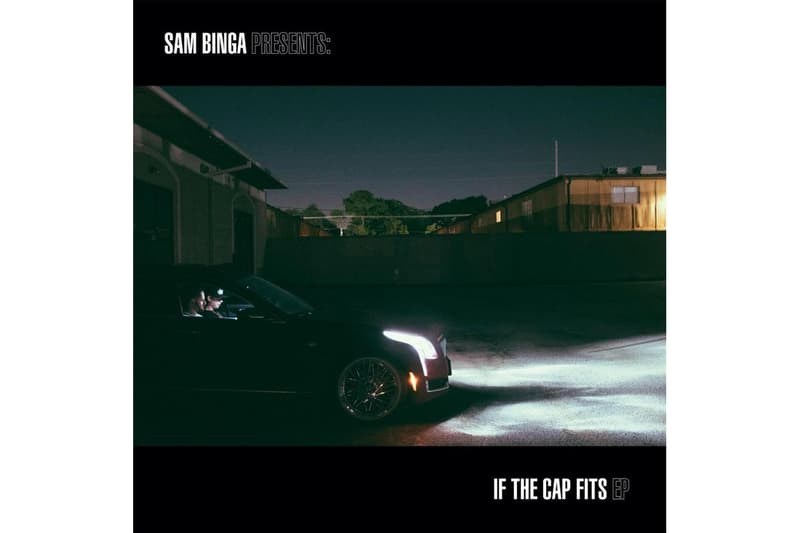 The ever-exploratory Sam Binga is one of those artists who has managed to infuse all of the UK's musical subcultures into a tantalizing sound portrayal and discography. Toting a range of influences from garage, grime, drum & bass, jungle, juke, dubstep, dancehall, reggae, and more, the Bristol-based artist has yet to hold back on revealing his interests and pursuits. Binga has steadily thrown himself into the industry as a genre-defying musician, becoming a fervent-thinking pioneer of UK's ever-thriving musical landscape.
In 2015 he released his debut album Wasted Days, effectively communicating a blend of Jamaican sound system culture, US hip hop, and UK dance music. Last year he released an equally menacing project alongside longtime collaborator and luminous lyricist Rider Shafique titled Champion. Now the artist has tapped into his immense creativity once again to produce a six-track EP entitled If The Cap Fits, featuring a plethora of well-placed features from Paul Wall, Rider Shafique, Redders, Om Unit, and Halogenix.
The new EP relishes in much of Binga's unique blend of genres and influences, tapping into his co-creator's contributions that richly enforce his uncompromising vision. Tracks like "Vandilero" and "Organic," which enlist longtime collaborators Redders and Rider Shafique, relish in heavy dancehall vibes, with Binga highlighting hip hop sensibilities alongside Paul Wall in "All Cap," further channeling UK club culture with Halogenix and Om Unit on "I'm An Adult" and "Find A Way." The new range of cuts is a welcomed addition to the artist's encapsulating portrayal of the nation's culturally rich history within the sonic sphere, mandating an inventive precedent for the global scene at large.
You can listen to Sam Binga's If The Cap Fits EP, released via Critical Music, below.
For more music news, Palmistry just dropped a music video for "Water."