Kia Unveils 365 BHP Drift Mode-Equipped Stinger GTS at the New York Auto Show
Limited to just 800 units.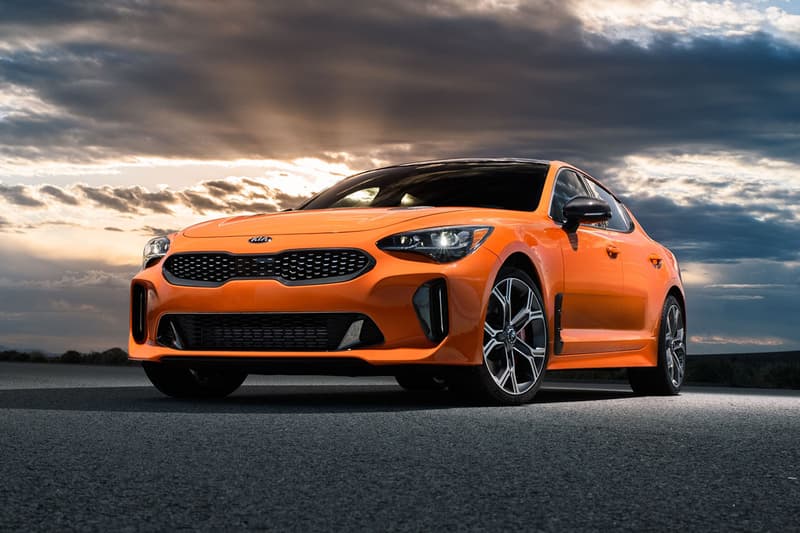 1 of 3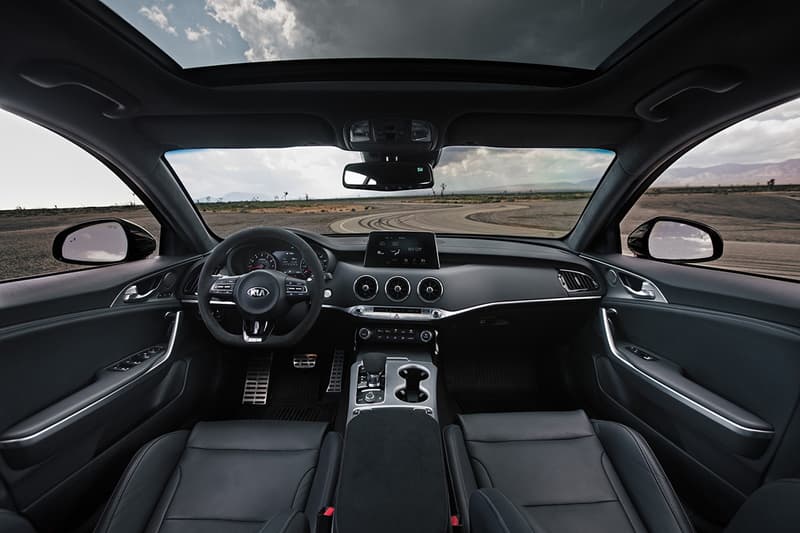 2 of 3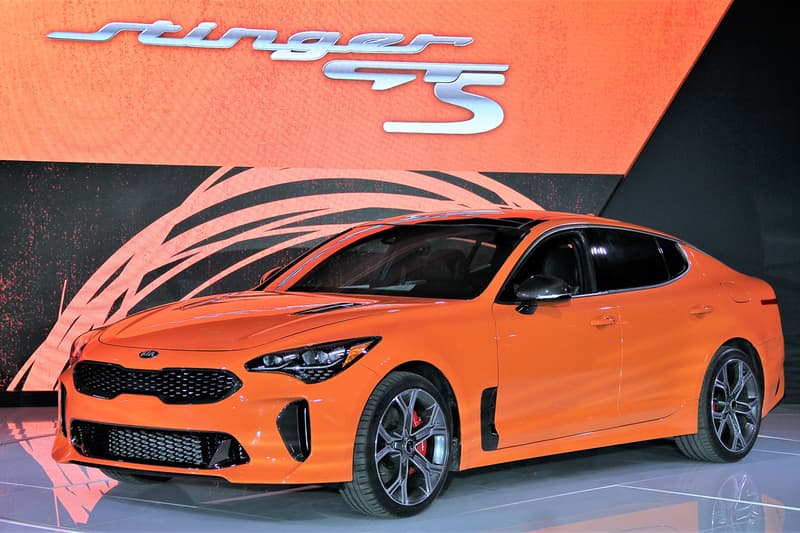 3 of 3
Kia has unveiled a hardcore Stinger GTS at the 2019 New York Internation Auto Show. Limited to 800 units and revealed in an exclusive "Federation" orange hue, the carbon fibre-clad Stinger GTS receives a reworked sportier design and technology Kia is calling "Dynamic AWD."
The all-new AWD system will work alongside a mechanical limited slip rear differential, distributing the required amount of power from its 365 horsepower unit to make the limited-edition car drift. Closing the gap between AWD traction and RWD behaviour, the Stinger GTS will see three modes which each alter how much the car drifts: Comfort sends 60% of the power to the rear, whereas Sport sends 80% and the new "Drift Mode" will send up to 100% of the power to the rear wheels.
The 3.3-litre V6 twin turbo engine will deliver 376 lb-ft of torque and is paired to an eight-speed automatic transmission. The gearbox features "Transmission Shift Pattern" technology to hold gears without upshifting when drifting, making for impressive powerslides when toying with the rear-biased dynamics.
The Kia Stinger GTS will start production from Spring 2019, with a price tag of $44,000 USD for the standard RWD version and the D-AWD edition coming in at $46,500 USD.
For more limited-edition NY Auto Show reveals, check out the 2020 50th anniversary Nissan GT-R.