Jeremy Clarkson Gives Emotional Farewell to 'The Grand Tour'
Alongside Hammond and May who announce a format change in heartfelt season finale.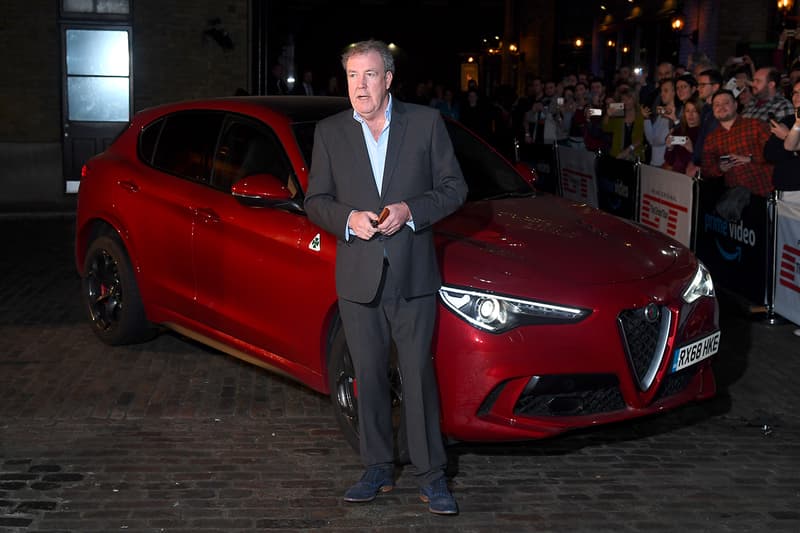 Jeremy Clarkson, Richard Hammond and James May of The Grand Tour concluded the 3rd season's finale with an emotional sendoff, one that marks the end of the "audience, track, and tent" format for the Amazon Prime show.
The episode, which focused entirely on the legacy and history of the Ford Mondeo, features a long-form documentary style video set on the family saloon car made popular by working class motorists in Great Britain. The episode aired featurettes of the Mondeo's predecessors — the Cortina and the Sierra — and paid tribute to the current 4-door's heritage as Ford is preparing its discontinuation.
The Ford Mondeo, the only car Clarkson, Hammond and May actually agree on. #TheGrandTour pic.twitter.com/vOAWiT5ZKo

— The Grand Tour (@thegrandtour) April 13, 2019
As the episode concludes, Jeremy Clarkson announced — with teary eyes and a choked-up voice — that the "show as you know it is ending." The trio explains that the show's format will differ for the upcoming season, one without the audience, the Eboladrome racetrack, and the tent-studio where the shows take place.
Before closing, the hosts initiate a commemorative video that not only showed footage of the previous Amazon-based Grand Tour seasons, but also shots and scenes with their "previous employers at the BBC." In 2015, Clarkson was controversially fired from the BBC for verbally and physically attacking a producer, leading to a move away from the British television company's show to an exclusive contract with Amazon Prime Video. Conclusively, the guests and hosts share their favorite moments and remark on their partnerships which, between them, "haven't half had some laughs."
Amazon has tweeted clarity on the matter, that the show will continue, however will focus on individualized road trips and specials rather than mini films, guests and conversations with an audience. See the tweet below.
Although the tent is gone, #TheGrandTour goes on.

More road trips, more specials, more epic adventures to come. pic.twitter.com/O7DvwTUE0w

— The Grand Tour (@thegrandtour) April 12, 2019
Watch The Grand Tour Season 3 Episode 14 now on Amazon Prime Video and learn more about Pininfarina's 1900-horsepower Battista.