'Game of Thrones' Actor Iain Glen Is Set to Play Bruce Wayne in 'Titans'
Jorah Mormont becomes the Dark Knight.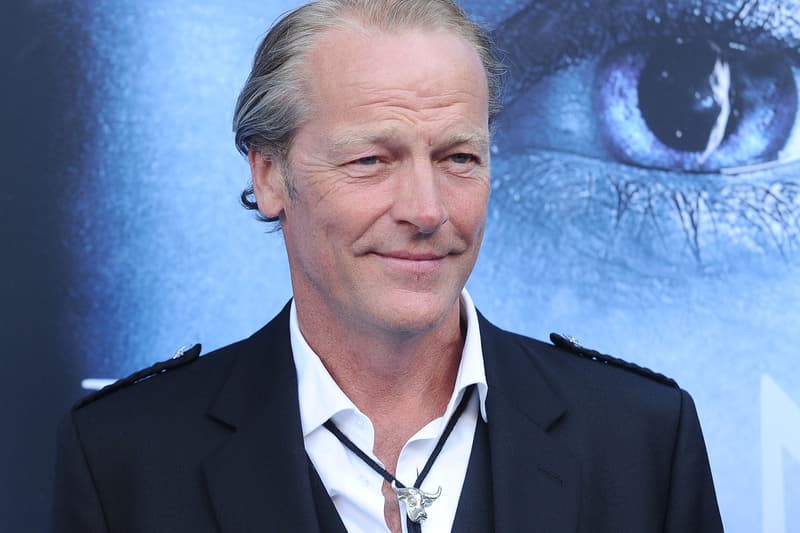 Scottish actor Iain Glen, who is best known by fans for his portrayal of Ser Jorah Mormont on Game of Thrones, has been confirmed to play Bruce Wayne in the DC Universe's live-action adaptation of Titans. Aside from Game of Thrones, fans may also recognize him from The Iron Lady, Kick Asss 2, My Cousin Rachel, and Lara Croft: Tomb Raider. The Scotsman came from a formally trained background, starring in high-profile productions of A Streetcar Named Desire, Hamlet, Hedda Gabler and more. Glen made his Royal Shakespeare Company debut back in 1994 in Henry V, and has since won the Bancroft Medal at the Royal Academy of Dramatic Art.
Titans has Glen portraying an older, more gritty version of Bruce Wayne, the official character description stating: "After decades of fighting crime as Batman, billionaire Bruce Wayne is just as driven to protect Gotham from evil as he was in his prime. Needing to reconcile his relationship with Dick Grayson, the duo hope to forge a new dynamic as Bruce tries to help his former sidekick and the Titans achieve success."
Whenever the Caped Crusader gets cast, fans tend to have mixed feelings about the choices — many were divided on Ben Affleck's casting — but many fans of Titans took to Twitter to show their support for Glen donning the black cowl. For now, it seems followers of the series are quite happy about the decision. Check out their tweets below.
And in other entertainment news, here's everything you need to know about Disney+.
I kind of adore Iain Glen, so full steam ahead for me. https://t.co/OJ7fHlPmbP

— Colleen Doran (@ColleenDoran) April 11, 2019
Iain Glen is Bruce Wayne. This is sooooooooo awesome. #Titans

— Jum Dawg?? (@JimmyLanhamJr) April 11, 2019
Iain Glen is going to play Batman on #TITANS season 2?!?!?!? Are you kidding me? That's genius right there guys. Oh my holy crap god. pic.twitter.com/eiVNUnWoyR

— Keven Skinner (@KevenSkinner) April 11, 2019
"Game of Thrones' Iain Glen to Play Bruce Wayne in Titans Season 2"

That sound you hear is my high-pitched fangirl shrieking. This will continue until further notice.

— ? do as peggy says. ? (@noproperlady) April 11, 2019