Childish Gambino Gives Emotional Coachella Speech About His Late Father, Mac Miller & Nipsey Hussle
"So what I'm saying is while you're here, while we're here, feel something and pass it on."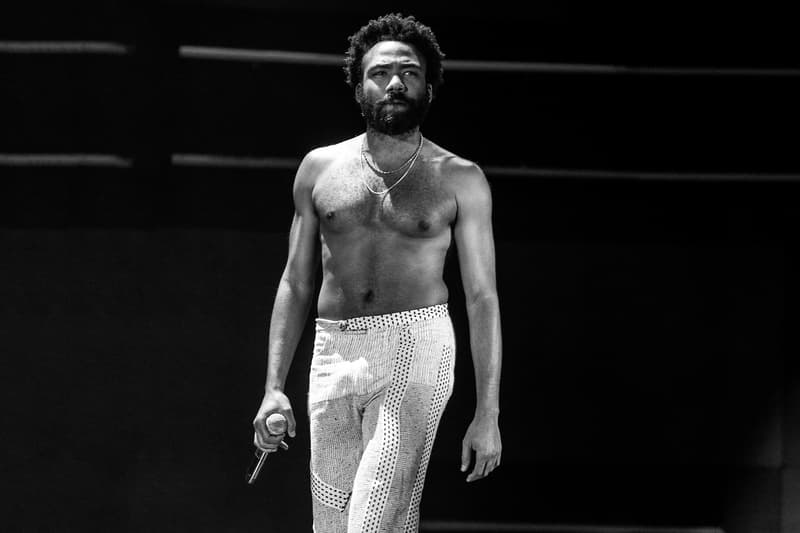 Several acts this year used their Coachella set to pay tribute to both Nipsey Hussle and Mac Miller, and Childish Gambino was among them.
Taking a moment out of his energetic set, Gambino was visibly brought to tears as he gave an emotional speech to the crowd touching upon losing his father as well as the impact both Mac Miller and Nipsey Hussle had on him. "I lost my dad this year, we lost Nipsey, we lost Mac," Glover is seen saying in a video from his Saturday night performance. "What I'm starting to realize, all we really have is memories at the end of the day, that's all we are."
He continued:
"All we are really is data. You pass onto your kids, you can pass it on to your friends, your family. The problem with us, millennials like everybody here, we have so much data, like, we know what's gonna happen. We're too afraid to plant a tree that we know we're not going to eat from. There's a hundred thousand of you out here right now There's a good chance that some of y'all — at least one of y'all — won't see next week. So what I'm saying is while you're here, while we're here, feel something and pass it on."
At the end of his speech, Gambino dedicated a song to his fans. "This song is for everything we've lost and everything we stand to gain in the future 'cause the future is now and you guys are the future," he said. Watch it below.
Along with Gambino, the likes of Anderson .Paak and Jaden Smith also paid tribute to the fallen rappers. Mac Miller passed away on September 7, 2018 from a reported overdose while Nipsey Hussle was fatally shot on March 31, 2019.
Childish Gambino breaks down a little talking about Nipsey Hussle, Mac Miller, & his late father ???? pic.twitter.com/gxQW99wA7y

— Party at the Rooftop (@AtRooftop) April 13, 2019