Specs for Every Samsung Galaxy S10 Model Leaked
The Galaxy S10, Galaxy S10+, and Galaxy S10e are slated to debut next week.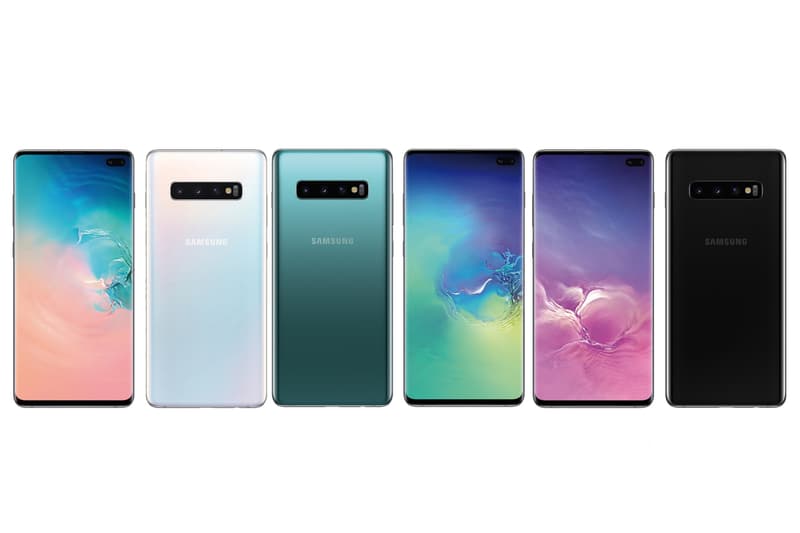 The specs for Samsung's three upcoming Galaxy S10 models have been leaked ahead of its official unveiling next week at the Unpacked event in San Fransico. Nothing much out of what's been expected is of note, especially since there have been leaks on the supposed devices since the middle of last year.
Each variant will have a new 10-megapixel front-facing camera with Dual Pixel that will enable 4k video as well as a new feature that enable superslow motion able to capture 0.4s-0.8s of video, which is twice as long as their predecessors. The Galaxy S10 and Galaxy S10+ will feature tripe rear cameras while the Galaxy S10e will offer a regular and ultra-wide camera. The Galaxy S10+ will have the biggest screen, coming in at 6.30inches with 3040×1440 resolution, although rumor has it the display be .1 inches bigger.
Check out the leaked specs below and tell us if you plan to grab one in the comments below.
In related tech news, the Leica M10-P received a new sleek black & gold finish.
So yeah, looks like that's definitely happening… [Thanks, tipster!] pic.twitter.com/CQ0nxrAGh2

— Evan Blass (@evleaks) February 11, 2019
Galaxy S10e
Size: 7.9mm thick
Weight: 150g
5.8-inch Dynamic AMOLED HDR+ Infinity O display with 2280 x 1080 resolution (438 ppi), 800 nits brightness, 19:9 aspect ratio, and Corning Glass 5 glass
Exynos 9820 8nm processor
6GB or 8GB of RAM
128GB or 256GB of storage
12-megapixel f1.5 wide-angle lens (77 degrees) with Dual Pixel, Dual Aperture, and optical image stabilization, and 16-megapixel f2.2 ultra wide-angle lens (123 degrees)
10-megapixel f1.9 selfie camera with Dual Pixel, autofocus, and 4K UHD video recording support
Side fingerprint sensor
Face recognition
Colors: Prism White, Prism Green, Prism Black, Canary Yellow
Galaxy S10
Size: 7.8mm thick
Weight: 157g
6.1-inch Dynamic AMOLED HDR+ Infinity O display with 3040 x 1440 resolution (550 ppi), 800 nits brightness, 19:9 aspect ratio, and Corning Glass 6 glass
Exynos 9820 8nm processor
6GB or 8GB of RAM
128GB or 512GB of storage
12-megapixel f1.5 wide-angle lens (77 degrees) with Dual Pixel, Dual Aperture, and optical image stabilization; 16-megapixel f2.2 ultra wide-angle lens (123 degrees); and 12-megapixel f2.4 telephoto (45-degrees) lens with optical image stabilization and autofocus
10-megapixel f1.9 selfie camera with Dual Pixel, autofocus, and 4K UHD video recording support
Ultrasonic fingerprint (Advanced on-screen fingerprint, 3D scan for more security)
Face recognition
Colors: Prism White, Prism Green, Prism Black
Galaxy S10+
Size: 7.8mm thick
Weight: 175g
6.3-inch Dynamic AMOLED HDR+ Infinity O display with 3040 x 1440 resolution (522 ppi), 800 nits brightness, 19:9 aspect ratio, and Corning Glass 6 glass
Exynos 9820 8nm processor
6GB, 8GB, or 12GB of RAM
128GB, 512GB, or 1TB of storage
12-megapixel f1.5 wide-angle lens (77 degrees) with Dual Pixel, Dual Aperture, and optical image stabilization; 16-megapixel f2.2 ultra wide-angle lens (123 degrees); and 12-megapixel f2.4 telephoto (45-degrees) lens with optical image stabilization and autofocus
10-megapixel f1.9 and 8-megapixel f2.2 selfie camera lenses with Live focus, Dual Pixel, autofocus, and 4K UHD video recording support
Ultrasonic fingerprint (Advanced on-screen fingerprint, 3D scan for more security)
Face recognition
Colors: Prism White, Prism Green, Prism Black for 8GB RAM models; Luxurious Ceramic Black and Luxurious Ceramic White for 12GB RAM models
Final Specs of the #samsung #GalaxyS10 all three versions pic.twitter.com/bRFHWyjHMK

— U T S A V (@utsavtechie) February 12, 2019