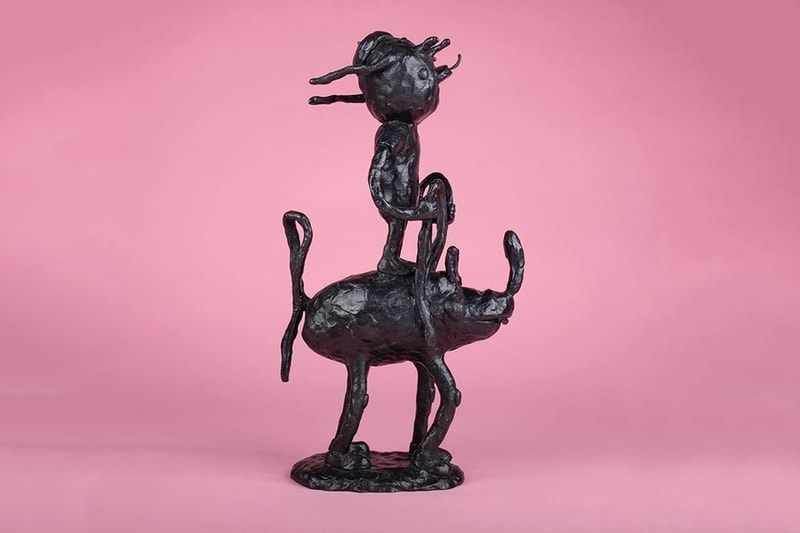 1 of 2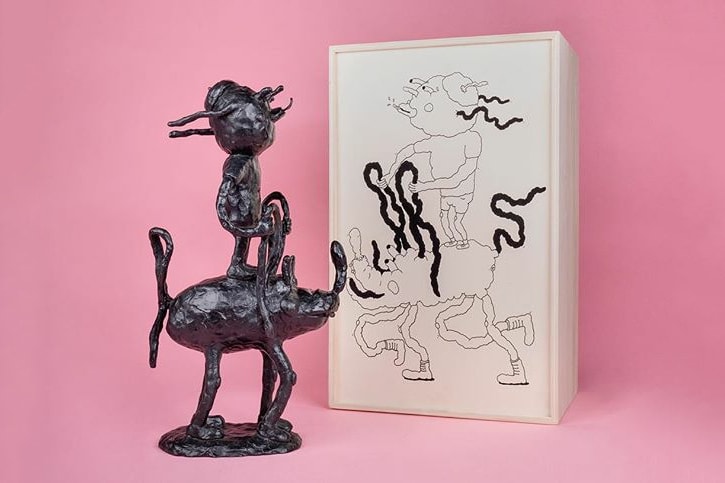 2 of 2
Joakim Ojanen & Case Studyo Launch 'Boy with BFF Riding in the Wind' Sculpture
Only eight pieces made.
---
Case Studyo teamed up with Swedish-born artist Joakim Ojanen on a special edition sculpture release. Entitled Boy with BFF Riding in the Wind, the black patinated bronze artwork stands at 40 centimeters tall. The childlike subject is an extension of Ojanen's signature practice of creating pieces that draw upon raw moments of human expression. The artist is widely recognized for his blemished paintings, drawings, and ceramics that explore the beauty behind life's imperfections.
For those looking to get their hands on the sculpture, only eight units are available now via contact forms at Case Studyo's official website.
In other notable releases, take a look at this week's Best Art Drops.